Digital and plastic artist
April-May 2023 / September-October 2023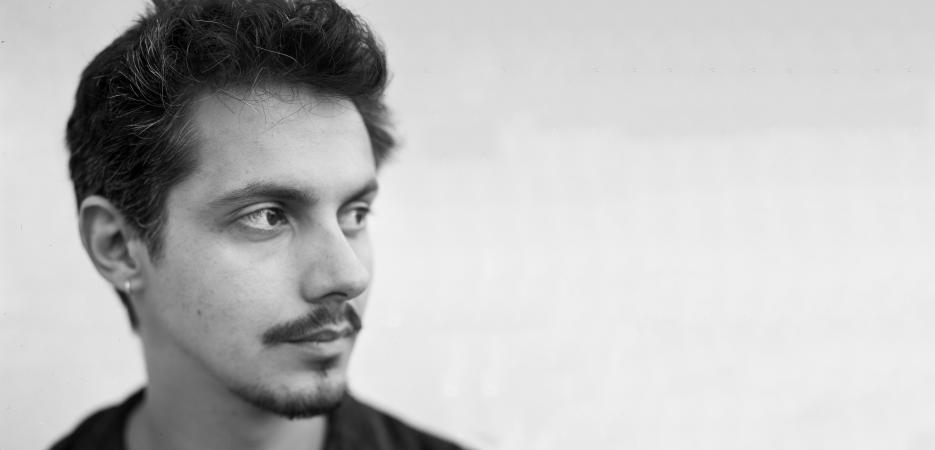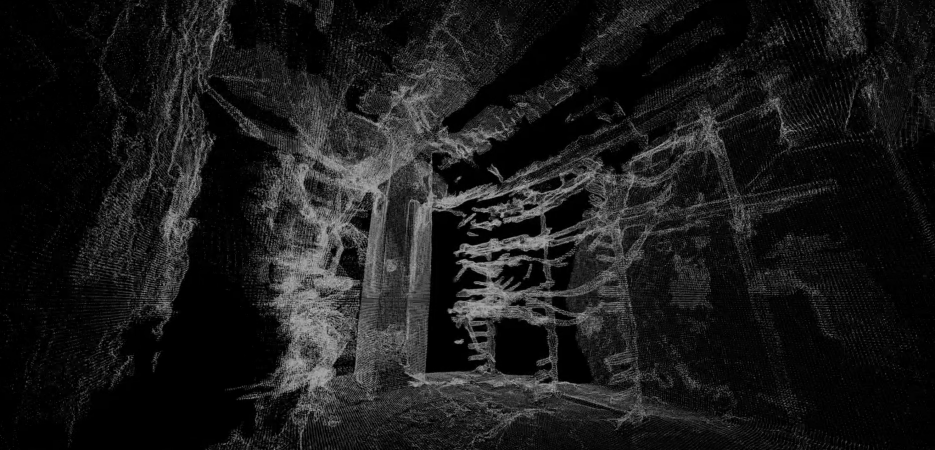 "My artistic approach straddles the boundary between anthropology, research, and documentary-making. As an artist, I enjoy discovering new means of expression, materials, and technologies to support my concepts."
There is always an analytical, exploratory dimension to my work, with an aim to shed light on a place, practice, or person. My artistic approach straddles the boundary between anthropology, research, and documentary-making. As an artist, I enjoy discovering new means of expression, materials, and technologies to support my concepts.
In recent years, I have been particularly interested in urban underground spaces. From them, I have drawn correlations between the human body and urban infrastructure, comparing, for instance, their fluids, arteries, appendages, nerves, veins, organs, uteri, and synapses with tunnels, tubes, cables, ducts, circuit breakers, doors, plates, ladders, walls, and rails.
Beyond artistic conception, I seek first and foremost to experience powerful moments that allow me to break free from the ordinary. My subterranean expeditions have led me to question the order of our everyday lives above the asphalt. I can no longer flick a switch or turn on a faucet without having some awareness of the network being activated beneath my feet. I have also worked with individuals both young and old, who – whether aged sixteen or sixty – owe their knowledge not to age but to experience.
However, before I present something to be viewed or experienced by the public, I need to change my own perception of the world by placing myself in territories that are still largely unknown to me.
Ugo Arsac is a digital and plastic artist. He is based in Marseille, France. He completed his studies at the Beaux-Arts and Arts Décoratifs in Paris, and then at Le Fresnoy National Studio for Contemporary Arts. He produces films, installations, and immersive experiences that bring together the urban and the human, mythology, and anthropology. He has been awarded the Émergences Prize (Scam) and the Prix des Amis du Fresnoy. His work was recently shown at the Chronique – Biennale of Digital Imagination, Ososphère, and DDessin, among others. His latest creation, IN-URBE, is now part of the Espace Multimédia Gantner collection.
This new project builds upon a number of my past productions.
My first film, Nine Strings, combined performance and spoken-word poetry around the myth of Orpheus' escape from the underworld. Shot at the quarries of Carrara, Italy, it awakened my curiosity for epic sagas, quests, and voyages into hell as depicted in literature, music, and plays.
Some years later, while filming the documentary Underneath, I made my first foray into the bowels of Paris. I became familiar with the womb-like caverns as I meandered blindly into an abstract, quasi-mystical understanding of the subterranean realm. Like self-styled contemporary bards, another filmmaker and I then shared our discoveries directly to the camera.
Following this, I wanted to take my wanderings even further with an interactive installation, entitled IN-URBE, whereby visitors could roam freely through 3D scans that had been gathered from the Paris catacombs. This enabled me to meet the residents of the so-called underground world, to gain a more historical understanding of these locations, and to move away from simply glorifying the trespassing on and infiltration of forbidden spaces. In this work, as visitors lose themselves within perpetually constructing and deconstructing architecture, they are able to peer into the hidden heritage of the French capital.
In New York, I intend to meet with the wanderers of underground caves and the city's infrastructures, such as the "Mole People," who were documented by Jennifer Toth and Teun Voeten and in Marc Singer's documentary film Dark Days. I want to approach the graffiti artists who frequent these subterranean spaces and the urban explorers (Urbex) who are constantly on the lookout for new underground architecture.
These investigations and encounters will allow me to gather images using 3D scans, along with audio interviews.
My current idea is to use this body of material to design a documentary and immersive installation upon my return to France. Between trips, I would also like to develop a series of drawings inspired by my tours of the underground, which may follow on from the documentary once it has been completed and broadcast.
In New York, I hope to discover a new artistic sphere and get in contact with potential partners, media outlets, and producers who will help this creation flourish both in France and in the United States.

Seconde Nature & ZINC – Biennale Chroniques
ZINC and Seconde Nature, two key actors in Digital Arts on the Aix-Marsielle territory, joined together in 2018, to launch Chroniques, a biennial international event dedicated to the arts and digital culture in southern France. This artistic and cultural event of international importance in the digital field in the Aix-Marseille metropolis, consists of exhibitions, artworks in public spaces, shows, concerts, time for digital mediation, seminars, and practical workshops.
Sign up to receive exclusive news and updates