Musician
February-May 2023
"With the Villa Albertine in New Orleans, I will promote the French jazz tradition in its home city and collect seeds of knowledge and traditions that I will bring back to Paris, where they'll be planted and nurtured."
My name is Tiss Rodriguez, I am a drummer and composer born and raised in Paris, France – where my family founded the iconic Le Baiser Salé Jazz Club 40 years ago on the most famous jazz street in Paris, Rue Des Lombards. My mother still operates the club to this day. My father was a drummer and initiated me to this instrument at the age of 10. I was born and raised in the bosom of African music and jazz.  
The Baiser Salé Club introduced me to Caribbean, African and Latin music, even before I felt the call of jazz – that came later. I've been blessed to be able to study North African music with Mohktar Samba, Cuban music with Lukmil Perez, and music from Cameroon from Etienne M'bappé and Richard Bona. I have traveled to Bahia, Salvador, to study with several percussion masters there.  
It wasn't until I met the great jazz drummer Leon Parker in Paris that I fell in love with jazz. He opened my eyes and ears to a new and different melodic approach to rhythm. I subsequently made my way to NYC and was fortunate enough to study with masters such as Greg Hutchinson and Jeff Balard. 
Drummer from a young age, Tiss Rodriguez learned his trade in the heart of Paris' jazz on the famous Rue des Lombards, which includes four legendary jazz clubs. In 2013, he joined the Didier Lockwood Music Center, studying, among others, with André Charlier. He has worked with artists such as Catherine Ringer, Moodoïd, Mayra Andrade, Sebastien Tellier, Shy'M, Imany Asa, Spleen, Juan Rozhoff, Daby Touré and is currently on tour with Sopico. His influences are extensive and cover a wide spectrum of origins, but he also has a tireless curiosity for different music styles and genres around the world. 
CALL AND RESPONSE: A CELEBRATION OF SPIRITUAL CONVERSATIONS IN AFRICAN-AMERICAN MUSIC AND DANCE
New Orleans represents the confluence of the African diaspora and European traditions from which new music and dance emerged. Their origins and traditions are celebrated as much today as when they were first created. The drum informs the music and dance that happens there, propelling the joys, rituals, and celebration of its people.  
DRUMS
I would primarily like to study drums with masters like Herlin Riley and Shannon Powell and explore the world of second lining by partaking in this tradition.  
BUCK JUMPING 
In parallel I would like to study the dance associated with second line music – Buck Jumping. For me, it is important to learn both the music and dance to delve deeper into the city's traditions and rhythms. I would like to understand more about New Orleans street music and how brass bands have evolved rhythmically and harmonically. The city boasts many musical genres: traditional N.O. music to Funk, R+B (old and new), Bounce, and experimental electronic music.  
The residency will take place in New Orleans and maybe in New York City if I have an opportunity to meet with great musicians that are originally from New Orleans and live there now. 
FRENCH QUARTER  
My family's club, as part of the Paris Jazz Club Association, participates in the annual French Jazz Festival in New York City – highlighting the immense value of cultural exchange. I hope to one day to be able to include New Orleans in this program. Call and Response is not only meant to describe a musical conversation in church or on the bandstand but also a dialogue between cultures.  
New Orleans and Paris have a rich history of exchange from Sidney Bechet to Wynton Marsalis, and with the Villa Albertine in New Orleans, I will promote the French jazz tradition in its home city and collect seeds of knowledge and traditions that I will bring back to Paris, where they'll be planted and nurtured.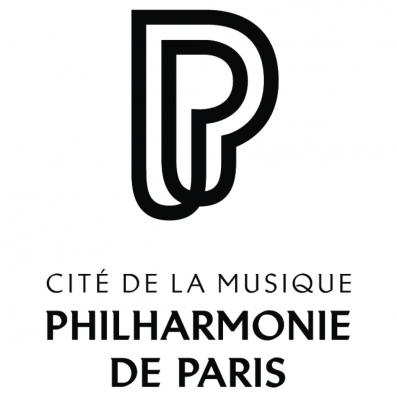 Cité de la musique – Philharmonie de Paris
The Cité de la musique – Philharmonie de Paris is a national public institution dedicated to musical performance, distribution, and education. It comprises 4 concert halls, the Musée de la musique, the Orchestra de Paris, temporary exhibition spaces, educational facilities, a media library, and rehearsal rooms. Its mission is to bring music to newer and broader audiences by promoting equal access for all to different forms of music. Each season, the Cité de la musique – Philharmonie de Paris holds some 500 concerts as well as 3 temporary exhibitions. It is also home to 4 resident ensembles, organises a vast range of educational activities, and coordinates the nationwide Démos youth orchestra programme.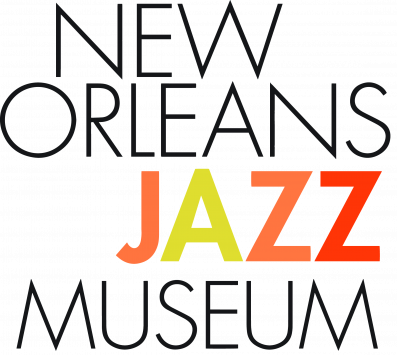 The New Orleans Jazz Museum celebrates the history of jazz through interactive exhibits, educational programming, research facilities, and performances. The Jazz Museum enhances New Orleans' ongoing cultural renaissance by providing resources for musicians and music lovers of all nationalities to explore America's quintessential musical art form in the city where jazz was born.
Sign up to receive exclusive news and updates