Writer, filmmaker
February 28 - March 27, 2022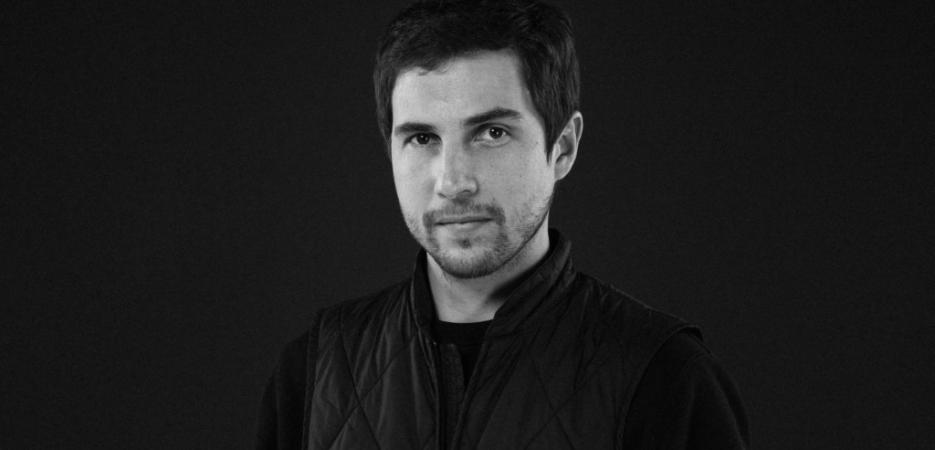 "Algorithms–are they tools to be used by the writer, or is it the other way around?"
I have always been interested in questions of technology-related desire and the power dynamic between images and individuals. The narratives of my first films, Wei or Die and République, were shaped by technology, and technology is cast in a main role in my more recent works, STALK and 3615 Monique. I'm very much eager to tell and film stories of young people perpetually caught up in the tumult of images and dizzying technological progress.
I am fascinated by that intimate link between youth, fantasies and connections. Wanting to take my experiments further, I thought "Why don't I co-write a film with an algorithm?"
Digital technology has always been a source of both promises and risks. Today, its impact on works of cinema could affect me quite directly, while also being a source of much contemplation and possible plots.
I would like to take advantage of this residency both to explore the potential of using AI-based algorithms to "optimize" a storyline, and to investigate what those in the sector think about algorithms' impact on stories and, by extension, human imaginations.
Simon Bouisson is a writer and filmmaker, and a La Fémis film school graduate. He directs digital and new media projects ("Jour de Vote," "Tokyo Reverse," "Dezoom") and has produced two interactive fiction works, "Wei or Die" (Fipa d'or in 2016) and "République" (shown at Tribeca in 2021). He has also directed the television series "3615 Monique" for OCS and "Stalk" for FTV (Best Director in 2019, and Best Half-Hour Series in 2021 at the La Rochelle Festival). He is currently working on two feature-length films.
The latest opponent of streaming platforms is sleep! Every minute, people consume around 100,000 hours of fiction. Screenwriting giants are now relying on their own algorithms to steer pitches, scripts and even the editing process into the realm of maximum addictiveness.
But screenwriters had better watch out because they could end up becoming slaves to AIs, which constitute a sort of creative grid that interferes with their decision-making. It's this duality that forms the thesis of my project. Algorithms–are they tools to be used by the writer, or is it the other way around?
AÏLA ("Artificial Intelligence in Los Angeles") presents us with this new clash between writer and algorithm.
It's a work of fiction that explores how AIs are designed to anticipate our desires in order to best indulge them. What or who is the algorithm, really? Is it politicized, patriarchal, gendered, inclusive, individualist…? Can humans and algorithms exist side by side or does one of them have to win outright? Above all, can an AI make us happy?
California represents the crossroads of American cinema and new technologies, and the springboard for a vast proportion of our digital culture and habits. Aside from raising issues of standardization in writing, before algorithms and AI had entered into the creative process, this was (and it still is) a land abounding in eclectic fantasies. I am excited by the promise of drawing upon these fantasies with a view to fine-tuning the initial narrative and technological premise of AÏLA.
AÏLA envisions a tug-of-war between AI and writer, a theme explored in both the narrative thread and the writing method. On location in Los Angeles, I will set up the software (i.e. the algorithmic writer) based on what I learn from meeting academics in the field who design these algorithms.
Through encounters with creative networks, I will attempt to capture a less exoticized image of current challenges in storytelling from the perspective of local studios and independent filmmakers. I will also be hearing what streaming platform engineers and representatives have to say about the recommender algorithms and narrative analysis systems that they advocate. This will hopefully offer me a finer view of these issues of technology and user habits. Lastly, I want to refine the parameters of the tool designed for this project, write the initial story arcs, and incorporate a narrative framework "dictated" by the software and myself.
I expect AÏLA to be set in Los Angeles, so this residency will be an opportunity to test out my ideas by immersing myself in the city. My preconceptions are likely to be shaken up as I experience the location in real life.

ARTE is a public service, cultural, and European media group. Within ARTE France Digital Department, the team's aim is to support creativity, originality, and public service innovation for cross-platform and online projects. We co-produce linear projects for digital distribution on arte.tv and social platforms as well as interactive and immersive projects, including video games.
Sign up to receive exclusive news and updates