Musician, composer, poet
April 4 - June 25, 2022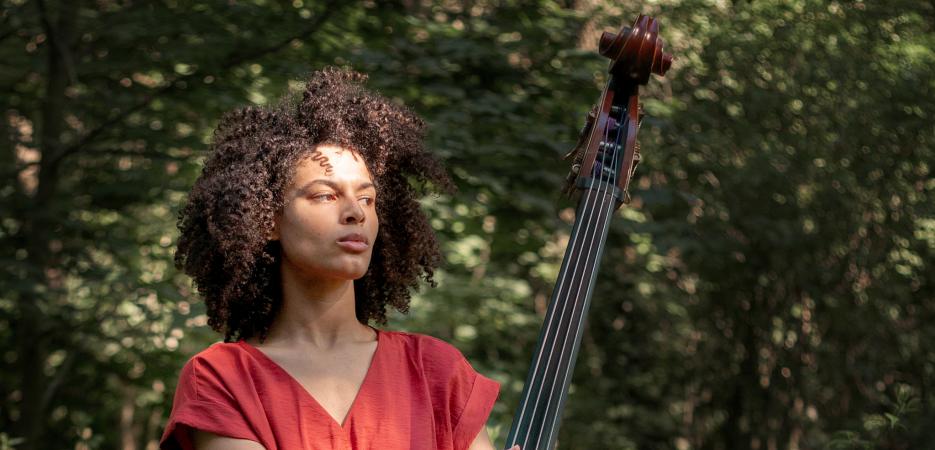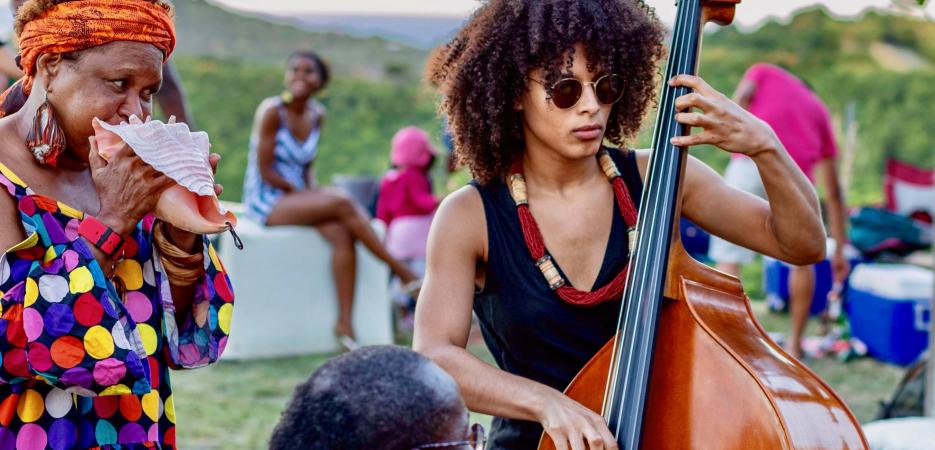 "My personal journey and musical identity are shaped by my exploration of the traditions of my Afro-descendant ancestors."
My name is Sélène Saint-Aimé. I am a double bassist, singer, composer, and poet of Martinican and Franco-Ivorian origin. I was raised in a village on the outskirts of the Fontainebleau Forest. I discovered music at the nearby Django Reinhardt Festival in Samois-sur-Seine, where I became a volunteer so that I could attend concerts. One thing was for sure–when the time was ripe, I would become a musician.
I embarked on my music education quite late, when I was about 18. After several years of studying at music school and at the conservatory, I met Steve Coleman at a master class on the outskirts of Paris. I was highly impressed by his very spontaneous approach to music, rooted in a tradition I knew little about. A few weeks later, I decided to go to the United States to learn more.
I am lucky enough to have met some outstanding professors and mentors, including Lonnie Plaxico, Ron Carter, and the aforementioned Steve Coleman, thanks to whom I have been able to participate in many residencies and workshops in New York City, Chicago, Detroit, Los Angeles, Cuba, Paris, etc.
In 2019, I recorded my first album, Mare Undarum ("Sea of Waves"), at the invitation of the Komos label. In Greek mythology, Selene is the goddess of the full moon. Fascinated by the beauty and poetry of this natural satellite, I am inspired by selenography (the study of the surface and physical features of the moon) in my compositions.
The music I compose is also largely influenced by my Caribbean and African roots. Indeed, my personal journey and musical identity are shaped by my exploration of the traditions of my Afro-descendant ancestors. Continuing this research in New Orleans will be the beginning of a new chapter in my life: learning more about the past to better understand the present.
Sélène Saint-Aimé is a double bass player, singer and composer of Caribbean and West African origins. She has studied with internationally acclaimed musicians, such as Steve Coleman, Lonnie Plaxico, and Ron Carter. At the invitation of the Komos label, she recorded her first album, Mare Undarum, where she explores the world of lunar seas, as she would in an autobiography. In 2021, she won a "Victoire du Jazz" award in the "Rising Star" category.
My residency, entitled "Éritaj: New Orleans, Caribbean, and African American Music," will be a formative experience in the heart of New Orleans (NOLA).
History 
The first step will be to explore the musical history of the city to learn about its heritage. I will conduct research on New Orleans' African, Afro-Indian, and Caribbean cultures, meet with historians, delve into the archives of the Jazz Museum and gather information from all available sources.
Drums and dance 
The drum, an object of resistance, is a way of connecting with ancestry. I'm particularly fond of traditional music from Martinique, Cuba, Guadeloupe, Haïti, but also East Africa and West Africa.
In the course of my research, I discovered the "Djouba," a dance that originates from New Orleans. "Djouba" is also the name for "Bèlè," the traditional instrument and dance of Martinique.
Musical exploration
Since the beginning of my music education, I have placed great emphasis on studying the language of the Afro-American tradition, and this has involved listening to, transcribing, and meeting those actively involved in this music. I would like to write and record pieces for brass bands or other ensembles; that is why NOLA is the ideal place for me.
French West Indies
I would like to share the cultures of Martinique and Guadeloupe, and invite people to explore their drums, rhythms, and dances.
The residency will be based mainly in New Orleans. However, I do not rule out the possibility of travelling to other cities. In any case, NOLA is the ideal place to explore the roots of the African-American musical tradition and its links with the Caribbean and Africa. There are many musicians and composers I would like to talk to, in order to learn, and to set up musical sessions that embrace new concepts, especially with local visual artists. I would also like to organize various musical activities (in schools, music schools, and prisons, for instance).
My aim is to share and spread Caribbean and French cultures through my musical approach and to foster cultural and social connections between New Orleans and the Caribbean.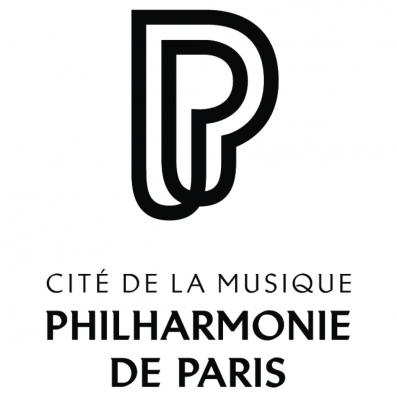 Cité de la musique – Philharmonie de Paris
The Cité de la musique – Philharmonie de Paris is a national public institution dedicated to musical performance, distribution, and education. It comprises 4 concert halls, the Musée de la musique, the Orchestra de Paris, temporary exhibition spaces, educational facilities, a media library, and rehearsal rooms. Its mission is to bring music to newer and broader audiences by promoting equal access for all to different forms of music. Each season, the Cité de la musique – Philharmonie de Paris holds some 500 concerts as well as 3 temporary exhibitions. It is also home to 4 resident ensembles, organises a vast range of educational activities, and coordinates the nationwide Démos youth orchestra programme.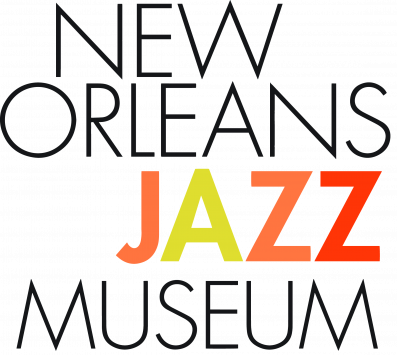 The New Orleans Jazz Museum celebrates the history of jazz through interactive exhibits, educational programming, research facilities, and performances. The Jazz Museum enhances New Orleans' ongoing cultural renaissance by providing resources for musicians and music lovers of all nationalities to explore America's quintessential musical art form in the city where jazz was born.
Sign up to receive exclusive news and updates