Sasha J. Blondeau, François Chaignaud & Hélène Giannecchini
Choreographer, and composer and writer
December 2021 → February 2022
Literature
Music
Performing Arts
"San Francisco and California are one of the birthplaces of queer culture, and of the gender studies that will enrich our thoughts and imagination when working on this project."
Sasha J. Blondeau: I am a Conservatoire supérieur de Lyon- and Ircam-trained composer who specializes in mixed music, which combines acoustic instruments and/or voices with electronics. I try to find unique spaces of expression that blur the boundaries between widely different elements, both instrumental and electroacoustic.
François Chaignaud: A graduate of the Conservatoire de danse de Paris, I have been dancing since childhood in search of points of convergence between different artistic genealogies. For the past ten years, I have been developing a dance/singing hybrid form of expression. Vocal practice has always been a way for me to summon specific historical references that cannot be brought out by choreography alone.
Hélène Giannecchini : I am doctor in literature, teacher and writer. My books are at the crossroads of narrative and essay. My work is close to non-fiction literature. Theoretical work ans pictures structure my texts.  
Sasha J. Blondeau was a fellow of the Villa Medici in Rome in 2018–19, and a resident in 2020–21. They received commissions from SWR Donaueschinger Musiktage, Wittener Tage für Neue Kammermusik (WDR), Ensemble Intercontemporain, Radio France, Ircam, Théâtre du Châtelet, Festival Musica, the French Ministry of Culture, and Françoise and Jean-Philippe Billarant, among others.
François Chaignaud has worked as a performer with several choreographers, using both dancing and singing, at the crossroads of different inspirations. Their curiosity led to collaborations with Marie-Caroline Hominal, Théo Mercier, Cecilia Bengolea, and Nino Laisné, among others. In 2020, François Chaignaud co-wrote GOLD SHOWER, with Butoh icon Akaji Maro.
Hélène Giannecchini is a writer. Doctor of literature, she teaches contemporary art history and theory at l'École européenne supérieure de l'Image de Poitiers Angoulême (ÉESI). She has published two books with Les éditions du Seuil publishing house, "Une Image peut-être vraie" (2014) and "Voir de ses propres yeux" (2020), as part of their "La Librairie du XXIe siècle" collection. Currently, she is a resident at the Centre national de la Danse, where she is preparing her third works in the same collection. From 2018-19 she was a resident at the Academy of France in Rome, Villa Médicis. 
Sasha J. Blondeau: This residency is one of the starting points of a hybrid dance/singing, orchestra/electronic work with the Orchestre de Paris and Ircam. A residency is the space where can be created a common language and practices. For us, it will also be an ideal space for encounters since we wish to form bonds with the San Francisco Symphony Orchestra and other more or less institutional partners. This project is totally experimental for me; as such, it will require us to innovate a lot in terms of musical notation, dramaturgy, and staging because it will open in the great hall of the Philharmonie de Paris in June 2023.
François Chaignaud: This project is a series of firsts for me—my first collaboration with a living composer, my first vocal interaction with an orchestra of this kind, my first encounter with the electro-acoustic mediums. In the convention-filled philharmonic universe, inexperience can be a beacon that shines a light on the intimate, spatial, and fictional aspects of our endeavor!
Hélène Gianneccchini : This project offers me the opportunity to write my first text for stage. The dialogue between the three of us transforms my writing. It allows me to imagine new arrangements. This voice that I write and with which the score is elaborated will be shaped and increased by the music. 
Sasha J. Blondeau: IT and technology have long been part of my work and will play a key role in this project. The residency will allow me in particular to work with Carmine Emmanuele Cella, a researcher and professor at UC Berkeley, who launched a program allowing you to do computer-assisted orchestration. In addition to boasting a wealth of technological resources, San Francisco and California are also one of the birthplaces of queer culture and gender studies that enrich our thoughts and imagination.
François Chaignaud: I first visited San Francisco in 2009, with Rumi Missabu, a member of the Cockettes. Ours was a decisive encounter that introduced me to the culture of cabarets, queer communities, and the relationship between art and identity—which I had not explored in my academic background. We are coming to San Francisco to address these intimate, political and identity questions in our work, even though the world of contemporary music remains somewhat impervious to these lines of inquiry.
Hélène Gianneccchini : San Francisco is one of the historical places of queer culture. The LGBTQIA+ Archive Center testifie it's value. I am writing a piece that questions gender identity and attempts to undo or at least question the binarity of language. Therefore it seems very important to spend time in this city.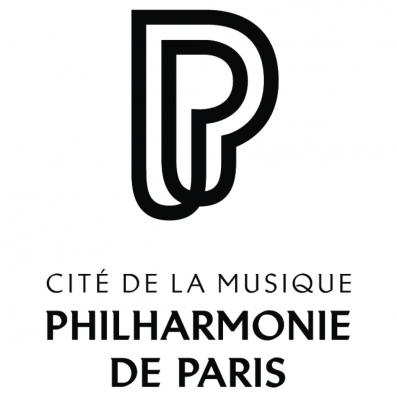 Cité de la musique – Philharmonie de Paris
The Cité de la musique – Philharmonie de Paris is a national public institution dedicated to musical performance, distribution, and education. It comprises 4 concert halls, the Musée de la musique, the Orchestra de Paris, temporary exhibition spaces, educational facilities, a media library, and rehearsal rooms. Its mission is to bring music to newer and broader audiences by promoting equal access for all to different forms of music. Each season, the Cité de la musique – Philharmonie de Paris holds some 500 concerts as well as 3 temporary exhibitions. It is also home to 4 resident ensembles, organises a vast range of educational activities, and coordinates the nationwide Démos youth orchestra programme.
Sign up to receive exclusive news and updates