Art Historian, Architect
Spring 2023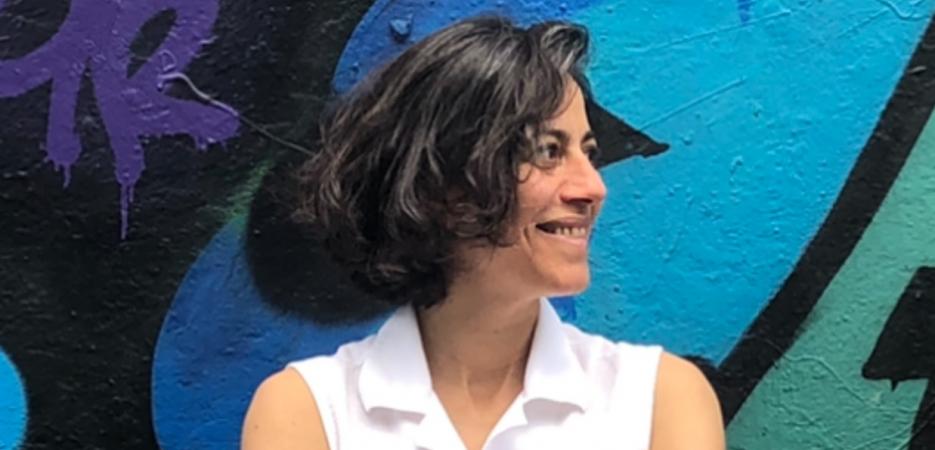 Boston
Chicago
Houston
New York
Washington, DC
"What fascinates me is the view that artists bring to architecture; how they take a step back to question and perceive the construction of space more clearly."
As an architect and art historian, I have used my dual background as a specific focus in my research topics and as my perspective in approaching notions of spatiality. What fascinates me is the view that artists bring to architecture; how they take a step back to question and perceive the construction of space more clearly.  
This trans-disciplinary thematic has been developed partly through the methodology usually favored by the historian, and partly through a historiographical, critical perspective that allows for an understanding of the writings of history and their implications. An example of this approach may be found in the research published in my book, L'Architecture selon Gordon Matta-Clark (Presses du réel), dedicated to the work of that key player in 1970s American art.  
A licensed (DPLG) architect with a PhD in art history from the Université Rennes 2, Roula Matar is an associate professor in architectural history and cultures at the École nationale supérieure d'architecture (ENSA) in Versailles, where she teaches 20th-century art and architecture history. She is also a board member of LéaV, ENSA's research lab, and an associate member of the "Art History and Criticism" 1279 Research Lab of the Université Rennes 2. Her research is centered on intercrossings between disciplines and the history of exhibition spaces in the 20th century.  
As part of a large research project, I explore the ways in which the exhibition space was constructed and developed during the 20th century through interventions by artists, installations by exhibition curators and scenographers, perspectives from exhibition photographers, and discourses driven by institutions.  
Forming a major component in this research, my residency project at Villa Albertine is dedicated to James Johnson Sweeney, a significant figure in the history of museums in the post-war United States.  
After working as a heritage officer at the Museum of Modern Art in New York City, James Johnson Sweeney was the director of the Solomon R. Guggenheim Museum from 1952 to 1960, and the Museum of Fine Arts in Houston from 1961 to 1967. He helped shape thinking around exhibition development in the post-war period, but his work in this area remains largely under-researched today. I intend to fill this historiographical gap through an in-depth exploration of his museum design concept, reflections on display mountings, and critical approach to spatial installation, as well as his writings, letters and archive documents.  
By retracing Sweeney's career, I will seek to understand precisely how he shaped his thinking on the exhibition and museum space, taking a backward trajectory through his life as I experience the different types of architecture he encountered. Parallel to this, I will delve into the archives of museums and institutions to search for all traces of his writings, letters, or documents on art and museums.  
My residency will begin in Houston, at the Museum of Fine Arts, which he headed from 1961 to 1967. I will also study the archives of the Menil Foundation and Rice University to understand the local architectural context at the time. Next, I will travel to New York City to trace his career at the Guggenheim Museum and the MoMA. I will also visit Cambridge to look for signs of his presence at the New Gallery, and Washington, DC, to collect his unpublished documents.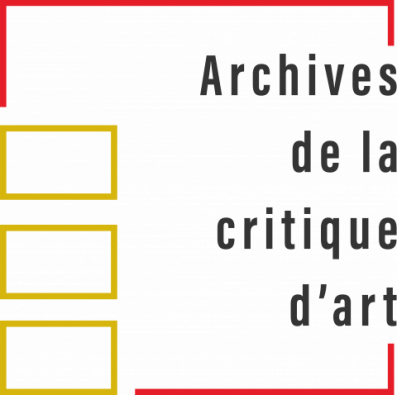 Archives de la critique d'art
Created as an association in 1989, the Archives of Art Criticism, based in Rennes, quickly established itself as an original international heritage and a place for debate and promotion of writing on contemporary art. With more than two linear kilometres of collections dedicated to French and international art criticism, it combines collection and conservation activities, publishing (with the CRITIQUE D'ART magazine), scientific research, training and cultural activities.
Sign up to receive exclusive news and updates