Industrial designer, furniture designer
November-December 2021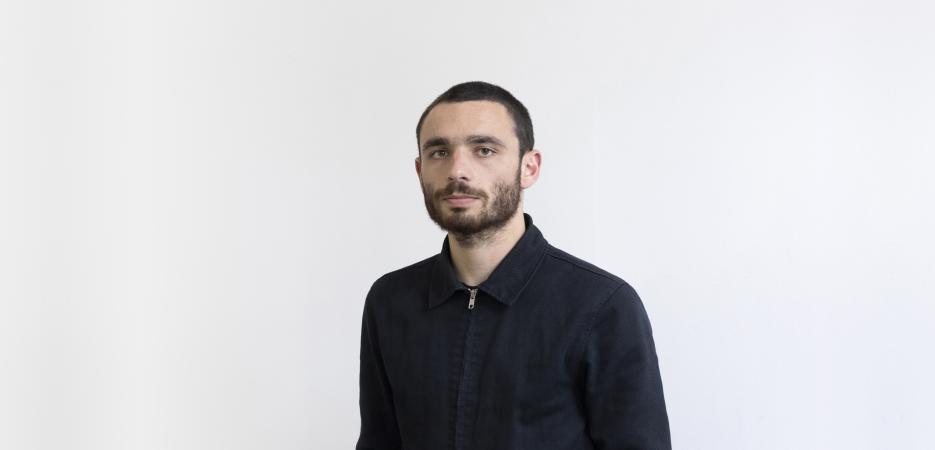 "I am drawn to everyday objects, those that we do not pay attention to but end up choosing for support in our daily lives."
During my studies, I was lucky enough to train with the agency Unfold Design Studio, in Antwerp, alongside US designer Shane Schneck, founder of the Office for Design agency in Stockholm.
I am drawn to everyday objects, those that we do not pay attention to but end up choosing for support in our daily lives. I take an interest in artifacts of the past. Their uses and forms, which are sometimes obsolete, inspire me. Why make a clean break with the past when humans have been designing objects for millennia? The challenge is not so much to dig up forgotten forms as to reuse them in a contemporary setting.
Robin Bourgeois graduated from École des Arts Décoratifs in Paris, in 2020. He designs unassuming objects that blend into daily life naturally and lastingly. Through his creations and exhibitions, he has developed a formal, economical language that promotes craftsmanship and celebrates materials. In 2021, he won the first prize in the Cinna/Ligne Roset révélateur de talents design competition.
The Bettencourt Schueller Foundation is supporting Robin Bourgeois's residency, as sponsors of 'Design and Craft' Villa Albertine residencies.
The starting point of my Brooklyn-based project is the history of the Sunset Park district, home to Industry City, a former industrial park that is now a creative hub. The objects, uses, and other traces of the past that I come across in my research will serve as springboards to reexamining relations between the site's inhabitants, history, and culture. I tried out this approach in my end-of-studies project, which sought to bring the legacy of Cistercian monks into our era, via a series of six mainstream objects.
Before the residency, I will learn all about the history of Sunset Park, from the Lenape indigenous people and Dutch colonies to the life of today's district. On the ground, I hope to have to chance to talk with the district's inhabitants, meet experts, see old artifacts with my own eyes, and relate my research carried out in Paris to my experience in the field.
I would like to make use of these documentary studies and on-the-ground encounters to design objects. These objects could be based on forgotten items of local life, highlight certain aspects of everyday life in Sunset Park, or perhaps do both.
I am fortunate to be in touch with a culture I am unfamiliar with, and to get to know its heritage through design: day-to-day life, uses, customs, and more. In return, through my revival of forgotten or unheralded aspects of life, I hope the project will strike a chord with the people of Sunset Park.
In Industry City, I will be supported by Wanted Design, a platform that promotes designers globally. Located on the Upper Bay waterfront in Western Brooklyn, Industry City is a former industrial port that was turned into an area that now houses firms, restaurants, studios, co-working spaces, and more. At the end of the 19th century, the port was home to Bush Terminal, New York City's first hub of goods manufacturing and distribution. It fell into disrepair in the second half of the 20th century, and was eventually renovated. Yet the site's heritage is not only industrial, but cultural: it was home to the Lenape indigenous people, whom European settlers gradually drove out of Long Island in the 16th and 17th centuries; to European immigrants from the same period; and to Asian and Latin American immigrants who settled in Sunset Park at the end of the 20th century. I would like to explore these overlaid narratives, interpreting them through forms and objects imagined on site.
In a broader sense, the US eastern seaboard is highly attractive in terms of industrial design, with firms such as Herman Miller, Maharam and Emeco; designers such as Leon Ransmeier, Dylan Davis and Jean Lee (Ladies & Gentlemen Studio), and the collective Furnishing Utopia; and events such as the NYCxDesign Festival, which will take place during my residency.
Sign up to receive exclusive news and updates