Artist-Writer
April - May 2022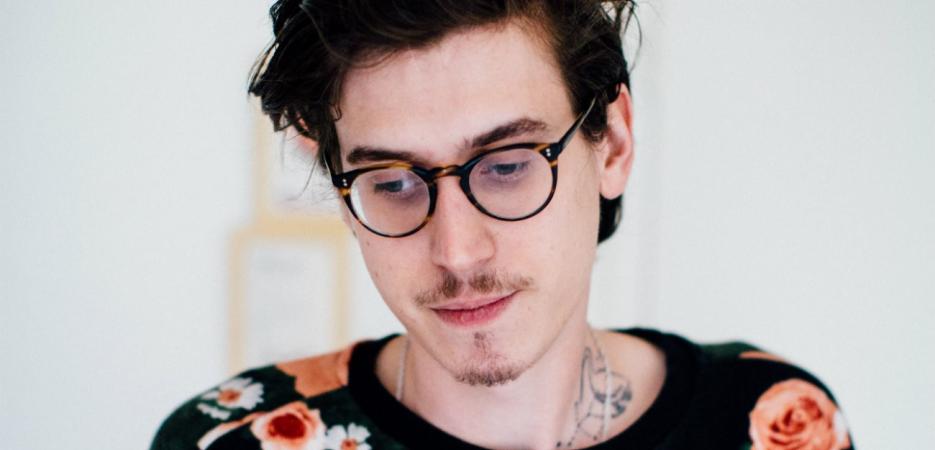 Chicago
New York
San Francisco
"Through the image of the Prom Queen and how they see her, I would like to provide a perspective on today's US teenagers and, ultimately, on a society and land that's as vast and varied as the cultures it represents."
I studied at École Nationale Supérieure d'Art in Dijon, Burgundy, where I experimented with different medias, such as photography, video, and performance. After graduating, I turned to comic books and developed a more narrative art form to express myself.
Since I'm very interested in metamorphosis, the characters in my books undergo significant changes as the story unfolds. Initially anchored in realism and topical issues (gender, sexual violence, technology), the bodies of these heroines and heroes are metaphorically transformed through dreamlike fantasy drawings. My aim is to show what emotions are being felt, rather than to explain what is happening all the time.
My characters tell their story, rewrite it and physically manifest what they are feeling to give life to their emotions. In this way, "out-of-the-ordinary" creatures emerge, who question contemporary norms and dictates: a hybrid fly-woman goes from boy to boy without ever finding her place in the game of love ("Drosophilia"); an orange peel seizes the body of an overweight girl who is on a diet, in order to denounce fatphobia ("Chromatopsie"); sharp blades extend from the limbs of Lucie, a mother trying to rebuild her life after years of domestic violence by taking fencing classes ("Touchées"); a teenager explores his sexuality and gender by dressing up in a sequined evening gown ("Chromatopsie").
Adolescence is the very point in life where all these changes and mutations take place, whether these are endured or desired. Changes to the body, of course, but also changes in the aspirations, struggles, and future ambitions of each individual. I want to explore this inner turmoil, outpouring, or melancholy that's characteristic of a person's farewell to childhood. For this, the US has a fascinating rite of passage: the high school prom and the election of the Prom Queen.
Quentin Zuttion is a comic book author and illustrator. After studying contemporary art at the Beaux-Arts in Dijon, he entered the world of comic books in 2014 by illustrating short stories for the women's feminist website "Mademoiselle.com". In February 2016, he published his first comic, "Sous le lit" ("Under the Bed"), followed by "Chromatopsie" ("Chromatopsy") and "Appelez-moi Nathan" ("Call Me Nathan") in 2018, "Touchées" ("Touched") in 2019, and "Drosophilia" in 2020. In his stories, which combine fantasy with social topics, Quentin deals with feelings, sexuality, the quest for identity, and self-assertion.
She's an awkward and giddy girl, a teasing hussy, the ugly duckling turned swan or a bloodthirsty monster. For decades, the Prom Queen has been exploited and distorted in all sorts of ways. Her imposing figure reigns over her subjects, who envy her as much as they hate her. She embodies the climax of a young woman's coming-of-age and is promised a bright future. Yet contemporary culture is set on sullying her. She is shamed by the easy disclosure of her escapades with the quarterback in the high school washroom; covered in a pool of blood when her coronation is announced ("Carrie"); left sleeping on the football field ("The Virgin Suicides")… The Prom Queen lets herself die, or she destroys her cruel kingdom. An iconic figure in her many incarnations, she is always searching for her true self.
And what else could be expected from someone who is forever 17? She embodies the desires, fears, disillusions, and dreams of all teenagers; she is a portrait of youth taking shape. From one city and state to another, their cultures, beliefs, and social backgrounds pit adolescents against each other. The reality of inequality keeps them trapped in their daily lives and slices into their futures, a far cry from the promised American Dream.
In a comic book series that is part documentary, part fiction, I would like to portray teenagers in various cities and deconstruct their aspirations based on personal accounts. Through the image of the Prom Queen and how they see her, I would like to provide a perspective on today's US teenagers and, ultimately, on a society and land that's as vast and varied as the cultures it represents; to explore the feelings and convictions of young people in order to show what divides and unites them. A trendy teenage New Yorker, a Californian geek and a Mormon high-school student in Salt Lake City are all likely to be dancing to the latest Billie Eilish on prom night, wondering what they will be doing next year
Exploring the country is a crucial aspect of this project. From New York to San Francisco, Cleveland, Columbus, Denver and Salt Lake City, I want to depict a panel of adolescents from various states in order to understand the similarities and differences in their way of life.
New York City alone offers a portrait of US teenagers, with its very cosmopolitan character shaped by various neighborhoods. The dreams and aspirations of a Prom Queen from the Upper East Side will not be the same as those of a high-school girl from Brooklyn. I would also like to explore the experience of teenagers for whom religion plays an important role (Salt Lake City, where Mormonism is widespread, could offer an interesting perspective). Beyond urban areas, I would like to visit small, rural towns that offer another glimpse of American youth and its diversity. I want to show how adolescence is marked by the political and cultural issues, beliefs and rituals of each state/town, and how they resign themselves or choose to escape (by rebelling, or running away).
The end of high school also kindles the desire to explore, to go see other places. In the year to come, these young people may well cross the length and breadth of the United States to study elsewhere. They will leave their suburb or village for a big city, cut loose from a religion, or take a gap year to better understand what they want to do. All of them will go on an important journey (whether literally or figuratively). Some will really leave; others will stay, perhaps forever, in the place where they grew up. Because it suits them, or because they have no choice, for all sorts of reasons (economic, cultural, etc.). After the last dance, the Prom Queen will have no choice but to ask herself three questions: Who is she? What will she do? Where will she go?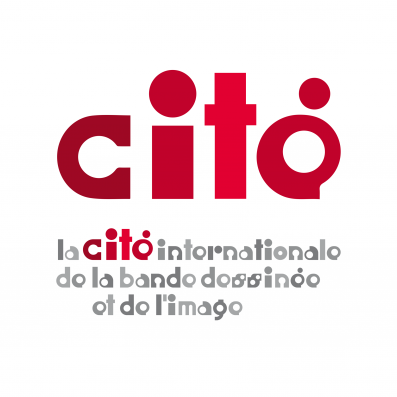 Cité internationale de la bande dessinée et de l'image
The Cité internationale de la bande dessinée et de l'image is a unique public institution dedicated to the influence of the 7th art in France and internationally. Located in Angoulême, it includes a museum dedicated to comics, a old library, a public reading library, library, an international residence of authors and an art and essay cinema.
Sign up to receive exclusive news and updates