Illustrator, animated film director, art director
Summer 2024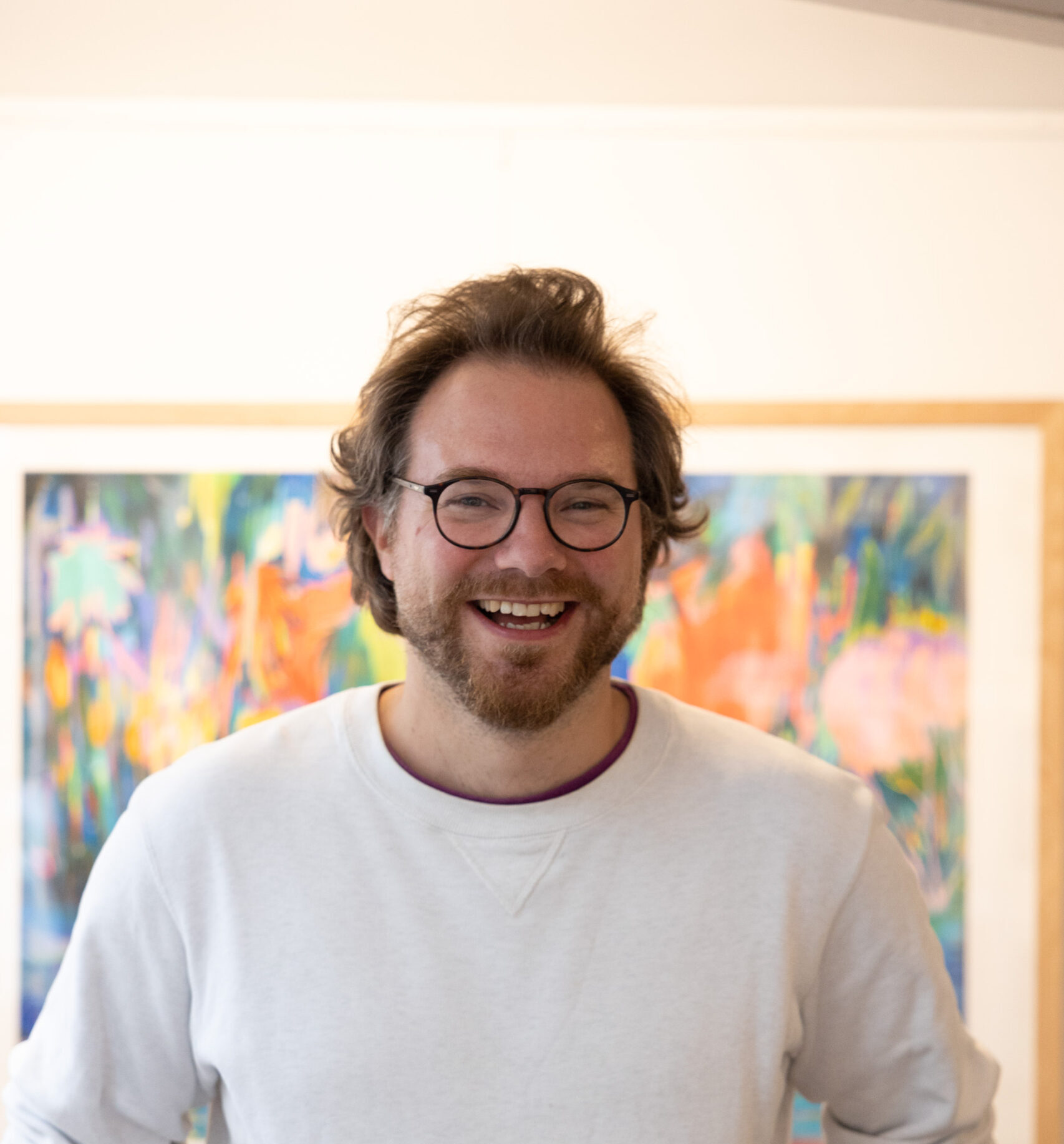 "New York Rain Tales is a children's book project that I would like to adapt into an animated film. This story focuses on the history of New York in connection with the evolution of its architecture and the residents who have shaped it … I intend to use the visually striking approach of a long sequence shot, which will enable the viewer to feel the bustling energy of a city that appears to grow even faster than its inhabitants." 
I divide my time between writing books, making films, and creating hybridized film sets. My projects embrace a cross-disciplinary approach involving a variety of forms and media. New York fascinates by virtue of the spatial perceptions that it entails as an organic, ever-shifting cityscape. It is a city constantly on the go, whose growth can almost be seen in real time. I have been wondering what it might mean to be a child in New York today, growing up in the city. To find out, I must observe the urban landscape from a child's height, exploring how various architectural forms provide shelter and gradually reveal the history of New York. I want to know where I can find a sense of intimacy in the city. For this, I will be exploring a book/animated film project. 
A graduate from the École supérieure des arts décoratifs in Paris, Pierre-Emmanuel Lyet is an animated film director, illustrator, and art director.  
His films, Parade, Peter and the Wolf, and La Nuit américaine d'Angélique (which was nominated in the Best Animated Film category at the 2016 César Prizes) have won awards at numerous film festivals, including Annecy, Berlin, and Zagreb. His drawings are regularly published in magazines and newspapers in France (Télérama, Libération, Le Monde) and abroad (Süddeutsche Zeitung, L.A Times), featured in youth literature, and shown at galleries. In 2019, his graphic design work was shown at the Saison Graphique festival in Le Havre, part of which he exhibited the same year at the Centre Pompidou in Paris at open weekends for young audiences. He provided the animation sequences for Marie Amachoukeli's Amà Gloria (2023), and for Luz & les Sonidos, a hybrid series for young audiences that was shot at the Paris Philharmonie. 
New York Rain Tales is a children's book project that I would like to adapt into an animated film. This story focuses on the history of New York in connection with the evolution of its architecture and the residents who have shaped it. For the project, I have devised a story about a ten-year-old New Yorker named Mary, who gazes at the city's architecture and skyscrapers reflected in puddles of fallen rain. As she looks at them, she begins to understand that the reflections are a mirror unto the past. Her own reflection is another little girl, Elizabeth, her French immigrant great-great-grandmother, who arrived in the city with her family in the early 20th century. When Elizabeth invites Mary to join her on the other side of the puddle, the two journey back through the changing time and space of New York, forming a close bond and contemplating the transformations of their city. For this film, I intend to use the visually striking approach of a long sequence shot, which will enable the viewer to feel the bustling energy of a city that appears to grow even faster than its inhabitants. 
The story that I have written is intimately linked to New York and the history of the United States. The reflections of rain become a narrative device to take young readers along on a journey with two heroines and allow them to discover a city that will perhaps be unfamiliar to them. This tale could not be told anywhere else. It follows a graphic concept that fits perfectly with New York, due to the enormousness of its architecture. I will place particular emphasis on the way in which we look at the city and the time that we take to observe things. This will not be a documentary study or a tourist pamphlet, and some sections of the book will have a more contemplative feel. Mary and Elizabeth will become friends during their jaunt, guided by their senses and emotions. Trusting their instincts and carrying no map, they will be attracted by the colors, scents, and movements that comprise the genetic make-up of New York.  
I want their walk to feel credible and real, which will require me to conduct on-site scouting by taking photos and making sketches. I will also be researching the French community that emigrated to New York a century ago. The places that I intend to visit will include, naturally, Ellis Island, as well as the former anchor point of the New York French community that was the St. Vincent de Paul Church in Chelsea, now closed to the public and under threat of demolition.  
Sign up to receive exclusive news and updates