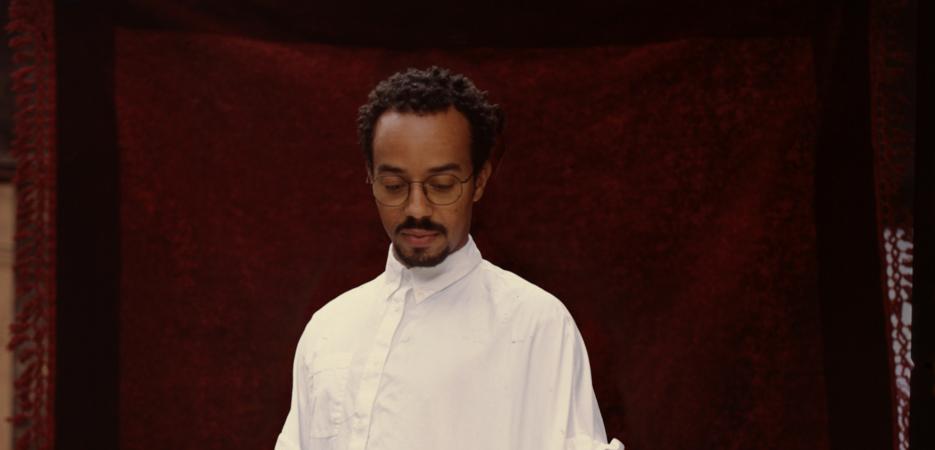 "It seems important to acknowledge how much the social, political and cultural context of the roller disco scene may resonate with my own experience as a young aspiring French figure skater of African descent."
My practice is based on simple gestures that once consisted of placing works in public space. It has now expanded to video, sound, installation, and performance. The research is grounded in decolonial and emancipatory thought with a focus on how history, memory and identity are formed and constituted. It considers the body as an archive, a territory with its own cartography, using its physicality as a pathway to information and meaning-making.
This manifests more specifically in the performances and videos as an investigation into various forms of embodiment. Through a varied and often collaborative approach, I look at the ways in which marginalised positions can inform and alter knowledge production. My exhibitions are often bathed in colorful lights and set in motion by pulsating soundtracks. The environments I craft are spaces where the body is purposed as a site for resilience.
After studying at ENSA Paris-Cergy, Ecole Estienne in Paris and Open School East, London, Paul Maheke's works and performances have been shown at Tate Modern, London, the Venice Biennale, The Renaissance Society, Chicago, Centre Pompidou, Palais de Tokyo, Bourse de Commerce – Collection Pinault and Lafayette Anticipations in Paris, MO.CO, Montpellier, Triangle France, Marseille, Baltic Triennial 13, Manifesta 12, Palermo, Cabaret Voltaire, Zurich and Chisenhale Gallery, London, The South London Gallery, London amongst others. He was shortlisted for the 21st Prix de la Fondation d'Entreprise Ricard (2019) and the Future Generation Art Prize (2021).
A Darkling Ring of Unresolved Shadows is a research and writing project. It explores the cultural and political legacy of roller disco in the Black communities of Chicago's South Side, drawing parallels with the life of world-renowned figure skating champion Surya Bonaly and the figure of the vampire (The Undead).
As a child, I was training to become a professional figure skater. I was introduced to the sport by my Congolese dad who had a profound admiration for Bonaly. While I remember vividly watching Surya Bonaly on TV, exulting and crying with her for good or for bad, I also remember my dad schooling us on how structural racism played out in her ranking, and in turn, in our life as brown kids.
The history of modern-day roller disco is similarly tied to the broader context of the Civil Rights movement in the USA. From its early days in the 1970s all the way to the 2020s, via disco, funk and hip-hop culture, roller skating has thrived within Black communities. It has become a means of empowerment and more importantly a celebration of Black joy. My project for Villa Albertine delves into this history, developing my interest into the ways in which dance, sound, and identity dialogue.
By reflecting on this history and focusing on Black voices who challenge the status-quo, my project celebrates the ones who slid away in lieu of an escape; The ones who break away from the rigidity of tradition, social and physical constraint. It is research made of movement about a movement.
The research project I have developed for the residency takes its roots in a context that is specific to the U.S.A and more specifically the post-segregationist Midwest. Indeed, roller disco originated in gay and Black communities in the early 1970s, in the wake of the Civil Rights movement. Even though the culture of roller skating has now reached a global scale, its origins are from African-American subculture. Its political weight seems ever so prevalent in places like Chicago where the ripples of the Segregation era are still felt.
I intend to use the residency as a gateway into the intergenerational community of roller skaters attending Chicago's South Side roller discos and get an insider's perspective on the subject.
It seems important to acknowledge how much the social, political, and cultural context of the roller disco scene may resonate with my own experience as a young aspiring French figure skater of African descent. This aspect seems to echo some of the reasons why Surya Bonaly left France for the U.S.A in the 1990s. She now lives and works as a coach in Las Vegas.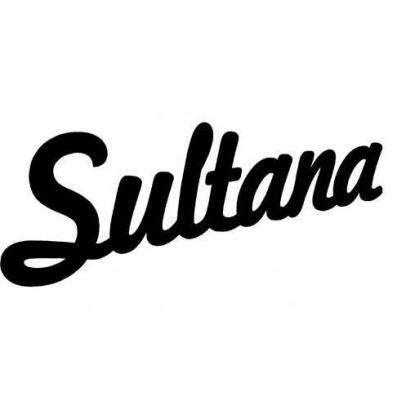 Inspired by the great art dealers of the 20th century, Galerie Sultana opened in Belleville in 2010 as a lab for artists to experiment. It supports French and international contemporary art through exhibitions that promote young artists and represent more established artists. For most of the artists, the gallery shows their first exhibition in France or in Europe.
Sign up to receive exclusive news and updates