Doctoral student in History of Art
January - February 2023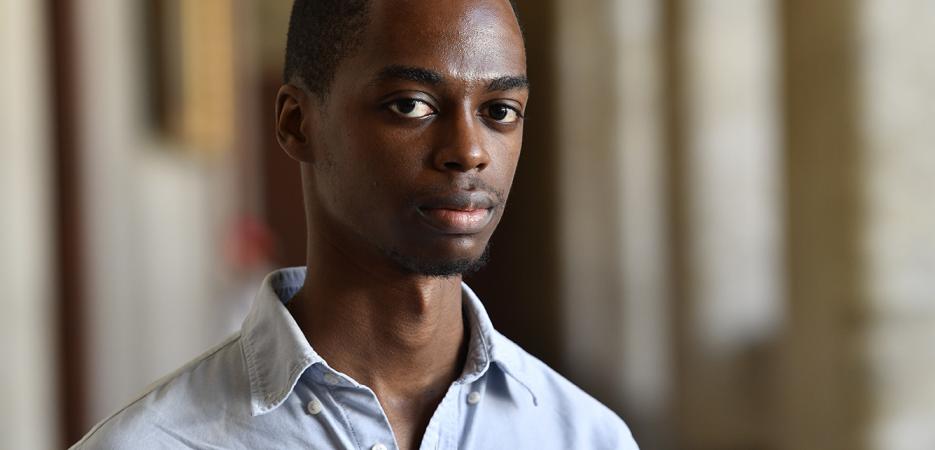 Social Sciences and Humanities
Visual Arts
Atlanta
New York
Washington, DC
"During the process, several subjects will emerge, such as that of the Black artist and his art, from the perspective of American colonial and slave-trading history."
After leaving French Guiana to study in metropolitan France due to the lack of art courses, I divided my time between Paris-8 University, activism with the AFRIKADAA art and editorial collective, and the Paris art scene. I am currently a doctoral student at the EHESS (École des Hautes Études en Sciences Sociales) in Paris, but working mainly in Cayenne, as my dissertation is on contemporary art in French Guiana since 1969. Doing research in such an unusual field as art history in a territory that has been subjected to many forms of extractivism is my way of resisting, taking a cross-referenced approach to the social, political, and aesthetic issues in this part of the Caribbean. I am undertaking this new research project on African Art Historian James Amos Porter with a great sense of humility, in view of the seriousness of his work, and a strong feeling of proximity since the United States was one of the colonial territories involved in the African slave trade. Since the mid-sixteenth century, research, creation, and discussion on the condition of Blacks in the world have occurred in response to anti-Black issues and violence that are still active today. 
Paul-Aimé William is a doctoral student in art history (École des Hautes Études en Sciences Sociales, a.k.a. EHESS, and Institut des mondes africains, a.k.a. IMAF), under the supervision of Carlo Celius. He is also a member of the contemporary art journal AFRIKADAA. His dissertation, Art contemporain en Guyane (1969-2020) : esthétique, communauté, mondialité ("Contemporary Art in French Guiana (1969-2020): aesthetics, community, anti-globality"), is an exploration of the existence and development of contemporary artistic expression in the territory of French Guiana, with regard to the art of Guianese communities.  
My research project, James Amos Porter, historiographie et humanités de l'art africain-américain. Du moderne au contemporain ("James Amos Porter, Historiography and Humanities of African American Art. From the Modern to the Contemporary") is a historiographical study–basically an analysis of the art historian's writings up to his 1966 lecture on Contemporary African American Art at the first World Festival of Negro Arts in Dakar. Porter is a key figure in African American art. In 1943, he published Modern Negro Art, one of the first books on African American art written by an African American.  
His radical historiographical criticism gives a pan-African perspective of the achievements and processes of change that have constructed our contemporary context. His unfinished book The Black Artist "would have included his reflections on African artistic influences in the Western world and his extensive research in Cuba, Haiti," and Brazil. It is now up to us to avoid confusion by steering clear of racialized practical and theoretical frameworks. In order to study Porter's academic and artistic work, I shall visit the locations where archives of and about Porter are held, in Atlanta, GA; New York City; and Washington, DC, where he was a professor at Howard University. The object of my research is to prepare scientific articles and write a translation of The Negro Artist and Racial Bias. During the process, several subjects will emerge, such as that of the Black artist and his art, from the perspective of American colonial and slave-trading history. Furthermore, these reflections will be compared with contributions by intellectuals from the "monde noir" ("Black world").  
Washington, DC, is the capital of the United States and the home to several national museums devoted to the young nation's fundamental communities. One of those institutions, the National Museum of African American History and Culture, will give me some insight into the history of Black communities in American society. Porter's archives were sold at auction and are now held at Emory University in Atlanta, GA, but the essence of his life remains in Washington, DC, where he taught at Howard University. The famed Black American university is the organizer of the James A. Porter Colloquium, the main forum for academics, artists, and curators of African American art and visual culture.
Moreover, Porter's wife, Dorothy Porter Wesley, worked at the university library. As a historian and librarian, she turned the Moorland-Spingarn Research Center into a major research and documentation center on "negro life and history," where she published many bibliographies on African American history and African cultures and their diasporas. Porter was grateful to her for her contribution to the writing of his book Negro Modern Art. There is also the David C. Driskell Center, named after the historian of Black art–a student and heir of Porter. Driskell's archives, which are held there, include notes concerning Porter, but are essentially reflections influenced by the latter's thinking. 

Institut National d'Histoire de l'Art (INHA)
The INHA is a leading research institute dedicated to art history. It welcomes scholars and curators from all horizons and offers free access to one of the largest art history libraries in the world. Its scientific programs cover fundamental research from antiquity to the present day and address issues that concern our society today. The INHA supports research through a wide range of invitation programs, grants and scholarships.
Sign up to receive exclusive news and updates