Visual Artist
Mai - July 2024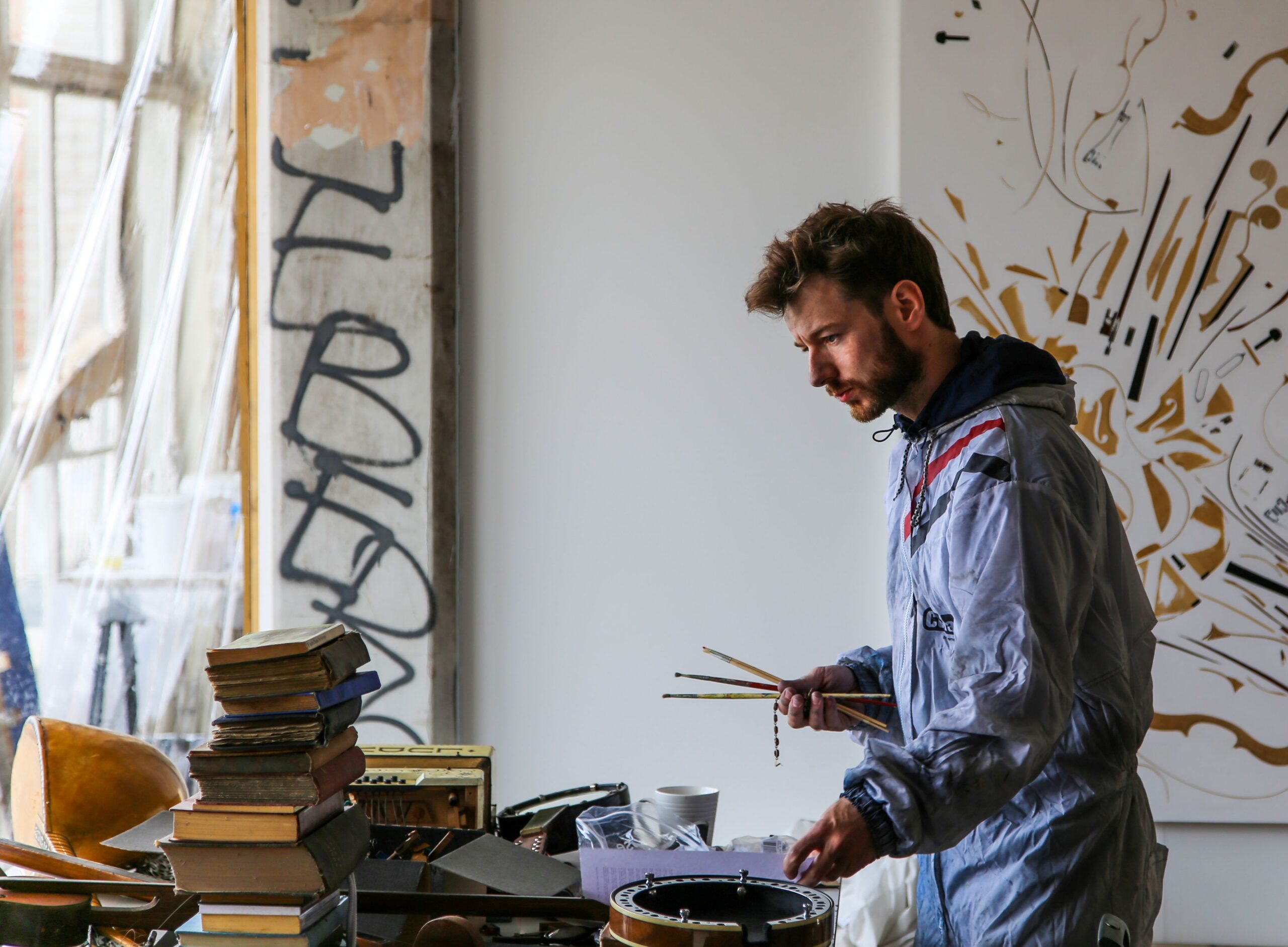 "The meetings, workshops and performances organized throughout this project – in acoustically resonant public and private spaces of New York City – will take as their starting point the 'musical inheritance' of New York singers from different origins and backgrounds. The result will be a musical and acoustic portrait of the city, its urban landscape and its cultural fabric."
I am a British artist based between London and Paris. I create sculptures, installations, videos, and immersive live performances that reveal the hidden properties and musicality of objects, bodies, and architectural sites. Drawing on my musical training, my social and familial relationships are often the blueprint for my works that engage with intimate and universal concerns, such as tFor he transmission of musical memories and the personal and cultural meanings invested in the objects we possess.
my Resonance Project (2007‒), vocal performances stimulate the natural harmonics of built structures, creating a disarmingly visceral relationship between the audience and interior space. My sculptural practice dissects the material world and the traces we leave on it by slicing and reassembling common objects to create new meanings and forms.
Oliver Beer's work will be showcased in a solo exhibition at Almine Rech in New York, scheduled to open in March 2024. Before this, his work was notably presented at Met Breuer and MoMA PS1, New York; London Mithraeum Bloomberg SPACE, London; Centre Pompidou, Opéra Garnier, Fondation Louis Vuitton, Palais de Tokyo, Musée d'Art Moderne and Château de Versailles, Paris; Musée d'Art Contemporain, Lyon; Queensland Gallery of Modern Art, Australia; Ikon Gallery, Birmingham; WIELS, Brussels and the Sydney, Istanbul and Venice biennales. Beer was part of the British Art Show 9 and has also held residencies at Palais de Tokyo, Watermill Centre, Sydney Opera House and Fondation Hermès. He studied musical composition at the Academy of Contemporary Music, London; visual art at the University of Oxford; and theory of cinema at the Sorbonne, Paris.
I will conduct fieldwork in New York City with local musicians and communities to discover the ways in which the acoustic resonance of the spaces within the city can be a connecting force between musical traditions and cultures. I will identify acoustically resonance public and private spaces that have musical or cultural significance for New Yorkers, become sites for workshops and vocal performances. There will be audio and visual documentation as well as an 'acoustic map' of New York. This will bring together a unique acoustic vision of the city as heard through the various musical traditions and diasporas that encompass it.
The songs that we carry with us are like vessels for our cultures and our emotions, our musical DNA. The meetings, workshops and performances organized throughout this project will take as their starting point the 'musical inheritance' of New York singers from different origins and backgrounds. I'll compose a harmonious polyphony with the songs that comprise their earliest musical memories. The result will be a musical and acoustic portrait of the city, its urban landscape and its cultural fabric.
A key characteristic of The Resonance Project is that it works with acoustic resonance to connect musicians from diverse backgrounds with each other, and with the natural world, in captivating live and filmed performances. It creates common ground where musicians can meet. New York City has one of the most diverse and culturally rich musical scenes in the world, constantly in evolution and flux. This musical scene is tightly bound up with the history, geography and urbanism of the city, which is in constant evolution thanks to its diverse communities and spaces for music making. New York City is also built on land where, prior to colonization and urban development, music has been made for centuries through the rich vocal traditions of the Lenape. Moreover, New York City is a place with an ever-growing need for conversations around reconciliation and healing. I hope that the process of sharing and exchange of the project will reflect that need for communication and mutual understanding and act as an amplifier for often unheard or underheard voices.

Musée d'art contemporain de Lyon – macLYON
Established in 1984 in a wing of the Palais Saint-Pierre, in 1995 the Musée d'art contemporain de Lyon moved to the site of the Cité internationale. Entrusted to the architect Renzo Piano, the 6,000m2 museum is spread over several floors and presents modular spaces that are perfectly adapted to the needs of the different artistic projects welcomed by the museum, as well as new forms of contemporary expression.
The macLYON focuses on current national and international art, in all its forms, offering exhibitions and a wide programme of transdisciplinary events.
Its collection includes over 1,600 works. A selection of these is shown in rotation at the macLYON as well as in several partner structures. Works of its collection are regularly loaned for exhibitions in France and all over the world.
It consists mainly of monumental works and ensembles of works, dating from the 1940s to the current day, created by artists from all over the world, the majority for exhibitions at the museum or for the Biennales d'art contemporain de Lyon whose artistic direction is assured by the director of the macLYON.

The Watermill Center is a laboratory for the arts and humanities providing a global community the time, space, and freedom to create and inspire.
Sign up to receive exclusive news and updates