Musician, Performer, Researcher, Dancer
February-March 2023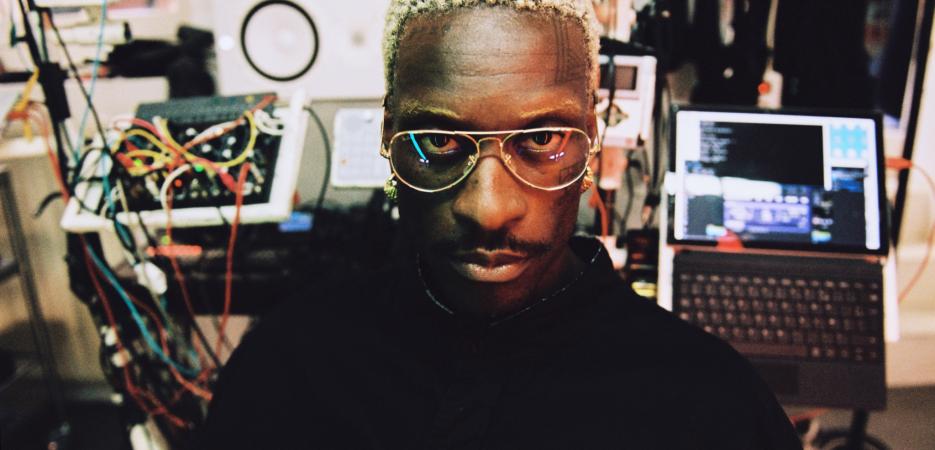 Music
New Media
Performing Arts
"My core aim will be to investigate how technology can augment the body of a dancer, and how it might allow for simultaneous performances in both virtual and physical spaces."
My name is NSDOS, aka Kirikoo Des. I'm Musician, Performer, Researcher and Dancer. My work has taken me around the world, for various projects in the UK, Italy, Japan, Alaska and Indonesia (a projected collaboration with a gamelan school was delayed by the coronavirus pandemic.) But it's not just about travel; movement, and the interactions between bodies and technology, have been a common thread since I started out as a hip-hop dancer on the streets of Paris. For my Intuition releases, I have captured data from natural movements in Alaska, and in the Clubbing Sequence project had music respond to the motions of dancers in an "augmented" club environment. I am also an inveterate hacker and have performed on stage with a customized tattoo gun, triggering sounds as I leave fresh marks on my arms. That wasn't so much about the act of tattooing but about electronic musicians. At what point does he engage his body, especially when there are interfaces, keyboards and knobs? The body touches things but isn't affected. I wanted to see at what point I'm affected by my own performance, and what remains of it. I still bear the physical signs of this performance. My most recent album Micro Club, meanwhile, was an exploration of the body within the sometimes extremely restrictive context of lockdown, with movement – and especially dancing – reduced to a bare minimum. 
NSDOS, aka Kirikoo Des, is a French multidisciplinary artist born in 1984 in Paris. Following studies at the International Dance Academy (Paris), he sought to create sounds on which to pose his movements and ultimately imagine a new sound order, an alternative approach to music – by abstraction. Sometimes called the "hacker of techno" by the French press, he distorts technological tools, creating the link between machines and matter. He collects living data, using sensors on his dancing body, interactive devices or creative coding programs, and injects them into the rectilinear skeleton of techno to make an organic matrix. He invites the public to push back with him the limits of the body, objects and sounds. In constant research of a new medium to develop his art, he engages his audience through performances, workshops and masterclasses around the globe in contemporary art museums or digital art events such as Mutek Mexico, Montreal & Tokyo, the BIAN of Montreal, the Gwangju Biennale in South Korea or the Triennale of Milano.  
In my work, I explore the relationship between the physical and the virtual, examining the technologies that enable such connections. For instance, I have been collaborating with the technological innovation institute, MATRICE, to consider the possibility of a post-Internet dance fueled by a decentralized database of movements. 
For my research and creation project at Villa Albertine, my core aim will be to investigate how technology can augment the body of a dancer, and how it might allow for simultaneous performances in both virtual and physical spaces. If we create a database of captured, automatically looping movements, at which point can the dancer's body be omitted from the equation? Conversely, how might the dancer's physical form re-embody such a profoundly inert database? And, to address a major theme of our era, can technology exist without us? Conversely, how can we appropriate it and give it form once more? In asking this question through the lens of my proposed project and applying it to the realm of dance, I seek to unravel a research problem that has spread across the United States since the 1960s, namely, technological augmentation and its underlying ethics. Embedded in this American polemic, my work studies the possibility of creating a bodiless dance through the compilation of captured movements, and of "rehumanizing" data into movements that augment the dancer's choreographic palette. I plan to set up a network of decentralized sensors to record the movements of thousands of individuals, which will then be made available to my own body. 
In New Orleans, I will work on capturing and duplicating gestures to build a database, which I will then use to create dance performances. My project is called S.E.L.M. (Send Everyday Life Movement). 
Why travel to the United States? Because of technology! It was here that people started reflecting on dematerialization, as embodied most prominently by the Internet. I want to carry on this story of American engineers and scientists, but also highlight France's part in the Internet's origin story, and remember the warnings from the hippie movement about technological misuse, all with a view to strengthening ties between France and the United States. 
The issue of data rehumanization also carries a political dimension. Our societies are divided. With MATRICE's François-Xavier Petit, we investigate the role that technology played in this split. How much do the American and French middle classes feel that their lives are dispossessed by encroaching technical systems that have advanced beyond all comprehension? I will be taking this investigation to post-Trump America, a place of technological, economic, and cognitive acceleration within a society built on a computer mainframe. In my efforts to rehumanize data by giving it a new body through dance movements, I will necessarily reflect on technological accessibility, understanding, and, fundamentally, appropriation. The project involves an ethical reorientation of technology, which must now understand itself as a genuine social phenomenon. With this in mind, my project is supported by the ETHICS lab at the Catholic University in Lille and the Biennale of potential futures.  
The incredibly dynamic scene of New Orleans has produced a firmly rooted, popular dance culture. I have met a number of inspiring artists at the Chaos Computer Club Congress. For this project, I would like specifically to contact the Social Aid and Pleasure Clubs (SA&PCs), interact with renowned dancers, and meet with university researchers from the Louisiana State University College of Art and Design, and Avatar initiative. My goal: to test their palate for dance and live-coding performances.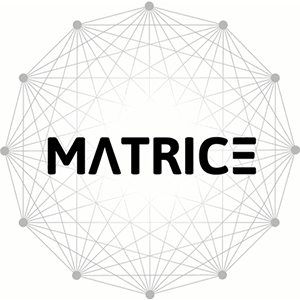 Matrice is a technological and social innovation institute founded in 2016. At the same time a training organization, incubator, research center, innovation laboratory and place of artistic creation, Matrice breaks free from the classic dividing lines for assemblers, in the same community, students, entrepreneurs, researchers and artists, beyond disciplinary anchors.
Sign up to receive exclusive news and updates