Pluridisciplinary Artist
January-February 2023
"I investigate the physical and mental impacts of trauma caused by colonial or oppressive systems. … I conceive of my plastic and visual works as sluice gates, or decompression chambers, that allow bodies to become restored, awoken, and healed."
In my artistic practice, I use sculpture, drawings and performances, along with still or moving images. I have lived in many countries throughout my career, on the African continent and around the Indian Ocean, and my experience of these places has informed my reflections, which are driven primarily by language, history, spirituality, visibility, and the environment. In particular, I investigate the physical and mental impacts of trauma caused by colonial or oppressive systems. From mental illnesses to states of vulnerability, our fluctuating bodies trigger great suffering in our societies. Because I was raised in a medical background, I am well familiar with such states. I conceive of my plastic and visual works as sluice gates, or decompression chambers, that allow bodies to become restored, awoken, and healed. I also incorporate performance elements, hoping to build new narratives that I believe can offer us glimmers of joy. 
The multidisciplinary artist Myriam Mihindou was born in 1964 in Libreville, into a French-Gabonese dual culture. In her work, she is interested in "bruises of the soul" and the ways in which we absorb the places where we live. Her commitment to environmentalism and feminism has brought an unmistakable political dimension into her current production.  
An Aware/Nouveau regard Prize laureate in 2022, she is represented by the Maia Muller Gallery in Paris. Her work has been shown at several solo exhibitions, in France and abroad, and numerous group exhibitions, including those at the Smithsonian National Museum of African Art in Washington, DC, in 2014, the MAC/VAL in Vitry-sur-Seine, and the CAPC in Bordeaux, in 2021.  
Her more recent performances have been showcased at the Palazzo Rossini at the Venice Biennale (2017), the Centre Pompidou (2019), the Museum of Modern and Contemporary Art in Strasbourg (2019), the Museum of Modern and Contemporary Art in Saint-Étienne (2019), CNAP/AWARE's La Vie Bonne (2020), and the CAPC in Bordeaux (2021).  
For this primarily photography-based residency, my goal will be to undertake investigations, encounters, and musings on free will. My research project draws from the approach launched in 2007 at the Women's Building, one of the most important community centers for women in San Francisco. I want to explore the notion of the "directed body," whose status is determined by to political, economic, or scientific ambitions.  
To transmit is to become one with the world through the flesh of emotions and realities. Only women are capable of managing their own reproductive health. But the economy is constantly inventing technology to control their wombs and treating them as livestock, disregarding the fact that they have a soul, professional obligations, that they are sensitive of their surroundings, and that they include their family in their fight.  
Between January 1 and March 15, 2022, 45 state legislatures passed 1,844 bills related to contraception and abortion. In light of this, I would like to meet the activists, legal experts, and women fighting these new anti-abortion laws. These restrictions and this control of women's bodies have become a situation of emergency within the current global economic order. 
My research will take place in New York City and the surrounding suburbs. I will start by gathering archive sources and taking notes (texts, drawings, photographs, audio recordings) with a view to developing a photography and performance project at a later date.  
I also intend to travel to a sperm bank, where I will examine the potential research avenues for creating the "dream baby," that is, one possessing traits predetermined by the parents. This research may also touch upon sanctuary states, which defend the right to abortive healthcare. 
Through my investigations in New York City, I hope to meet researchers specializing in in-vitro conception and individuals working at women's shelters, engaged legal experts, sociologists, and pro-choice activists, among others.  
My research and encounters will lay the foundations for future artworks, including a photography series, audio creations, performance-based works, drawings, installations, and so forth.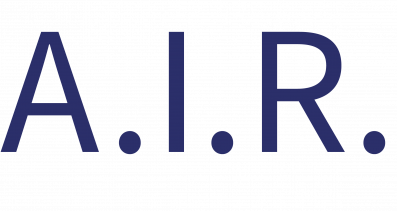 A.I.R. Gallery (Artists in Residence, Inc) is a feminist, not-for-profit, artist-run cooperative gallery for women and non-binary artists. Founded in 1972 by a group of twenty women artists, A.I.R. provides an alternative space for risk-taking by artists who exist on the margins of the contemporary art world and the art historical canon.

AWARE: Archives of Women Artists, Research and Exhibitions is a non-profit organisation, co-founded in 2014 by Camille Morineau, art historian and specialist in the history of women artists. To counter the underrepresentation of women in the art world, AWARE seeks to rebalance the presence of women artists by giving them more visibility through the publication of free resources. The bilingual French/English website provides more than 900 biographies for women artists from the 19th and 20th centuries as well as articles and interviews written by researchers and curators from around the world.
 
Sign up to receive exclusive news and updates