Architect
January - March 2023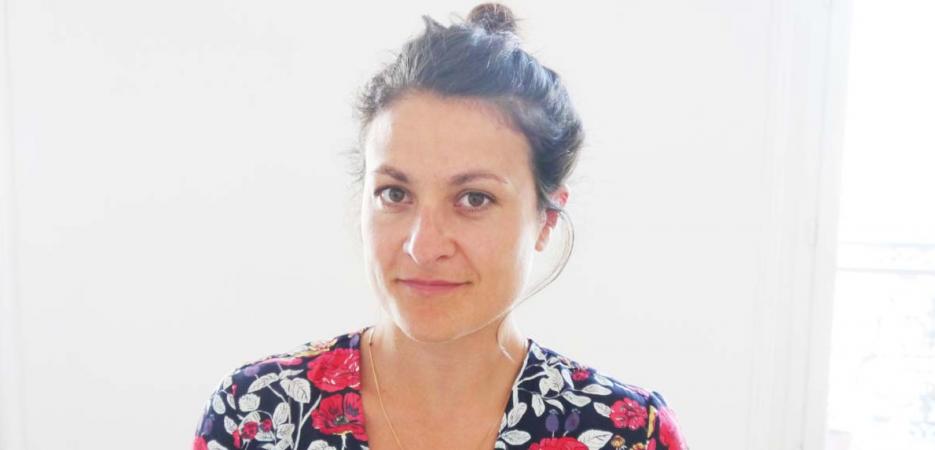 "In addition to addressing the problem of depleting resources, reuse is a sensible approach for limited, seemingly finite urban spaces that presents very appealing solutions in short-circuit urban logistics."
Since graduating from the École d'architecture de Paris Val-de-Seine in 2009 and training as a project manager at the École nationale supérieure d'architecture de Paris-La Villette in 2010, I have had the chance to explore the many facets of the architectural profession at various agencies, including Beckmann N'Thépée for the 2008 Venice Biennale and Atelier 234, as a volunteer for Shelter Associates, and as an independent architect.
After six years following a "conventional" approach to architecture in which I saw no future for myself, I became acquainted with the Encore Heureux agency, and worked with them on a variety of projects, including the Circular Pavilion for COP21. It was then that I saw the clear potential of reusing building materials in architecture.
In 2016, I joined the team at Bellastock following the second round of a call for proposals regarding waste reduction in the construction industry, which was launched by the French Environment and Energy Management Agency (ADEME) and entitled REPAR #2 – Reuse as a Bridge between Architecture and Industry (2014–18). Bellastock won this call for proposals alongside its partner, the Scientific and Technical Center for Building (CSTB). I soon became keen to conduct empirical research, and to set up new practices in the construction sector that would incorporate the human and material resources of different jurisdictions.
In 2019, Bellastock gained the status of cooperative, and I took on my current role there as co-director and technical director for reuse of materials and jurisdictional circularity.
After getting her degree in architecture in 2019 and spending the next six years working for various agencies, Mathilde Billet joined Bellastock in 2016, broadening her scope of study and projects around contemporary challenges for the circular economy applied to the reuse of building materials, while helping promote such practices among a wide spectrum of individuals and organizations (students, professionals, institutions, inhabitants, etc.). In 2020, Bellastock was awarded the Jeunes Urbanisme Prize and named in Trait magazine's "Top 100 Influential Urban Planners" ("100 qui font la ville"). 
The aim of my project is to explore building material reuse practices in the Portland architecture sector that concern both public (urban spaces, facilities, housing, etc.) and private (businesses, housing, etc.) procurements. I will offer my expertise with a view to linking our practices in France with those used in Portland. I hope to exchange with people in the field and inspire pioneering actions to continue developing new "ways of doing things" in France and across Europe, both through my everyday work and through sharing the results of this residency project. 
I will conduct a series of interviews and visits in order to better understand the working methods and motivations of the recognized trailblazers in this subject, including political figures, architects, suppliers of reusable materials, deconstruction or construction companies, and general contractors. Their carbon footprint, waste reduction principles, and social impact will be some of the key focuses of my research. The range of subjects covered will grow with each opportunity on the residency, spanning everything from public policy and current regulations to reuse promotion schemes, and voluntary approaches that are creating new models and local economies. 
This period of exchange will also be a chance to hear more general views from experts. For instance, what are the barriers and drivers, both locally and in the United States at large, towards reusing materials in the construction sector? What is the relationship between the reuse and recycling sectors? Is it possible to incorporate reuse as part of a social integration approach, as has been the case in France? How do local entities address the subject of resulting job creation? How will reuse continue to be a part of their practices in the future? 
Portland stands among the most advanced cities in the United States for the reuse of building materials. It is home to numerous suppliers of reusable materials, many architectural and urban planning projects that incorporate these innovative materials, and a strong tradition of deconstruction. 
For decades, this "extraordinary" city has been guided by a concern for the environment and by its carbon footprint. In fact, as early as the 1970s, local authorities decided to reduce the city's growth so as not to encroach on green spaces. 
In 1995, Portland started regulating the recovery of materials from deconstruction, and the State of Oregon set a goal for 45% recovery of solid waste by 2005, and 50% by 2009. On July 6, 2016, the City Council introduced an order demanding the full deconstruction—as opposed to mechanical demolition—of the majority of building projects requiring a demolition permit. Met with unanimous approval by the Council, this order turned Portland into the first city in the country to guarantee that valuable materials be salvaged for reuse rather than discarded as waste. 
Beyond reusing materials, this pioneering city benefits from a creative outlook in a wealth of fields. It will be interesting to study and align these values with those of people working in the reuse sector, as well as local residents and political figures. 

Odéys is a sustainable construction network in Nouvelle-Aquitaine. By connecting construction professionals, we lead them through durability challenges, promote innovation as well as support ambitious projects.
Sign up to receive exclusive news and updates