Museum Director, Curator
Spring and Fall 2023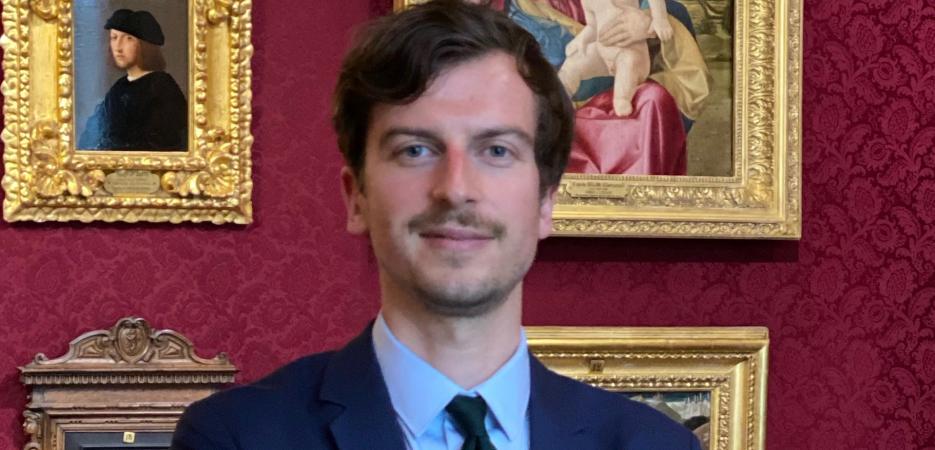 Atlanta
Boston
New Orleans
New York
"How can homes built centuries ago still resonate with us in the modern day? Witnesses to complex histories and all-but-faded societies, they have nevertheless retained some links, however tenuous, with our current preoccupations and history."
Eager to democratize and demystify the wonders left to us across the centuries, I strive to preserve monuments and works from the past so that they can be discovered and appreciated by visitors of the present. After studying history and art history at the École nationale des chartes and the Université de Picardie Jules Verne, I became a heritage officer as a way to turn my aspirations into a profession. 
A lot of the tools required to appreciate and interpret a monument or work of art are not readily available to many of us today. By helping protect and promote these works, my aim is to enable a large, wide array of visitors to go back in time, where they can get closer to our shared roots and humanist beauty.
My career has taught me myriad ways to protect and display monuments, their decor, and artworks. I have had the chance to contribute to major restoration projects at the Condé Museum, of which I am now director, of the Château de Chantilly, to organize key exhibitions devoted to some of the greatest artists in art history (Leonardo da Vinci, Raphael, Dürer), teach others, and develop art tools of interpretation and appreciation for all audiences. 
From my previous functions at the French Ministry of Culture to my current role, I have been specifically reflecting and working on ways to modernize our approach towards French châteaux, and historic residences in general. I would like to bring my research in this area up against the landscape and historic residences of the United States, delving into conflicting pasts just like those of our châteaux. I am convinced that, whether in France or the United States, many issues of today also reside in the dwellings of yesteryears.
Alum of the École nationale des chartes and the Institut national du patrimoine, Mathieu Deldicque holds a PhD in art history. He now works as a heritage officer and is the current director of the Condé Museum of the Château de Chantilly. Prior to this, he worked at the French Ministry of Culture from 2013 to 2015 as the heritage officer in charge of national châteaux-museums. Since his arrival in Chantilly, in 2015, he has curated numerous exhibitions on the Renaissance and the decorative arts. Dedicated to upholding heritage, he helps restore artworks and decor while making them accessible to everyone. 
How can homes built centuries ago still resonate with us in the modern day? Witnesses to complex histories, seemingly forgotten customs, and all-but-faded societies, they have nevertheless retained some links, however tenuous, with our current preoccupations and history. In this era of immediacy, immateriality, doubts, and reassessments, access to these monuments may be more necessary than ever before. But we must rethink the approaches and discussions that we bring to them. 
The purpose of this residency is for me to shift the inherently Eurocentric view that I bring to the historic site restoration (my everyday job) in an effort to comprehend the faraway lands of the East Coast and their tumultuous, diverse history. 
In the north, whether in Boston, Newport or along the Hudson River, the American Gilded Age once saw the emergence of considerable fortunes that translated new power into stone. Most of its resulting abodes are now nothing more than an echo of bygone grandeur. However, television series on digital streaming platforms have placed them back in the spotlight, starting a new area in building restoration that I intend to explore. In the south, meanwhile, from Charleston to New Orleans, I will attempt to unravel a rather longer, more painful history. By researching the reclamation of former plantations and residences of the former slave-owning elite, I will study contrasting memories, and the way site tours can, and must, incorporate a more nuanced discourse.  
A core part of my project will involve meeting with the curators, directors, and managers of these sites, as well as researchers interested in the issues that they raise. Through investigation and comparison, along with sharing of experiences, best practices, and original initiatives, I will enhance my personal professional practice and hopefully reap the benefits for all at large.  
My residency will take the form of a geographical, temporal, and thematic diptych. Various histories are woven into the fabric of these residences, all along the American East Coast. It is these histories that will allow me to develop a new range of discourses on the topic, as well as restoration methods. 
The first part of my journey will be spent in South Carolina and in Louisiana, around Charleston and New Orleans. Scarred by slavery and the Civil War, these states offers a wealth of heritage sites imbued with contrasting memories that have lasted through the centuries. The discourse surrounding the visitation and preservation of slave plantations (the Laura Plantation, the Whitney Plantation, etc.) will be a key component of this research trip in and around New Orleans. In Charleston, I will study the region's rich colonial and post-colonial past (the William Aiken House, the Nathaniel Russel House, but also Drayton Hall and the Biltmore Estate), through the lens of its most significant historic residences. 
The latter portion of my trip will take me to the northeastern coast, starting with Newport. Here, Gilded Age tycoons once competed with each other in architectural boldness, recording their incomparable wealth in stone. Following this unique concentrate in Newport (The Breakers, The Elms, Marble House, Château-sur-Mer), I will travel down the Hudson Valley. In this area, not far from New York city, the annals have left behind numerous mansions that mark out the history of the region and its residents.  
These vastly different areas of study contain contrasting histories that attest to opposing, yet concurrent, sociologies. As I journey across them, I will seek to analyze and compare the various scientific projects undertaken, perspectives adopted, and contemporary outreach efforts imagined in each region.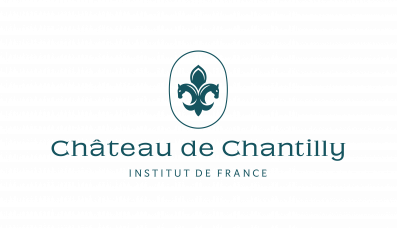 The Château de Chantilly (Domaine de Chantilly – Fondation d'Aumale) manages the precious heritage bequeathed by the Duke of Aumale to the Institut de France. This legacy includes the château itself, its collections brought together in the Condé museum, a uniquely rich library, a 115-hectare historical park, the largest princely stables in Europe as well as its outbuildings and forests.
Sign up to receive exclusive news and updates