Artist, Filmmaker
May 2023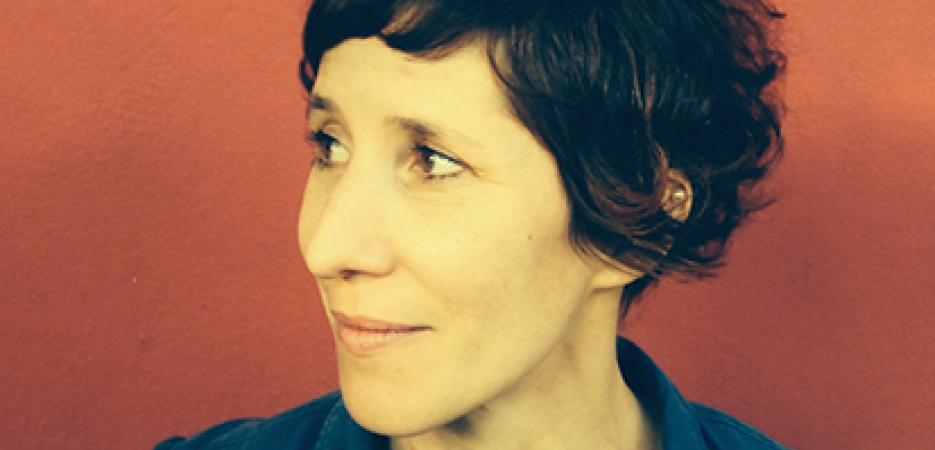 "The greatest encounters of my life have inspired my biopics of atypical artists. The result is always constructed through an experience of shared work with the person in question."
I am an artist and a filmmaker. I was born in France and I spent twenty-three years of my life in New York City, where I took my first steps in art. I started out in theatre, building sets for Richard Foreman before diving into underground cinema upon meeting the Kuchar Brothers. They taught me how to use my camera of choice, the 16-mm Bolex, and how to create the asynchronous, poetic soundtracks of my films. I have been making films ever since.
My films are portraits of extraordinary artists and free spirits from the underground world. Encounters, feelings of love, the creative process, a mix of artifice and documentary, myriad mediums, cross-dressing, and costuming are the things that best define my approach to a certain genre of cinema – independent, uncategorizable, and very New York.
In 2018, the MoMA organized a comprehensive retrospective of my work and now includes my films in its permanent collection. My last film, Felix in Wonderland, premiered at the Locarno Film Festival. In 2019, retrospectives of my films were shown at the Jeu de Paume in Paris, France, and the Film Library in Athens, Greece. I also showcase my other works (including drawings, monotype portraits, and installations) regularly at exhibitions, such as those that have been organized at the Ricard Foundation, the Mac Val, the Galerie du Cinéma, the Transpalette, the BBB, the Anne Barault Gallery (in France) and the Solar Gallery in Portugal. 
Marie Losier is a director whose films and videos have been showcased at multiple movie theaters, museums, galleries, and festivals, including Cannes, Berlin, Rotterdam, IDFA, Tribeca, CPH:DOX, Cinéma du Réel, Torino, and Locarno. She studied American literature at the University of Nanterre, and fine art in New York's Hunter College, before moving towards directing her brand of avant-garde, intimate, poetic, and whimsical biopics of filmmakers, musicians, and artists such as Alan Vega, the Kuchar brothers, Guy Maddin, Richard Foreman, Tony Conrad, Felix Kubin, and Genesis P-Orridge. Her next film, The Residents: Behind the Mask, will center on the legendary American music collective.  
Formed in 1969, The Residents is a collective of San Francisco-based artists who usually dress in tuxedos and wear an eyeball instead of their head. With a career spanning more than fifty years, they have crafted a truly unique universe represented in eighty albums and stage musicals. The band members have always stayed outside the mainstream, and especially outside the star system. No one knows how they are organized, how many there are of them, or where they live. They always appear masked.  
The greatest encounters of my life have inspired my biopics of atypical artists. The final result is always constructed through an experience of shared work with the person concerned. Each of my films depicts a bond of friendship and collaborative work with the characters that forms over time, sometimes spanning several years.  
The starting point for this project was the recent death of a member of The Residents, Hardy Fox, in 2018. Upon his death, the other members admitted that he had been part of the band, partially revealing their identity for the first time. Now aged between seventy and eighty, the band are setting off on their farewell European tour. The fictional element in my film begins here, following a ceremony to resurrect the deceased band members that sparks a fantastical voyage in the life of The Residents. 
This film project will be nurtured and inspired during my residency, drawing from the strange circumstances of the band members, between myths and reality, anonymity and daily life. The plot will include a mix of storytelling, documentary, installation, and creation. This will be a film of plural voices; of encounters between my camera, the band members, and other artists invited to collaborate with us. Each scene will be a tableau painted through digital or archive 16-mm footage, presenting the band members' real lives and those of the characters whom they have embodied throughout their career. 
All of my films were made in America, except one between Germany and Paris and one made in Portugal. I left New York for the first time in 2013 to continue a film on the performer Peaches in Berlin, thinking I would be back a year later. Yet life is surprising and it took me down another path. In Berlin, I met Felix Kubin, an incredible musician of MS20, an analogy electronic instrument. I started making a film on it and with Felix for the next five years. It brought me to stay in Berlin at first and then move to Paris where I now reside and work. Yet, my films and work continue to bring me back to the USA.
This project on The Residents takes place in San Francisco, a city I do not know. I do need to come film their daily lives, discover their large archives since the 1960's but also film the rehearsals and creative process. I need to meet their collaborators, friends and invent with them some of the more fictional scenes in San Francisco. Another part of the film must happen in New York as well, where The Residents often meet their collaborators and where I also have planned many collaborations for the film, and a main one with the artist Tony Oursler. We will create in his studio, with each their own eyeballs. New York City is my home, yet I need to be back there as an artist.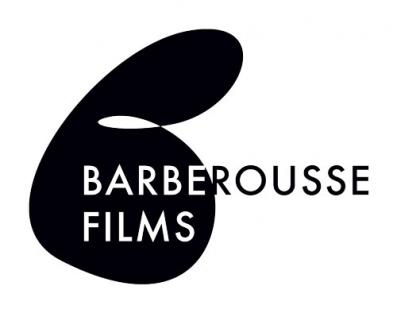 Founded in 2015, Barberousse Films is the reunion of three producers, Mathilde Delaunay, Enguerrand Déterville and François Martin Saint Léon.
Since its creation, Barberousse Films has produced some twenty short and feature films, including those by Pierre Léon, Pascale Bodet, Momoko Seto, Mihai Grecu, Pascal Cervo, Marie Losier, and Pierre Menahem, which have been awarded and selected at major festivals (Cannes, Locarno, FID Marseille, Tribeca, Rotterdam, Annecy…). In 2022, Nicolae, by Mihai Grecu, won the best short film award from the French Film Critics' Syndicate. Le Feu au Lac, by Pierre Menahem, was in official selection at the Cannes Film Festival 2022 and Castells by Blanca Camell Galí and Poitiers by Jérôme Reybaud in Pardi di domani – Locarno 2022.
Sign up to receive exclusive news and updates