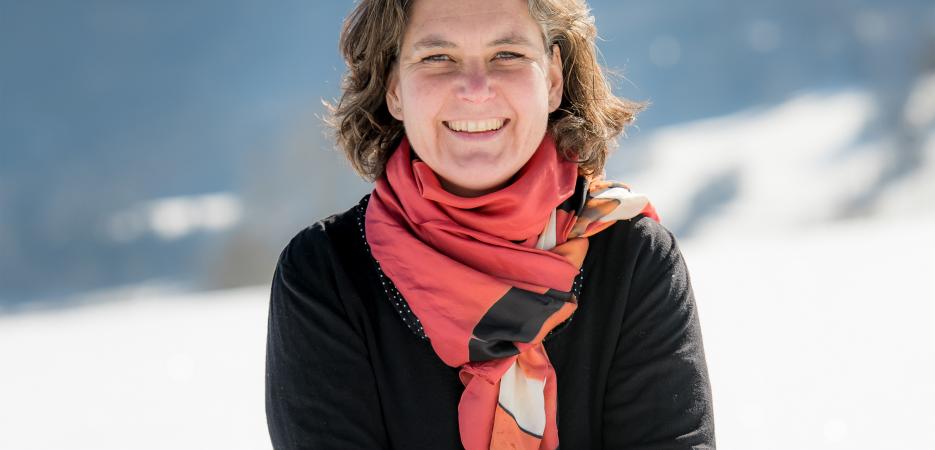 "How did the 'Old European' heritage of gilding on wood evolve in the bustling US cultural and artistic scene of the United States?"
My creativity as an artist and a craftswoman is born out of a thirty-five-year-strong career in gold leaf. It was in Florence, Italy, that I discovered the age-old techniques of gilders from bygone days. I spent a decade delving into old tomes and visiting historic workshops, all to learn this alchemy from the 13th century that started out with such natural materials as rabbit-skin glue, garlic, and ox gall. 
Back in Paris, as a gilding restorer certified by Musées de France, I spent hours poring over each square millimeter of a piece to answer one infinitely complex question: "By using this language of material, how can we construct the antiquity of tomorrow?" 
Backed by this expertise, I have created many bespoke contemporary spaces for interior decorators, major luxury brands, etc. 
I am also a passionate artist who paints with pigments and gold leaf, offering up my pieces as flickering alchemical mirrors that reflect the soul of the beholder. 
I feel inspired by gold when it manages to converse with other materials through subtle plays of shadow and light. Dramatic or discreet; opulent or poetic, these endlessly sparkling vibrations juggle with the many colors of their precious metal.  
Radiating at the core of this intercultural practice are universal values like the pursuit of beauty, a respect for ancient practices, and the bond between the heart and our most basic tool, the hand. Now, as I discover how people in the United States have appropriated gold leaf, I hope to shed light on this rich heritage belonging to all humankind.
After completing her education in Italy and in Paris, Manuela Paul-Cavallier developed her expertise in gilding restoration, using gold leaf in particular, before moving towards crafting custom creations for decorators and major luxury brands. In 2014, she was the first recipient of the Métiers d'art prize awarded by the Institut Français, with support from the Bettencourt Schueller Foundation, at Villa Kujoyama in Kyoto for her work around "the aestheticism of subtraction". She has also been awarded a Japanese RIMPA certification. In 2017, Yves Saint Laurent Beauty called upon Manuela to create a numbered limited edition of the brand's Opium fragrance bottle. In 2018–19, she created a number of monumental works for the Hôtel-Dieu in Lyon. Her workshop is located on the shores of Lake Annecy.  
How did the "Old European" heritage of gilding on wood evolve in the bustling US cultural and artistic scene of the United States? Within the prolific profusion of American culture, what role has gold played in terms of symbolism, works by contemporary artists, and private and public interiors? 
I intend to meet a whole spectrum of individuals involved in gilding – artisans, interior designers, artists, galley owners, museum curators, restorers, designers, students, academics, etc. Exchanging with them around gilding techniques, the symbolism of gold, and regional particularities will present a wellspring of knowledge and understanding to enrich the dialog between our continents.  
My idea is to compare and contrast our expertise, art of creation, communication, marketing methods—such as preventative conservation—around the subject of gilding restoration. By transmitting, upholding, enriching, interacting, and sharing together, we will build and strengthen the knowledge in our chosen profession. I hope to explore all local opportunities for me to learn, teach, display works, give talks, lead workshops, etc. 
The goal of this residency is to create a form of synergy between my own workshop and those of professionals in the United States, with a view to:  
– forging collaborations, pursuing research, and bringing creative ideas to life; 
– sparking pragmatic, long-term exchanges that inspire future visits to France by American crafters, artists, and other professionals; 
– upholding this artistic tradition by holding regular sessions at US schools and universities, whereby I will present my gilding expertise and my international career; and 
– gathering any valuable ideas that may arise from these encounters and exchanges. 
Ever since moving back from Florence to Paris in 1998, I have always dreamt of travelling to the United States to restore European gilding works. As a young gilding restorer in Paris, I saw American collectors purchase a number of magnificent European gilded works. In Italy, I heard tales of entire collections making their way to the United States. What type of restoration and prevention techniques have been practiced for these collections?  
I want to meet restorers, curators at major museums in New York City and Los Angeles, private and public art collectors.  
What life does traditional gilding lead in the modern-day United States?  
I want to go to wherever there is gilding—whether such sites are privately or publicly owned—and meet anyone linked to artistic creation, or education… 
In New York City and in Los Angeles, I hope to visit schools and universities, meet interior designers, and discover the constant innovation in these cities brimming with creativity and decorative trends. Which gallery owners and artists will speak to me about the kitsch-yet-subtle world of contemporary art? How do people in the United States experience these glints of gold in their homes? Do they take the form of decorations, sculptures, paintings, or murals? Are there any differences in this phenomenon between the East and West Coasts? 
This project also maintains multiple links with my own work. I want to start conversations, train, share, study gilding techniques, feel, listen, teach, and create together, from idea and concept through to completion of a gold material; from design project to collaborative artistic creation. I want to teach, bear witness, be a conduit for savoir-faire and make contact with different institutions, universities, and schools… There are so many avenues! 
I will travel to the various places, whether public or private, linked to gold leaf and shimmers of light. 
Sign up to receive exclusive news and updates