Publisher, Curator
March - May 2024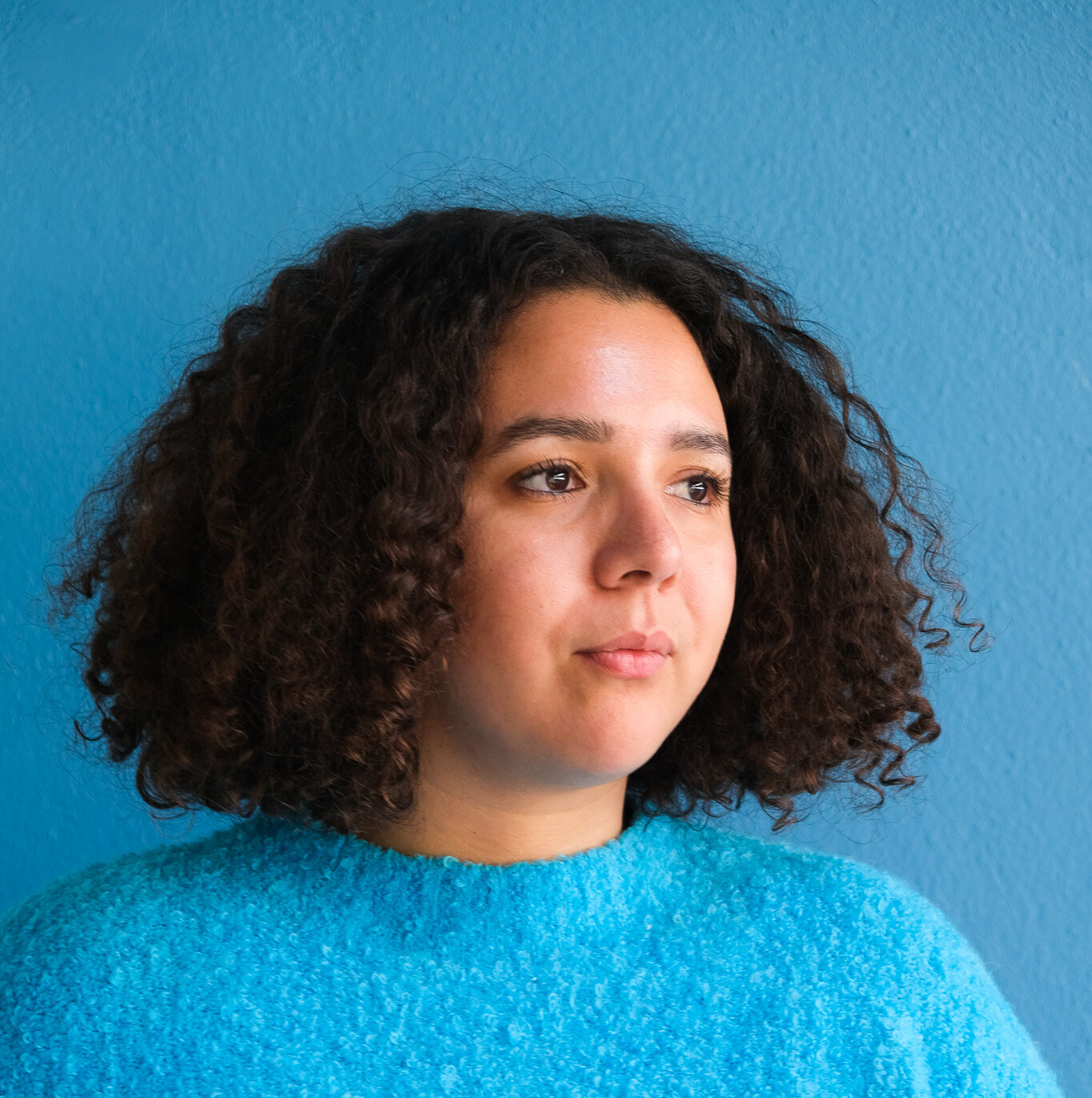 Atlanta
Los Angeles
New York
"This residency comes amid a censorship movement targeting libraries and schools across the US. How are authors and publishers reacting? How might this be influencing literary and publishing production in the US?"
As a publisher and curator, my work is rooted in the exploration and implementation of sociological research tools. My career has led me to view books as means of encountering and exchanging, whereby the various steps in the publishing process come to life and are made tangible for the public. I organize workshops, exhibitions, collective readings, writing residencies, reading rooms, and celebratory events to enrich the reflections sparked by each publishing project. 
In 2019, I launched a traveling workshop on surveying (arpentage in French), a collective reading method inspired by the labor union culture and popular education movements of the 1950s. The practice of surveying involves dissecting a book into several parts, with each participant then sharing their understanding with the rest of the group in order to engage with the book collectively. This approach challenges traditional education methods by allowing participants to shift the question of knowledge and test out the strength of their collective. These workshops fueled an interest in creating mutual learning spaces, inspiring me in 2020 to set up the publishing house and art platform known as Shed publishing.  
Marseille-based publisher and curator Lydia Amarouche is a sociology, anthropology, and history graduate of the École Normale Supérieure. She explores various archive documents to create publishing surveys that are either exhibited or performed. In 2019, she launched Corpus, a series of collective, open-access readings that dealt with colonial history, queer and feminist issues, the penitentiary system, education, and art. In 2020, she founded Shed publishing, a publishing and art platform that releases essays on social and political theory, and youth literature. Lydia also lectures at Aix-Marseille University. 
For Villa Albertine, I am embarking on a research project about practices of resistance in publishing and literature, focusing specifically on initiatives that harness books as a medium and tool of political and popular education. I hope to meet with people who run publishing houses, reading rooms, book clubs, independent libraries, cooperatives, or any other form of collective organization that plays a significant part in book distribution and the transmission of shared knowledge. 
As a publisher, I am especially drawn to approaches that shift conventional relationships between author, publisher, and reader, and I deem book projects to be collective experiences. Viewing alternative literary spaces as inexhaustible sources of inspiration, I intend to exchange ideas with literary, activist, and artistic communities. One of my aims will be to reflect on book club culture and the alternative forms of socializing that it fosters. These spaces of learning and play occupy a crucial role in the spread of knowledge and culture within minority communities. I intend to explore their history, their impact, and the forms that they are taking on in the current political context. 
This residency comes amid a censorship movement targeting libraries and schools across the US, with campaigns currently seeking to ban works addressing topics like racism and gender identity. How are libraries and schools dealing with these pressures, how are authors and publishers reacting to this censorship, and how might this be influencing literary and publishing production in the US? What role do alternative literary spaces have to play in all this? 
I want to reflect on these questions and contextualize them with French and European politics. 
My research project will take me to three US cities: Atlanta, New York, and Los Angeles. 
The starting point for my research in Atlanta will be the For Keeps Bookstore and reading room, founded by artist Rosa Duffy. This space specializing in classic and rare books is described by its founder as "an interactive art museum of black thought." I plan to meet members of the community that frequents and sustains this space, hoping to discover how it fosters intellectual and artistic exchanges and encounters. 
Next, I will explore the incredibly rich publishing landscape of New York with historic organizations like Printed Matter, Inc. I would like to share ideas and working methods by approaching local projects with similar interests to mine, all in an aim to understand how these practices can help shape collective knowledge and inform political discussion. 
Lastly, in Los Angeles, I will visit spaces such as the Radical Hood Library cooperative and the headquarters of No Name Bookclub, founded by the rapper No Name, as well as the Reparations Club and All Power Books. These sites are all spaces of community programming and mutual support. My goal here will be to meet the people involved in these initiatives to understand how they help encourage the spread of knowledge and sharing of ideas within communities.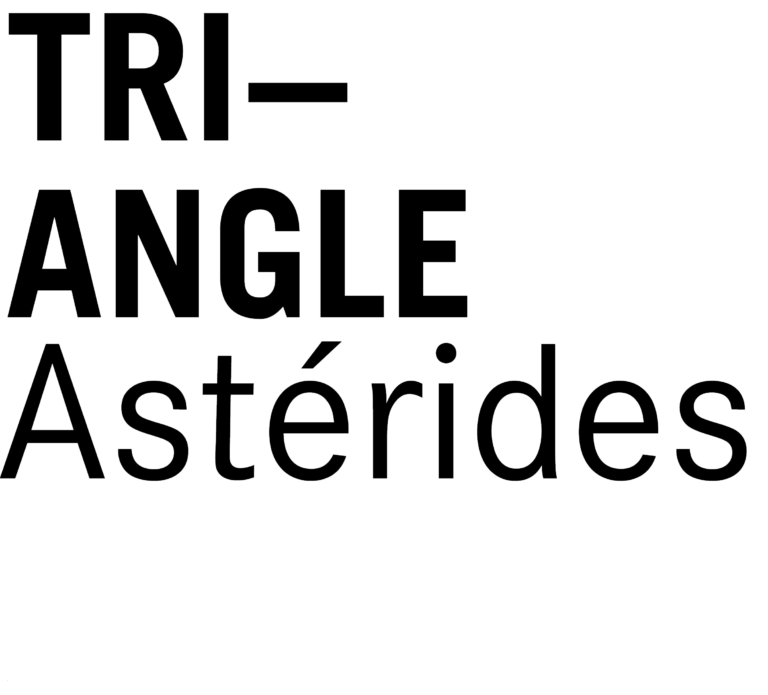 Triangle-Astérides is a center for contemporary art of national interest based in Marseilles at La Friche la Belle de Mai, a cultural cooperative located in a former tobacco factory, since 1994.
Triangle-Astérides articulates a rigorous program of exhibitions with research residencies for artists from international and French scenes outside Marseilles, Associate Artists from the local scene (complementarily with the Marseilles City Studios), to which are added events, editorial projects and a thorough outreach to all audiences.
Triangle-Astérides is part of international networks (notably the Triangle Network, which initiated the founding of Triangle-Astérides which remains a member while operating independently), as well as national and local networks (with the merger, in 2018, of Triangle France and Astérides). Connecting these different scales is at the heart of all its activities.
Mindful of each individual's needs, Triangle-Astérides ensures, to the best of its ability, the accessibility of all its programs for the audience as well as for the invited artists (the building is accessible to persons with a disability; and upon request tours can be offered in French Sign Language and through audio description).
Triangle-Astérides' communication elements are available in French and English (sometimes translated by professional translators, often translated into imperfect English by the team itself). Occasionally and upon request, our programs can also be translated into other languages.
Triangle-Astérides is a non-profit association supported by the Ministry of Culture – Drac Provence-Alpes-Côte-d'Azur, the City of Marseille, the South Region and the Bouches du Rhône Department. Its team is composed of four people; its board of five people including an artist.
Sign up to receive exclusive news and updates