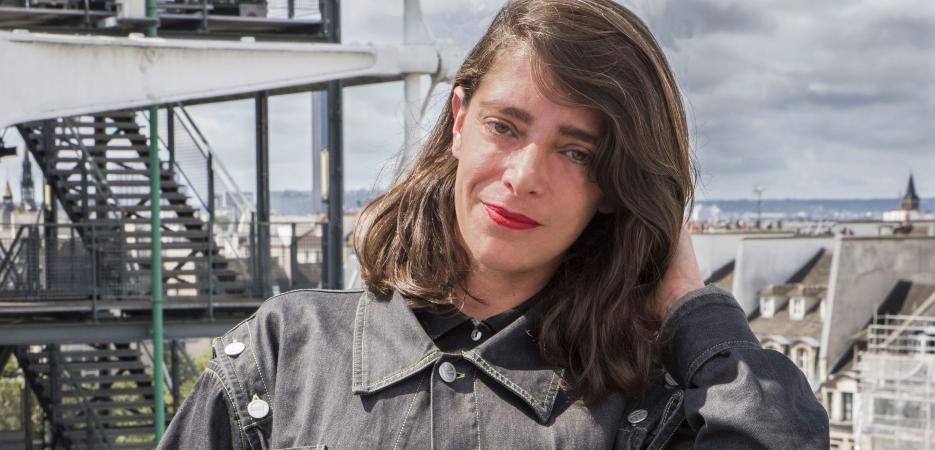 "I dance; I talk; I write; I teach; I make objects, furniture, video installations, and films; I publish feminist magazines. I do all of the above on my own, or with friends, students, or members of my family."
I dance; I talk; I write; I teach; I make objects, furniture, video installations, and films; I publish feminist magazines. I do all of the above on my own, or with friends, students, or members of my family. I have initiated a wide range of approaches—discursive, educational, contemplative, narrative, and fictional—in the works I have produced. My works are not based on a guiding principle and do not focus on a specific theme, but strive to incorporate social and political issues into esthetics and to make the contradictions of such a task tangible. In 2009, Valérie Chartrain, Dorothée Dupuis, and I co-founded the art and culture feminist journal Petunia. I am a professor at the Geneva University of Art and Design (HEAD), where I put together Enseigner comme des adolescents ("Teach Like Teenagers"), an evolving, changing group with which I have carried out several film projects, exhibitions, and seminars. I am also advocating for Wages for Wages Against, a campaign for the fair remuneration of artists in Switzerland, and I seek to make the art world less discriminatory and more representative. I live and work in Grenoble, where I launched Maladie d'amour, a social and emotional experiment that brings together, for one night only, a group of young people for projects, screenings, or conferences by my artist friends in Paris, Vienna, Geneva and elsewhere.
Lili Reynaud-Dewar produces protean works and strives to incorporate social and political issues into esthetics. She was awarded the Fondation d'entreprise Ricard Prize (2013) and the Marcel Duchamp Prize (2021). Her work has been shown at the Berlin Biennale (2008), Kunsthalle Basel (2010), the New Museum (2014), the Venice Biennale (2015), Melbourne's Muma Monash (2018), among others, and is part of many public and private collections, including those of K11 Hong Kong, Pinault, and Centre Pompidou.
My starting point for the Villa Albertine residency will be Gruppo Petrolio, a film lasting around fifteen hours (divided into several episodes) that shows several groups of young people working on actions against emblems of ecocide capitalism. Their inexperience and failures add comic relief to a film that is sometimes esoteric, even opaque. Under the influence of the mysterious Lili, the protagonists read Pier Paolo Pasolini's Petrolio, a posthumous novel made up of highly diverse fragments, ranging from fables to investigative journalism to erotic tales. In it, Pasolini tells the story of Carlo, an engineer in oil exploration, whose alter ego is an erotomaniac. The adventures of the engineer and his double are set against the backdrop of the thriving Italy of the 1960s and 1970s, filled with political tension, bombings, and subsequent changes, including changes to nature and landscapes. In this sense, Petrolio heralds today's struggles for the protection of our environment. Over the course of the narrative, the split persona Carlo turns into a woman, then back into a man, and goes on a voyage of self-discovery in a deadly contemporary world.
Following the two cities where the previous episodes were filmed—Grenoble, a small technology hub characterized by the cult of innovation and nuclear research, and Bergen, which is part of Norway's recent oil boom—I am choosing Houston, a city marked by the boom and decline of the oil industry, and its aspirations in our times of climate disruption. The project will include a reading of Pasolini's Petrolio and show how the themes from a book that was written in the 1970s are still relevant in Houston today. As part of the residency, I would like to film the final episode of the series there. That epilogue will follow the character of Lili as she speaks to the camera and soliloquizes about the state of the planet and our social and economic woes.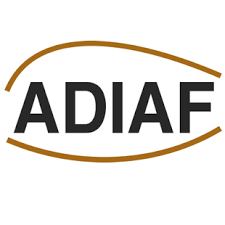 The Association for the International Diffusion of French Art brings together 300 collectors of modern art who are fully committed to the creativity quest. It was created in 1994 with the ambition to highlight the flourishing creativity of the French artistic scene and to promote the French art scene throughout the world. ADIAF has created in 2000 the Prix Marcel Duchamp which is awarded annually to one among four shortlisted artists either born or residing in France and working in the field of visual arts. Organized since its founding in partnership with the Centre Pompidou, this seminal art Prize is considered today one of the most relevant vectors of information on contemporary art in France. 

Europe's largest contemporary art centre, the Palais de Tokyo is home to an exceptional, multisensorial and boundary-defying experience of artistic creation that is infused with the questions that shape our contemporary world. The Palais de Tokyo serves as an engaged and accessible space of reflection, where dreams and imagination develop into curiosity and awareness, where contemplation and escapism stimulate creativity and knowledge, and where artistic inclusivity fuels a process of individual and collective transformation.
Sign up to receive exclusive news and updates