Illustrator, theater producer
February-April 2024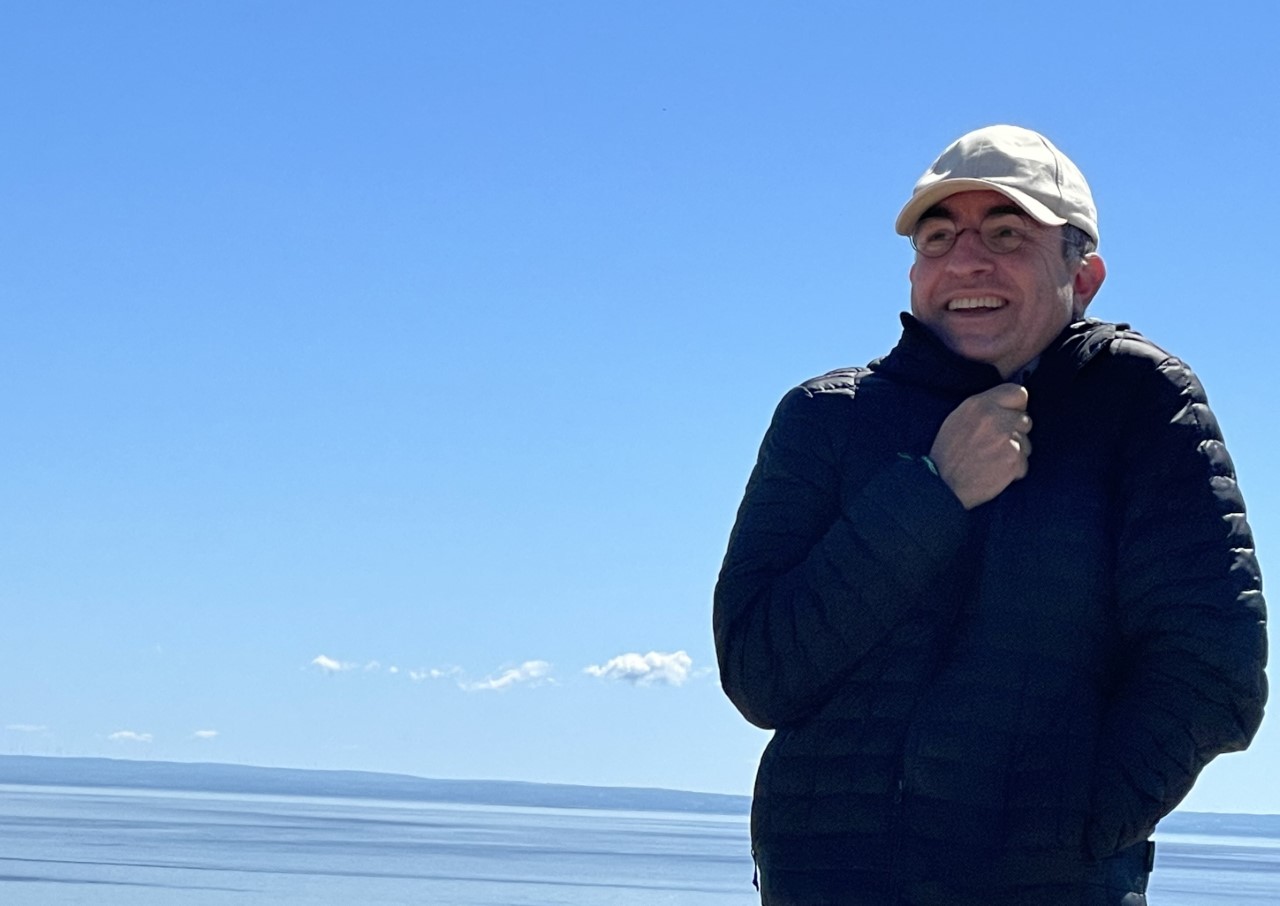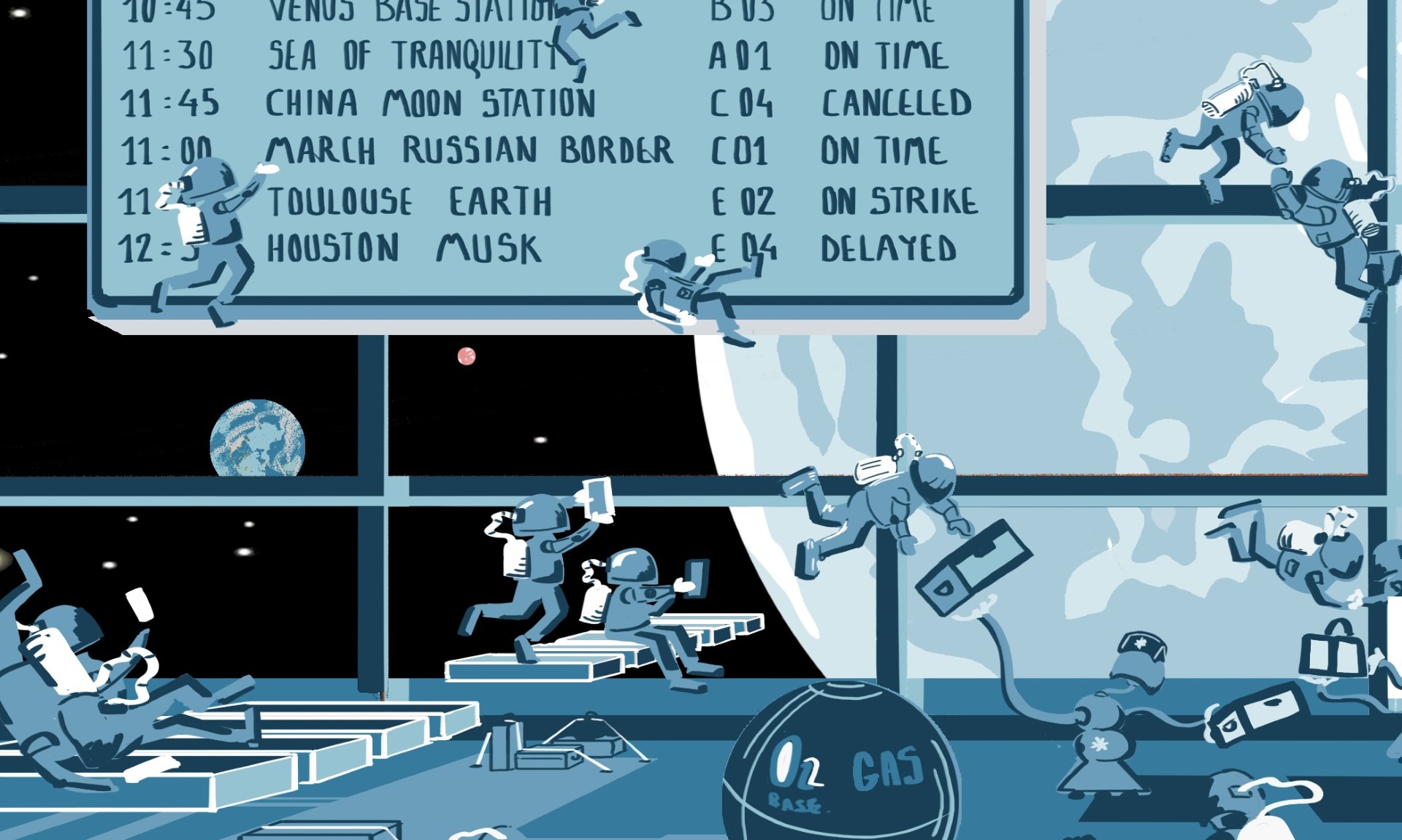 Comics
Performing Arts
Visual Arts
"I take my time to listen, to look. And then comes this moment when it becomes obvious. I know what to say. What to draw. The form, for its part, emerges from the meaning and from the way the story is to be told. But next comes that unpredictable energy."
When I was about 7 or 8, back then in the 1970's in Madrid where I spent my chilhood, I was a latchkey kid. I was fine about it. I proudly lived Calle San Nazario, on the fourth floor of a quiet, little apartment building, in an unassuming neighborhood.
As I fixed myself a snack, I would hear the upstairs neighbor's dog barking its sad, cooped-up lament. As for me—having no siblings, cousins, or friends nearby—after finishing my homework, I would be attracted by some unknown force into my unimpeded imagination, ensconced in a world where I would make my own action-filled, ever-shifting solo adventures. One day, I would be a horse in a hurdle race, sprinting around the apartment and leaping over furniture; the next, I was a mountaineer scaling a steep summit. I lived intensely and things always ended well. Specific characters would last for quite a while, sometimes several months, and then I would come up with new ones.
Since those days, I have tried my hand at practically every job that has come my way: engineer on dams and construction sites in Colombia and Nigeria; theater producer and actor in Avignon, Paris, Beijing, and Chicago; investment banker at Goldman Sachs, London; and caring father to a sizable family, to name but a few. Nowadays I draw, illustrate press articles, and write and produce comic books.
Karim Oyarzabal graduated from École Polytechnique—the most prestigious and selective French higher education institution in sciences—in the Class of 1986. Twenty years later, he joined the Cours Florent Drama School in Paris, then produced and performed in some fifteen plays. For Karim, the first step is that often-random encounter with a text, followed by a sense of urgency to convey it, and a near-compulsive desire to act and live it out. Such was the case for Pope John Paul II's The Jeweler's Shop, a play about romantic relationships. So it was, too, for Fabrice Roger-Lacan's Cravate Club—a play about friendship—as well as virtually all of his work. Karim now lives in Paris, where he draws and produces comic books. 
I take my time to listen, to look. And then invariably comes this moment when it becomes obvious. I know what to say. I know what to draw. The form, for its part, emerges from the meaning and from the way the story is to be told. But next comes that unpredictable, volatile energy.
Not long ago, NASA resurrected an ambitious plan to establish a human presence on the Moon. The program is named Artemis, after the Greek goddess of hunting and nature. This colossal project has an air of déjà vu about it, perhaps harking back to the expeditions toward the "Indies" by the armed ships of the Renaissance great powers like Spain and Portugal.
The stakes here are as excessive as they are childish, as futile as they are urgent. The mission offers endless subjects to explore, from "What does an astronaut dream about?" to "How many minutes does it take on the Moon for solar radiation to destroy our endocrine system?" or "Did you know that space is a haven of the low-tech movement?" and "When will the first space war take place, and for what reasons?"
For this new hubris that is Artemis, the United Sates is currently calling the shots, and bringing all North American and European industry along for the ride. A whole host of new private companies are capitalizing on this movement. A slew of engineers are working tirelessly to deliver on deadlines. Doctors, universities, and pundits of all stripes are weighing in on the scientific, economic, strategic, human, and ethical issues at play. Everyone seems to have their two cents to contribute.
I myself have started visiting production facilities here in Europe, meeting with aerospace engineers, scientists from European and French space agencies, and artists who have covered space-related topics, all the while devouring all kinds of literature on the subject. I am aware of the risk of losing my way in all this; nonetheless, I plow on and jot down my impressions.
My initial encounters have already given rise to a few sketches, all of which ask pertinent questions. And I am amassing notes for other illustrations, potential stories and topics, which I intend to unravel while on residency in Houston.
Houston was the obvious choice for this subject matter. Artemis is a United States-led program. Europe is implicated, due to strategic and diplomatic alliances. In Europe, the endeavor is spread out across the continent, but in the United States, it is concentrated in Houston.
The city is home to NASA, as well as divisions of major industrial groups involved in the Artemis program, such as Northrop Grumman, Lockheed Martin, Elon Musk's Space X, and Airbus.
In Houston, Rice University and its Rice Space Institute are a foremost authority on these topics.
All the players and specialists are drawn to Houston as though by a vortex. I am following suit.
Next stop: Houston, on my way to the Moon.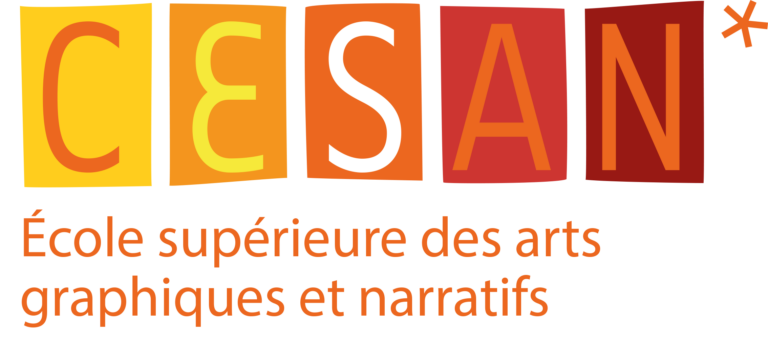 First school of comics and illustration in Paris, CESAN is an institution of higher education, training in the narrative arts, applied to the different sectors of publishing.
Each year, the school supports more than a hundred artist-authors in the development of their personal and embodied universe while transmitting to them the fundamentals, codes and tools necessary for the production of stories in images.

Dassault Systèmes provides business and people with 3DEXPERIENCE universes to imagine sustainable innovations capable of harmonizing product, nature and life.
Their aim is to build a new development model to address the major challenges facing the world today.

Our mission is to expand our understanding of the Universe and our presence within it through fundamental interdisciplinary research in space exploration and to train the next generation of leaders in space science, exploration and advocacy via integrated educational and outreach programs.
Sign up to receive exclusive news and updates