Designer
April - May 2024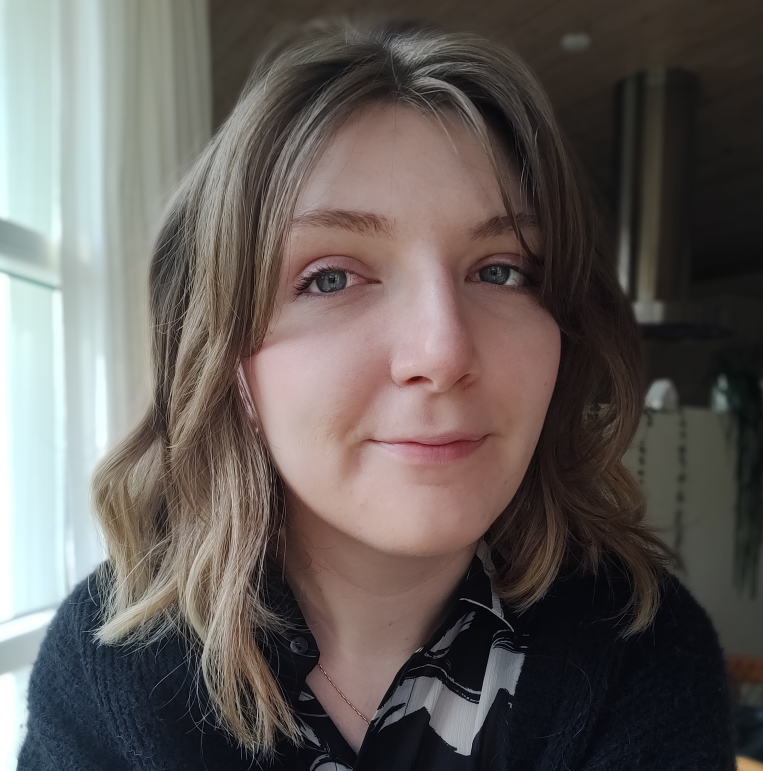 "Taking into account the sensory experience involved in the creative process of neurodivergent people, in particular, I hope to create inclusive, innovative teaching tools"
I'm a French designer based in Denmark. I specialize in inclusive, educational design by building teaching solutions that are adapted to the needs of learners and educators. My projects aim to promote accessibility, diversity, creativity, and collaboration in learning contexts.
My design approach sits at the boundary between products and services, and my hybrid background enables me to put ethnographic research into developing innovative solutions—which usually deal with different social contexts—while considering the more technical aspects of design.
I have worked as an independent designer for several clients. For instance, I created a teaching kit for Hachette Éducation to help raise awareness among young children around gender stereotypes. I am currently collaborating with the Artémisia organization to create different educational games subsidized by Fondation de France, which deal with gender inequality and aim to promote of inspiring, diverse female role models.
Passionate about inclusivity issues, especially for early learners, I strive to use my design practice as a tool to foster understanding, and to promote equality and diversity in education.
Juliane Morel (b. 1995 in Besançon) is a freelance designer. In 2019, she graduated with a double master's in design from ENSAD and the École d'Ingénieur Mines in Nancy. As part of her degree, she presented a prototype of her teaching kit, which earned the highest honors grade. Intrigued by her initiative, Hachette Éducation offered to publish her project under the title Aborder les stéréotypes de genre ("Addressing Gender Stereotypes") in 2022. Following this, Artémisia enlisted her help to create educational games supported by funding from Fondation de France. In 2023, the Design Makes Sense organization created a profile of Juliane, lauding her efforts to make teaching tools innovative and inclusive.
My various projects centering on gender issues, particularly in education, have drawn my attention to the need for a designer working on complex social topics to create genuine expertise around the subject.
On my residency at Villa Albertine, I intend to build a network centered on the sensory sensitivity of neurodivergent children (with ASD, ADHD, dyslexia, OCD, etc.). Since the 1940s, neuroscientists and psychologists have shown that many neurodivergent people have a different sensory experience of the world. Whether related to sight, hearing, smell, touch, taste, or depth perception, these individuals have a unique experience with the objects and spaces around them. Moreover, sensory experimentation through play is a key method in young children's learning, regardless of whether they are neurodivergent or neurotypical.
Taking into account the sensory experience involved in the creative process of neurodivergent people, in particular, I hope to create inclusive, innovative teaching tools. The aim of these will be to invite neurodivergent children to experiment with material and space in order to develop new ways of learning and playing that are adapted to their needs. Although initially designed to include neurodivergent children and their specific perceptions, this project will also invite all types of children to experiment with their environment, learn differently, and develop new ways of perceiving the world.
For several years, US experts have been adopting a new perspective on neurodivergence. After many rigorous studies, they concluded that the most successful educational programs are those that integrate neurodivergent children by embracing their differences. There is still a lot of work to be done, however. So, what better place to start than at the center of this progress? With care facilities, centers for psychiatric and neuroscientific research, and inclusion programs, New York is a region with a wealth of possibilities for researching, observing, engaging in lively discussion, and testing out prototypes in real-world circumstances.
This environment will allow me to build on the advances being made in the United States on the topic of neurodivergence. By using this opportunity to set up a Franco-American network around these themes, I will be able to develop innovative products in France in response to growing demand and interest. My goal is for a powerful dynamic to emerge from this network, combining research and observations—on the sensory sensitivity of neurodivergent children—with expertise focused on sensory design. These interactions will also facilitate my personal exploration into volumes, spaces, colors, lights, and materials.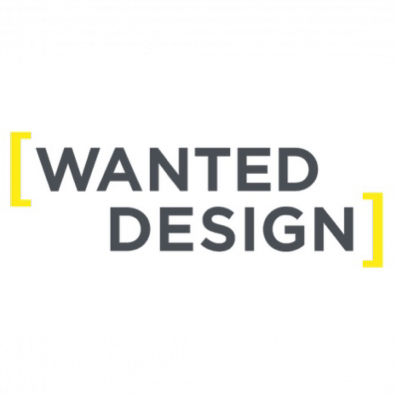 Créée en 2011, WantedDesign est une plateforme dédiée à la promotion du design et à l'encouragement de la communauté créative aux Etats-Unis et à l'internationale, à travers l'organisation d'évènements, de discussions et de partenariats. Elle organise chaque année le salon WantedDesign Manhattan, au cœur de la New York Design Week aux côtés de la foire ICFF.   WantedDesign est accueilli depuis 2014 par Industry City. Ils se sont associés pour lancer un nouveau programme de résidences de design au cœur de ce qui est devenu le hub de design le plus créatif, dynamique et diversifié de New York.  Avec les conseils de l'équipe de WantedDesign et la création d'un espace de travail sur le campus d'Industry City, le programme de résidences internationales Industry City + WantedDesign offre aux résidents internationaux une chance de s'immerger dans cette communauté créative pour construire leur réseau, s'inspirer de la ville de New York, et nourrir et préparer de nouveaux projets.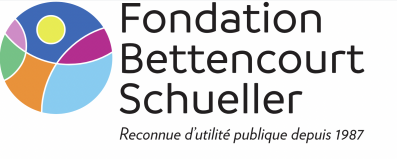 Fondation Bettencourt Schueller
La Fondation Bettencourt Schueller s'applique à incarner la volonté d'une famille, animée par l'esprit d'entreprendre et la conscience de son rôle social, de révéler les talents et de les aider à aller plus loin, dans trois domaines qui contribuent concrètement au bien commun : les sciences de la vie, les arts et la solidarité. À la fois fondation familiale et reconnue d'utilité publique depuis sa création, en 1987, la Fondation Bettencourt Schueller entend « donner des ailes aux talents » pour contribuer à la réussite et à l'influence de la France. Pour cela, elle recherche, choisit, soutient, accompagne et valorise des femmes et des hommes qui imaginent aujourd'hui le monde de demain, dans trois domaines qui contribuent concrètement au bien commun : les sciences de la vie, les arts et la solidarité. 
Sign up to receive exclusive news and updates