Illustrator, author, art director
June–September 2024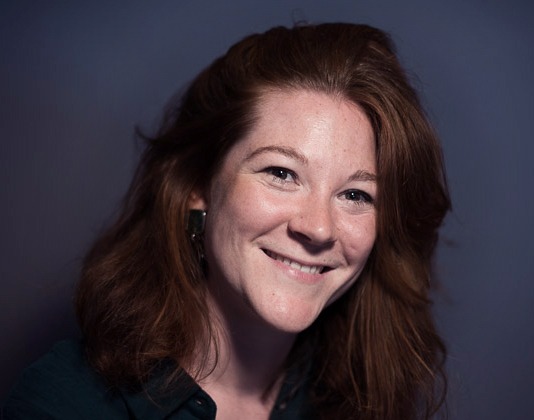 "By bike and train only—no cars or planes—and with my sketchbook in hand, I will complete a zero-carbon journey from Chicago to San Francisco to meet Americans and learn about their views on climate change."
I am an illustrator, screenwriter, and art director.
After studying communication, I initially went down the advertising agency route before realizing the toxic nature of that industry. So, I chose to follow the path of press and publishing. I then started out as a graphic designer, period during which I rediscovered how drawing could be a powerful, immediately impactful tool to inform people and shape politics. Later, I moved to the French publishing house Stock, where I made book covers and encountered some life-changing texts.
During lockdown, I acquired a taste for long bike rides while also becoming involved with people committed to life transitions and environmental initiatives. This led to further reflection on questions of decision-making, "radicality," belief…
Out of this came my desire to create an illustrated book exploring the ecological transition, and individual action as a driver for global change. To complete this task, I have decided quite literally to get moving, aiming to use movement as a concrete method of experimentation to broaden my thought process. I am convinced that encounters have the power to change us, sometimes more so than theoretical knowledge. Drawing is an excellent way to step back and observe, then transmit.
Julia Bourdet is a graduate of École Estienne. After a stint in advertising, where she quickly renounced the values of the profession, she began her career in print (Fluide Glacial) and publishing (Stock). In 2022, she published her first graphic novel, Le Bureau des jardins et des étangs, based on a book by novelist, screenwriter, and Académie Goncourt President Didier Decoin. The novel was selected for the Comic Book Prize awarded by Elle France readers. Julia also produces many book covers and illustrations.
In 2022, I saw a report about a woman who had stayed up a giant redwood tree for 738 days. She wanted to save the forest ­– and she succeeded. A question plagued me for days after that. When is the tipping point? At what point do we decide to climb up a tree and refuse to come down under any circumstances? How can we stay certain that our action will have an impact? Does being a woman change anything in this fight? If we commit ourselves physically to it, does this mean we are stronger? This line of questioning is my starting point.
By bike and train only—no cars or planes—and with my sketchbook in hand, I will complete a zero-carbon journey from Chicago to San Francisco to meet Americans and learn about their views on climate change. I hope to take a step back from my Parisian life, and try to encounter alternative ways of resisting and living.
I will hop on a train from New York to Chicago, then cycle from Chicago to San Francisco along the Amtrak railroad company's California Zephyr line, which spans seven states and 2,438 miles. I will take transport only to cross natural barriers like the Rocky Mountains and the desert regions, as the journey would be too physically demanding otherwise.
With my sketchbook in hand, I will encounter ecofeminist activists, collectives, scientists, institutions, and Americans from all walks of life. I want to ascertain who recognizes and who rebels against the situation, asking them about their vision for the future and what must be changed. My hope is to compile my own personal report on America in this era of climate change, when disasters are already being felt across the country.
I would like to build a poetic, informative graphic novel out of this – a sort of sketched research project that might give a glimpse into what Uncle Sam thinks of the radical U-turn that we must now make.
This adventure is first and foremost a counter-narrative.
The journey from East to West is framed as a founding myth steeped in masculinity, but I want to offer the alternative of a crossing rather than a conquest.
For me, the USA brings together all the contradictions that we must contend with. There, daily realities coexist as polar opposites: extreme wealth confronts great hardship, gigantic cities eat away at nature, young people demand prompt action in the face of slow-moving institutions. For many, American society has become the epitome of our dissonant global system of overexploitation. The dream is dead, but it hurtles on regardless. I would like to use this terrain of exploration as a satirical object of study.
After arriving in New York, I will feel the contrasts of this city . Next, on a train to Chicago, I will be able to start settling into my new pace of life. Once I arrive in Chicago, the "greenest" city in the US, I will meet with activists and institutions that are transforming the city. On my way to San Francisco, I will visit Illinois, Iowa, Nebraska, Colorado, Utah, Nevada, and California, sketching the nation's wide-open spaces and interviewing their inhabitants and protectors. Finally, in San Francisco, I hope to meet wiccan communities, comparing their perspectives with views held by the staunch defenders of tech as a solution to the environmental crisis.
Stock est une maison d'édition française, filiale de Hachette Livre. Depuis le milieu du XXe siècle, Stock se spécialise dans la littérature étrangère et la non-fiction.
Sign up to receive exclusive news and updates