Organisation Development Consultant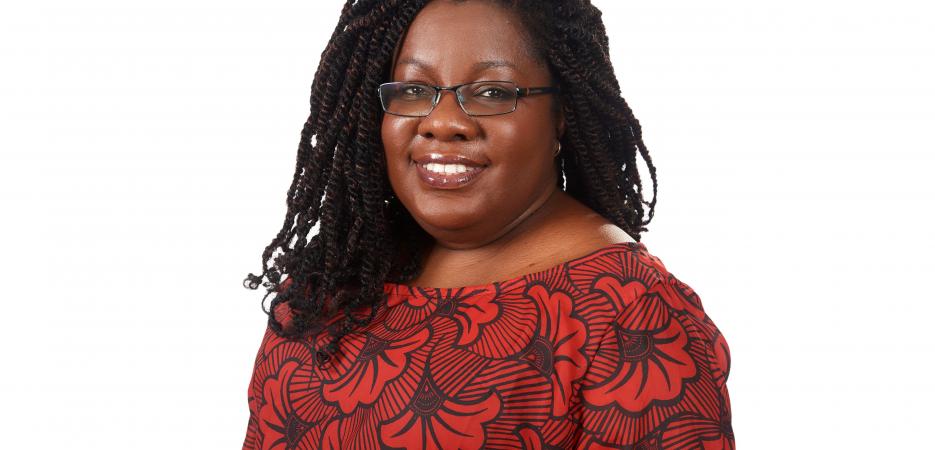 New York
San Francisco
Washington, DC
"Alongside deficits in key infrastructure requirements like electricity and connectivity, aspiring African XR creators must also contend with a lack of direct access to XR hardware, further compounded by the critical state of XR funding on the continent."
I am a Business Psychologist and Technology Evangelist, based in Nigeria. I have spent my life on journeys, at first because I grew up as a diplomat's daughter, and now as I pursue different missions. These journeys informed more than two decades of work in sectors as varied as aviation, academia, and the armed forces. I spent much of that working life focused on centering people in organizations, and then, in this last decade, on people's engagement with, and development of technologies. The last 6 years have been specifically focused on supporting the development of the African XR* ecosystem from the ground up with Imisi 3D. It has become increasingly evident that there must be corresponding top-down support, and that this must include policy positions that create and sustain an enabling environment for XR in Africa. This residency is the perfect opportunity for me to take a step back from that on the ground work, and do the research and networking to engage the relevant stakeholders for the evolution of this ecosystem work. Where might I spend time connecting with stakeholders in Big Tech, government, and international organizations? Digging deeper into the issues that inform policy positions for immersive technologies? The US locations provide the perfect opportunity for access.
In 2016, Judith Okonkwo founded Imisi 3D, an XR lab in Lagos focused on building the African ecosystem for extended reality technologies (AR/VR/MR), and connecting XR communities across the continent. In 2017, she set up AR/VR Africa which holds large XR events on the continent, such as the 2020 AR/VR Africa hackathon, which had participants from 28 African countries.
Judith is also the creator of the Oriki Coaching Model™ and a co-founder of We Will Lead Africa. She is a Fellow of the Royal Society of Arts and is a Member of the World Economic Forum's Global Future Council for Virtual and Augmented Reality.
*XR – extended reality; the umbrella term for augmented, virtual and mixed reality.
I would like to explore the development of an African immersive technology strategic agenda that fosters the growth and the development of the African XR ecosystem, while providing opportunities for partnerships and knowledge sharing with other global XR ecosystems. It is my belief that this will be a key accelerator in driving adoption and adaptation of XR in Africa. Even more critically, it positions the continent to reap the economic benefits (and subsequent socio-economic impact) from these technologies.
This need is set against the current reality of the many challenges that exist for any who would like to engage with the XR technologies on the African continent. Alongside deficits in key infrastructure requirements like electricity and connectivity, aspiring African XR creators must also contend with a lack of direct access to XR hardware, further compounded by the critical state of XR funding on the continent.
To explore this, I intend to engage with three groups of extended reality technology stakeholders in the US – mostly  Big Tech and international organizations. At the end of the residency, I would have engaged critical stakeholders, better understood the positions across Africa related to the XR technologies and engaged Big Tech on their African strategy for XR with a particular focus on mitigating barriers for creators, like access to hardware.

The Ford Foundation is an independent organization working to address inequality and build a future grounded in justice. For more than 85 years, it has supported visionaries on the frontlines of social change worldwide, guided by its mission to strengthen democratic values, reduce poverty and injustice, promote international cooperation, and advance human achievement. Today, with an endowment of $16 billion, the foundation has headquarters in New York and 10 regional offices across Africa, Asia, Latin America, and the Middle East.
Sign up to receive exclusive news and updates