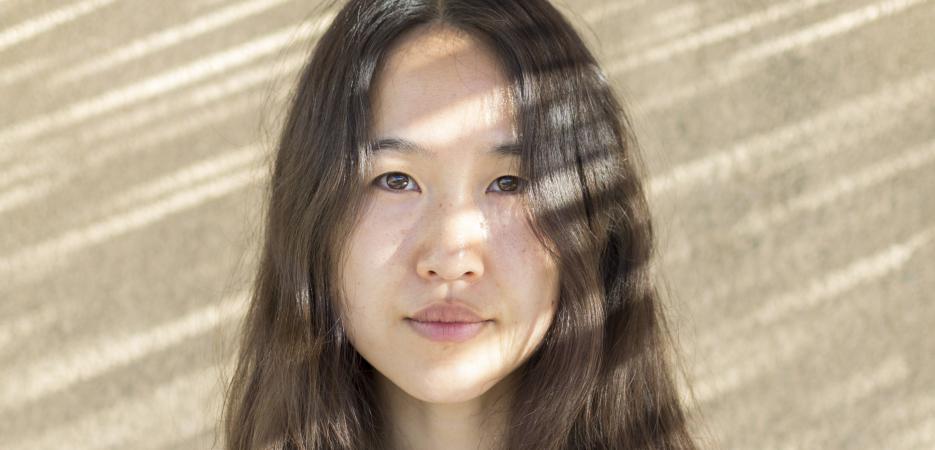 Craft & Design
Visual Arts
"The project is called Sky Walk, and it invites us to take a collective walk amongst the stars, the pathway guided by a fictional narrative that confronts the complex entanglements of space and colonization."
Through my work, I want to understand what grounds us – this includes our ties to the natural environment, our notions of home, and the formation of identity. My projects are therefore often site-specific. It starts with a place. From there I study and experiment with local materials to bring to light the different facets of the cultural heritage they embody.  
During my research process, I dig, dig, dig, and let this immersion guide me as I create material expressions from these findings. It is for me a way to understand the intertwining histories of ressource, land, people, animals – in their political and social context. Working in an interdisciplinary and collaborative way, I exchange between people in other occupations that include scientists, historians, shepherds, and educators. This approach strives to enrich our collective knowledge of the natural environment.  
Using different forms of narration such as material experimentation, curation, celebrations, and writing, I want to tell a story of a place and the interconnectedness of our multi-species communities. 
Elizabeth Hong is an American designer and researcher based in Paris. She graduated with a Bachelors of Arts degree from the University of Washington in American Indian Studies and a Master's from ENSCI – Les Ateliers in Industrial Creation. She was recently a participant in the 2021 Bauhaus Lab program, Vegetation under Power. 
The project is called Sky Walk, and it invites us to take a collective walk amongst the stars, the pathway guided by a fictional narrative that confronts the complex entanglements of space and colonization. What are potential futures if space is not a frontier? What are the memories of a place to which we've never been? These are questions I would like to explore during the Villa Albertine residency.  
Using sources discovered during our research process, such as images, texts, objects, interviews, and sounds, I want to find compelling ways to juxtapose these materials against one another, ones that inspire new stories and spatial imaginaries. This work will be nourished through collective and interdisciplinary reflection with my fellow residency members as we confront and decenter the settler mentality that feeds the desire for the race to space.  
As a designer, I am interested in finding ways to use the site of Marfa to narrate and vivify these writings of potential futures. A fiction that is also a spatial experience, performed during different points along our walk. The physical landscape as a way for the participants to experience a back and forth between Marfa, with its backdrop of stars, and the many interpretations that the night sky has provided throughout history, in contemporary issues, and storytelling. 
I was born in a desert city, and for me this landscape has always been a dynamic zone. An ecosystem of extremes, contradictions, and diversity, I find it to bring out new thoughts, observations, and questions. In this way, I believe that Marfa provides a stimulating location for this collective residency project, as we reflect on spatial imaginaries and search out those intersections of creation and scientific discoveries. Marfa as a site of astronomical observation, as an unceded territory of indigenous nations, as a viewpoint of an infinite skyscape… there are many different starting points and meeting places of various disciplines to enrich our collective knowledge. 

Since 1977, the Centre Pompidou has presented a rich programme at the crossroads between different art forms and audiences. Its iconic building is home to one of the world's largest modern and contemporary art collections, in addition to exhibitions, symposiums, festivals, shows, projections, and workshops for young audiences, making it an unparalleled cultural institution, deeply rooted in the cultural fabric of Paris and open to the world and to new innovation. 
Sign up to receive exclusive news and updates