Independent Curator
October 2022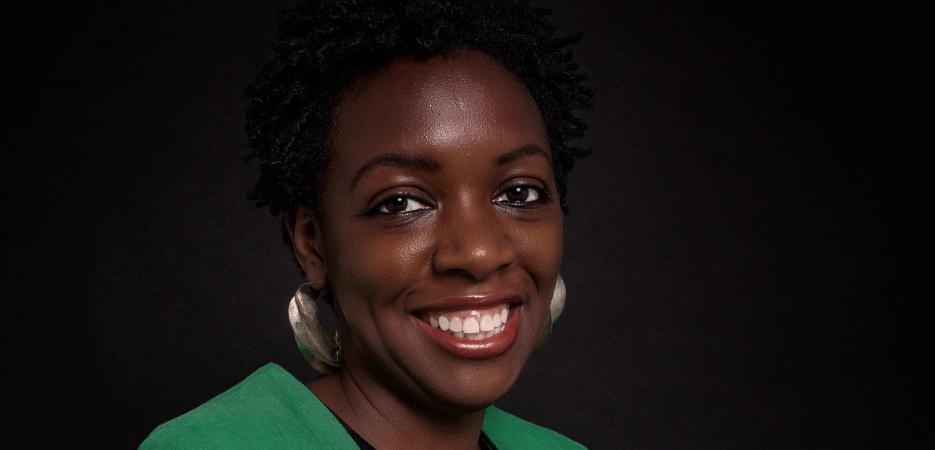 "I believe in the power of art and images–still and moving, archival or recent–to change representations and improve self-appreciation."
I am Essé (Essenam) Dabla-Attikpo. I am from Togo and Benin and based in Accra, Ghana since 2013. I am an independent Curator, Art Consultant and Cultural Producer. I am an expert in West African Contemporary Art and production of cultural events.
I wanted to work around media, arts and communication, ideally on the African continent. This interest came from being surrounded by creatives from a young age – designer Aunty, writer Dad, rapper/Dj/visual artist big brother. My studies gave me the right tools to work with artists in an Intercultural environment.
I arrived in Accra, Ghana as part of my Master's Degree internship. As soon as I landed, I was taken to the famous Republic Bar, in the heart of the vibrant Ghanaian capital, I was introduced to a number of creatives. I was mesmerized by the work of artists I got in contact with. I very soon got involved with yoyo tinz an Accra-based organization aiming at developing and archiving hip hop culture in Ghana and beyond. Over the years we have produced the first ever hip hop festival of Ghana, documentaries,  podcasts, art talks, album listening sessions, etc.
Later on, thanks to 2 years in Lagos, Nigeria, I developed my interest and expertise in West African visual arts. There, I discovered a booming art scene, with many galleries opening up, first iterations of the iconic ArtX art fair and the Lagos Biennale.
Since 2018, I am developing This No Be Art – art consultancy, curating exhibitions, creating experiences around contemporary art and fostering an art collecting culture among Africans and Afro-descendants, without forgetting my love for hip hop. I currently work at the intersection between hip hop and contemporary art, researching on representations of Blackness in hip hop culture by Black visual artists.
Essé "Essenam" Dabla-Attikpo is an independent Curator and Art Consultant, expert in production of cultural events with close to 10 years of experience in West Africa. Her main interests are African Contemporary Art and Urban Cultures. She is the Co-director of yoyo tinz an organization archiving, promoting and documenting hip hop culture and the Founder of This No Be Art – Art consultancy.
Essé Dabla-Attikpo is the first resident of the Bridge Residency, a project in partnership between the African Diaspora Art Museum of Atlanta (ADAMA) and Villa Albertine. The Bridge Residency creates new points of access and interaction between the various experiences of Africans and African-descendents in Atlanta, a city known worldwide as a Black creative, economic, educational, political, and more and more, technological hub.
"Black Gaze, Black Bodies" is a multimedia, itinerant project which aims to study and debunk harmful representations of Black masculinities starting with the figure of the Black rapper/hip hop artist.
I wish not only to show how Black cultures and hip hop culture in particular have been a source of inspiration from inception, but I also wish to create a positive, multifaceted, multi-layered and non-linear audio-visual narrative that celebrates hip hop culture, Black bodies, Blackness and Black masculinities.
The research will lead to an exhibition, in late 2022 or 2023 in Lagos, Nigeria and Accra, Ghana. Mimicking, the musical technique of call and response, common in hip hop culture, the "Black Gaze, Black Bodies" exhibition will be a discussion, an exchange, where visuals from the African continent will alternatively question and respond to visuals from the USA and beyond.
What triggers such a project? Simple answer: My personal experience. How do you move through life while Black? While seeing your own presence and existence being questioned, while receiving daily news of Black people being discriminated against even in times of war (currently in Ukraine), being killed by people supposed to protect them (George Floyd, Adama Traore, Oury Jalloh, and the list goes on), or killing themselves out of extreme mental health distress (suicide rates on the rise among Black men worldwide).
Hip hop culture developed in the 1970s in the USA, Atlanta being one of the key cities of this movement. Today, after 50 years of existence, the main actors of the culture–Black men–are still misunderstood and misrepresented while being a massive source of inspiration for popular culture, fashion, cinema, etc.
I wish to use my residency time, in the country that birthed hip hop culture to constitute research materials but also collect and create materials for an upcoming exhibition.
I would like to collect magazines on hip hop culture, meet and interview Atlanta-based rappers, collect their lyrics, acquire books on Black hip hop artists and on Blackness, as well as work in collaboration with a photographer to create new iconoclast portraits of Black hip hop artists.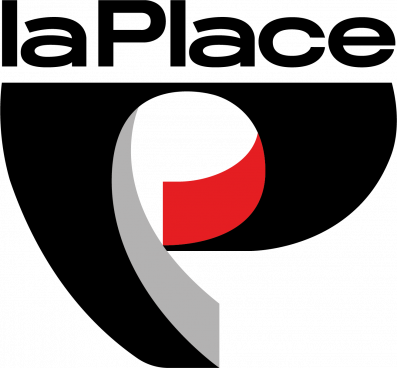 La Place, a place of expression dedicated to hip hop music, has for mission to promote all the aesthetics and artistic practices of the hip hop cultural movement, as well as its extensions in the visual arts or cinema, through actions of diffusion, transmission, support to creation and accompaniment. Located in the heart of Paris, under Les Halles' « Canopée », La Place is equipped with a concert hall, a broadcasting and creation studio, an exhibition space, a bar and has 8 creation spaces, adaptable to all practices (recording, rehearsal, video editing, graphic arts, dance…)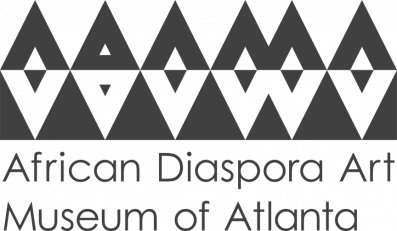 ADAMA (African Diaspora Art Museum of Atlanta) is an innovative museum showcasing contemporary art and culture of the African Diaspora. ADAMA amplifies the diverse voices of our global family through the creation of immersive experiences, cultivating shared learning, and facilitating meaningful points of connection.
Sign up to receive exclusive news and updates