Filmmaker
November → December 2021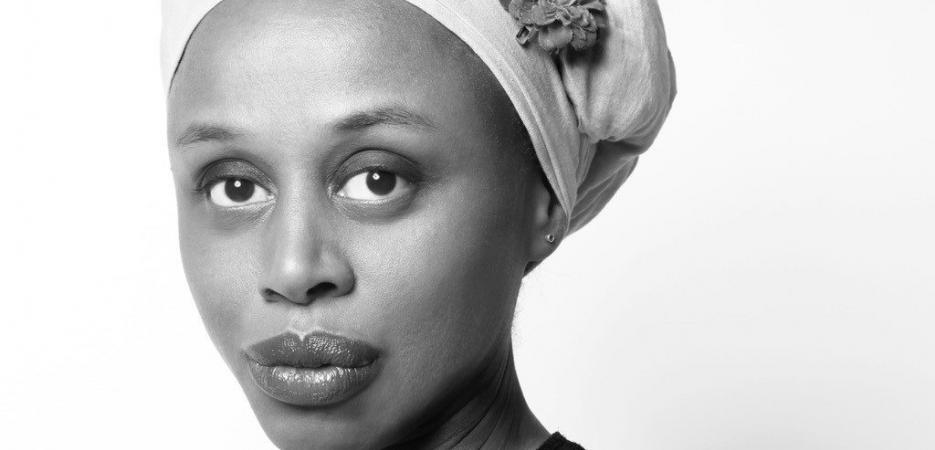 "My projects are always driven by places and cities …"
My passion for cinema comes from musicals, a genre I have explored three times, in Un transport en commun, Un conte de la goutte d'or, and in the forthcoming Studio Kébé, which is currently being developed. Beyond cinema, I studied music and dance for many years. My cinematographic approach doubtless lies where these different fields of artistic expression intersect.
I was born in Paris from a Senegalese father, so I have been exploring the make-up of my family for close to two decades, ever since I shot my first short film, Une femme pour Souleymane, which took place between Paris and Dakar. My work mirrors my dual cultural identity: it is often positioned between two shores with notions of flow, heritage, imprints, and bridges naturally running through it.
My projects are always driven by places and cities, and I have often filmed in Dakar.
A few years ago, I discovered that Saint-Louis, Senegal, was under threat from rising sea levels. I thought this issue would be good material for a film. I felt it was urgent to raise awareness of the situation. So, with my co-writing partner Cécile Vargaftig (Under the Starry Sky, Un conte de la Goutte d'or), I started writing Album, a fiction feature film in which I drew parallels between Saint-Louis and New Orleans. I wanted to trace the connecting thread of their similar stories, linked to a land, France, that would not be filmed directly but whose heritage is integral to both cities.
Dyana Gaye is a French-Senegalese filmmaker. Her first short, "Une femme pour Souleymane" (2000) won prizes at several festivals. "Ousmane" (Special Jury Prize at the Clermont-Ferrand International Short Film Festival in 2006) and "Saint Louis Blues" (shown at Locarno, Sundance, and Toronto in 2009) were both nominated for a César in the Best Short Feature category. In 2014, her first feature film, "Under the Starry Sky," shot in Dakar, Turin and New York City, won the Jury Grand Prize and the People's Choice Award at the Angers European First Film Festival. 
"… Out of the huts of history's shame
I rise
Up from a past that's rooted in pain
I rise
I'm a black ocean, leaping and wide,
Welling and swelling I bear in the tide.
Leaving behind nights of terror and fear
I rise
Into a daybreak that's wondrously clear
I rise …"
Maya Angelou, excerpt from her poem Still I Rise (in And Still I Rise, Random House, 1978).
On both sides of the Atlantic, at the mouth of the Senegal and Mississippi rivers, New Orleans and Saint-Louis, Senegal, are two cities that reflect each other, even in their geography, which directly threatens them both with rising water.
My film needed a strong character—for rebuilding, for breathing back life, for forging ties between the two places. With a focus on water, an elusive, dynamic substance that adopts no shape and is inextricably bound to both cities, I had the idea to make the protagonist, Elizabeth, a hydraulics engineer.
An African American woman from New Orleans, she survived Hurricane Katrina, which claimed her husband. She arrives in Saint-Louis, Senegal, to assess the rising-water situation. She's looking for a new sense of balance from one city to the other, to the rhythm of the music that accompanies her, conjuring up memories and ghosts, as she encounters different people. She is an independent woman facing another culture, facing the gazes and prejudices of others, and one of the most alarming displays of climate disruption—one that echoes the crumbling of her own existence.
At once realistic, dreamlike, musical and photographic, Album is a tale of resilience.
To best portray Elizabeth's journey and write Album, I need to spend an extensive period in New Orleans to flesh out her personal and working environment with greater precision—the details of her everyday life, the goals of her assignment. I also need to explore the city's present-day dynamic by meeting its inhabitants and by grasping their concerns.
Ever since I was a teenager, black American culture has given me a broad scope for construction and identification, through its struggles, its literature, its music and, naturally, its cinema. It was music (jazz) that led me to New Orleans. I had long fantasized about the city, imagining how it might be. I later discovered a triumphant place, remarkably vibrant despite having been ravaged by natural catastrophes.
I wanted to build on my first feature film, Under the Starry Sky, which took place in Dakar, Turin, and New York City, by furthering my exploration of the existing ties between the African continent and the United States, fathoming the reciprocal fascination between them, and comparing bodies, cultures, and places.
Disappearance is at the heart of the film (as is heritage, its corollary), perhaps the disappearance of a land, a memory, or a whole period of history—but certainly the disappearance of individuals, the ghosts of whom haunt Elizabeth.
Highlighting these two cities means reflecting traces of their common past while exploring their present situation.
It also means underlining the extent to which music unites them. That is why Album is deeply musical. From Mississippi blues to a Saint Louis, Senegal-style Big Band, from Mardi Gras traditional singing to mbalax (pop music from Senegal), the music that accompanies Elizabeth throughout this trip plays to the beat of her emotions and the situations she goes through.
This residency will follow her path. For me, it is a great chance to continue this writing in situ, in unique conditions for observing, researching, and interacting.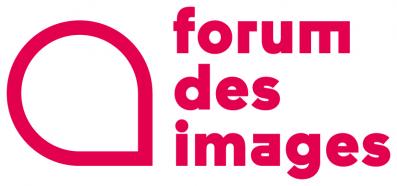 With more than 2000 film screenings every year, thematic cycles, festivals, international guests and TUMO Paris, Center for Creative Technologies for 12 to 18-year-olds, the Forum des images, sited in the city center, is a major place dedicated to cinema and digital creation.
Sign up to receive exclusive news and updates