Electronic Music Producer and DJ
Fall 2023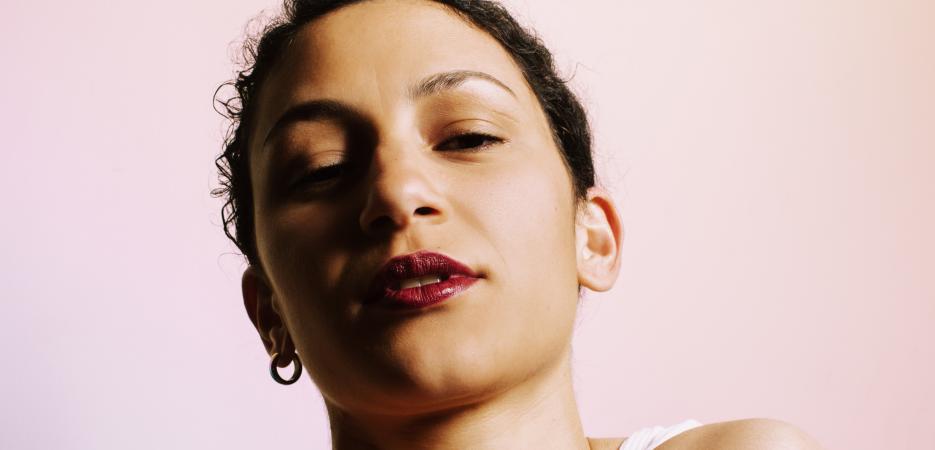 "With this research residency, I want to understand the various musical, technical, and artistic factors that make up the clubbing/dancefloor scene."
My name is Deena Abdelwahed. I'm Tunisian but was born in Qatar, where I lived until I was 18. In Tunis, I got my first taste of actual live music by going to gigs where I could see the stage, the audience, the dancefloor, and parties with rotating DJs… and I was hooked instantly. I got really into it; I loved the idea of being a part of this scene and bringing something new to it. I saw how all the electro music events I went to or took part in were only accessible to wealthy, intellectual elites, and that drove me further down my path. I guess you could say I was a bit jealous that electro had become this exclusive thing, when it in fact it was born from the African American community, which was then often perceived as poor and transgressive.
Since then, I've travelled Europe and the Arab world as a DJ and live musician, having released an album and two EPs on the Parisian label InFiné, and several collaborative tracks and remixes. I'm currently working on a musical performance project with two of the best artists from the Arab alternative music scene, Khayam Allami et Aya Metwalli. We're trying to fit our explorations and experimentations into a more club-friendly format.
A Tunisian producer and DJ, Deena Abdelwahed has released a number of albums on the InFiné label in Paris, including "Khonnar" (2018) and "Dhakar" (2020). Her musical explorations strive to reinterpret the diverse elements that comprise Arab music, drawing inspiration from both club music and the current experimental music scene. She has performed live and DJ sets at various festivals, including Sonar in Spain, Berlin's CTM, Mexico City's Mutek, and clubs such as Concrete Paris, Berlin's Berghain and Moscow's Mutabor.
I want to keep making music that people can dance to, without forgetting the socio-cultural context and the inequalities between those who feel excluded from the clubbing scene, and the dominant elite. Of course, as an artist from an Arab country, I'm interested in reclaiming Arab music and adapting it to the current music scene without bending to western musical norms. The African American community took those norms and reshaped them to create their own music and modernity. I want to figure out how and why African American music become so popular the world over; how we can learn from and recreate that success while building on the specificities of each culture; and how this knowledge can help those on the margins carve out a space for themselves in places where the music scene is monopolized by elites.
I've always loved the synergy between dance and electronic music in the US: breakdancing to hip-hop, jazz dancing to house, voguing to ballroom, footworking to juke… For electronic music to be democratic and accessible to all, I'm convinced it has to be combined with dance and movement. With this research residency, I want to understand the various musical, technical, and artistic factors that make up the clubbing scene.
My residency will start in Atlanta, the birthplace of the African American civil rights movement, but also of a type of street music that burst onto the scene in the late 1990s and beginning of the 21st century, and which is now broadcast across the globe: Atlanta Bass, Crunk, Dirty South, and the creations of socially conscious rap artists like OutKast.
Next, it's off to New York, whose clubs and warehouses first brought together the best DJs and LGBT communities from all walks of life to dance, and which is now a hot spot for experimental electronic music and digital art.
The last stage of the residency will take place in Chicago, where juke and footwork grew out of house to take the street dance world by storm. Those two styles made me really fall in love with electro dance music. They were created by supposedly poor, uneducated communities, and yet their sophisticated, avant-garde artistry has had a huge impact on today's experimental electronic dance music.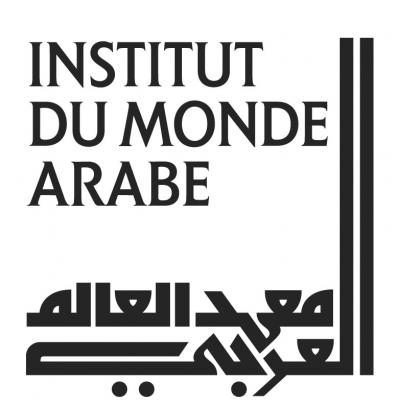 The Institut du monde arabe was founded in 1980 by France and the League of Arab States to promote and highlight Arab culture in all its forms. Housed in a building designed by the eminent architect Jean Nouvel and Architecturestudio, this genuine hub of encounters and exchanges opened its doors in 1987. For the past 35 years, the Institut du monde arabe has continued to strengthen cultural, political, economic, and social connections between France and the Arab world.
InFiné "Sustainable Music"
Founded in 2006 by Alexandre Cazac and Yannick Matray, the InFiné label is expanding in Paris, Berlin, and across borders to meet diverse projects that like to transcend genres. For 15 years, the label and publisher has welcomed and supported artists from all over the world such as Rone, Bruce Brubaker, Deena Abdelwahed, Vanessa Wagner, Murcof, Arandel, Aārp, or more recently, Mischa Blanos, Léonie Pernet, Sabrina Bellaouel, Lucie Antunes, Bottler, Basile3, Toh Imago… Firmly independent, InFiné is a creative platform committed to "Sustainable Music" composed of "Music Activists" who never stop working for diversity and innovation.
Sign up to receive exclusive news and updates