Writer
December 1, 2021 – January 15, 2022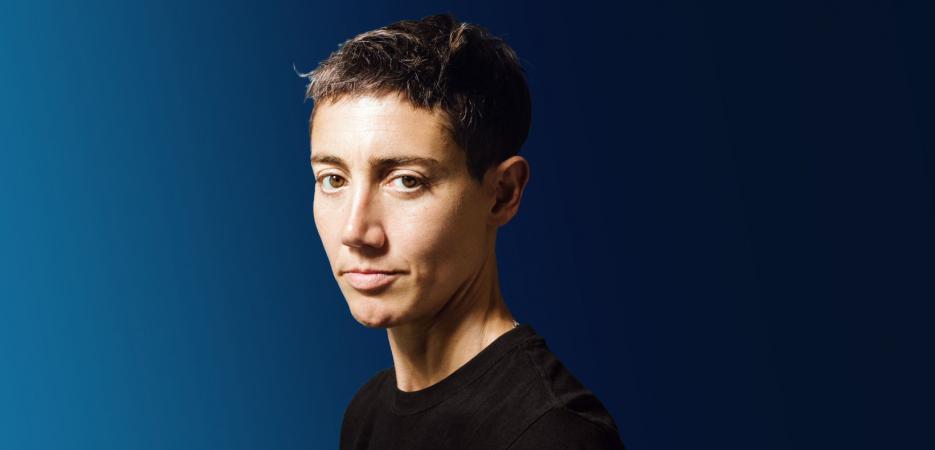 "I'm not convinced by the virtues of working away from the rest of the world. The 'I' that I use in my books is also a reflection of what surrounds it and moves through it, both inside and outside."
I was a criminal lawyer, most of the time for the defense. My rather brutal decision to leave the legal profession and become a writer is as much a break as it is a continuation. To me, literature is a way of defending, epitomizing and embodying freedom, of challenging norms. Freedom carries with it the notion of responsibility, which is why I write in the first person–I write autobiographical literature, to take on the responsibility of author, narrator, and hero. I like the strength, risk, and great simplicity of this literary form.
Born in Paris in 1972, Constance Debré studied law and worked as a criminal lawyer for many years. She also worked at the French National Assembly for the President of the Law Commission and clerked for the President of the Assembly. A few years ago, she quit her positions and her way of life to become a writer. She is the author of Play Boy (Stock, 2017) and Love Me Tender (Flammarion, 2019). Her next book will be published by Flammarion in February 2022.
I plan to write a series of articles or interviews in the French media on figures who, in one way or another, embody aspects of the counterculture, which will be the theme of my residency.
My desire to go to New York City, where I used to live many years ago, stems from a simple observation: things have to happen; you have to see the world, and you have to travel (figuratively and literally) in order to understand. I'm not convinced by the virtues of working away from the rest of the world. The "I" that I use in my books is also a reflection of what surrounds it and moves through it, both inside and outside; again, there must be a confrontation with the other and the world.
I also hate the concept of Parisian- or "typically French" literature. America is still a symbol of modernity, and I feel like I must go and see for myself what's going on there, what that country has to tell us – especially now, in the post-Trump and post-pandemic era, and because the focus of my work is on freedom, norms, and margins.
Is there still a counterculture in the US? Or has it been swallowed up by the mainstream (which, incidentally, is a form of victory)? Where do the singular, even seditious, or utopian voices come from? What is considered reactionary or progressive these days? Simply put, what is exciting?
New York City is where things happen. There are other cities, of course, but New York will always be in a class of its own, despite the fact that it's constantly changing. And this is exactly what I want to go and see for myself.

Located in The Parc des Ateliers, a former railway wasteland covering an area of 27 acres where seven old factories from the 19th-century industrial heritage dwell in perfect harmony with The Tower designed by Frank Gehry, Luma in Arles is an interdisciplinary creative campus. Through exhibitions, conferences, live performances, architecture and design, thinkers, artists, researchers, and scientists question the relationships between art, culture, environment, education, and research.
Sign up to receive exclusive news and updates