Writer and Filmmaker
December 2021 and February 2022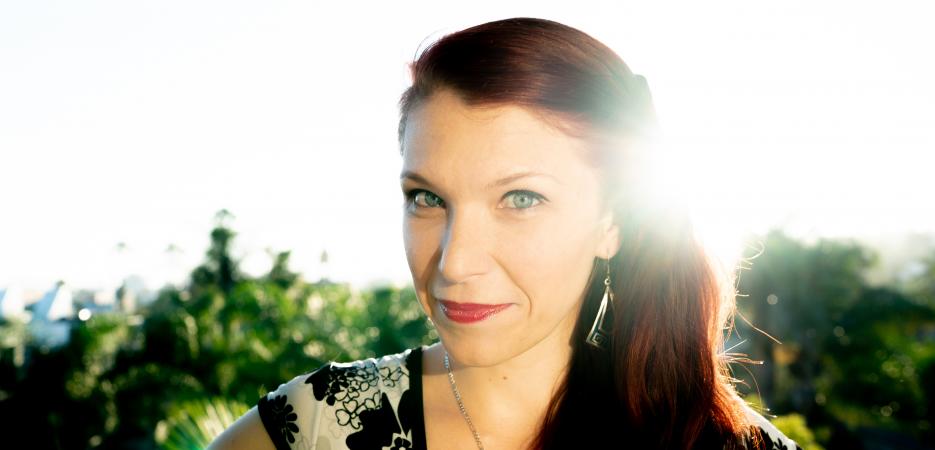 "I would like to create an emotion-filled journey for visitors of all ages and backgrounds to make the museum experience more accessible."
As a writer and a filmmaker of immersive, poetic and socially conscious experiences, I like to reinvent the way stories are told through the medium of virtual reality. After studying performing arts at the Lumière-Lyon II University, I entered the École nationale supérieure Louis-Lumière in Paris, which fulfilled my passion for storytelling and science. I then trained in new technologies – 3D Relief and virtual reality – to finally create, in 2016, in Los Angeles my production company, Lucid Dreams Production. I specialize in the use of new technology for bold, powerful storytelling, and in the promotion of women's talents in filmmaking.
Co-director with Maria Bello and producer of Sun Ladies, a VR documentary on Yazidi women fighting ISIS in Iraq, premiered at Sundance in 2018, I directed in 2019 the critically-acclaimed interactive experience The Key, about refugees. During my residency at Villa Albertine in Washington, D.C., I will be developing Constellations, an XR journey through the impressionist collections of the National Gallery of Art.
Céline Tricart's work has been showcased at many major festivals, including Sundance, Venice, Tribeca, SXSW, and HotDocs, and has won many prizes, including the Golden Lion for Best Immersive Experience at the Venice Film Festival in 2019, the Storyscapes Award at Tribeca, also in 2019, or the Lumiere Awards from the Advanced Imaging Society. In 2020, Céline Tricart presided over the Venice VR Expanded International Jury of the 77th Venice International Film Festival.
Designed as a multisensory story connecting visitors with the museum's works, Constellations will take visitors on a real and virtual tour (using headphones, a tablet, or a mobile phone). Its purpose is to explore new ways of promoting the collections, using VR to make available works that are not exhibited, or that are on loan to other museums. I would like to create an emotion-filled journey for visitors of all ages and backgrounds to make the museum experience more accessible.
Ahead of my residency, I met up with teams from the Musée des Beaux-Arts in Rouen, France, internationally known for its impressionist collection. At the National Gallery of Art, I will work with different departments, and especially the curators and the team of the Department of French Paintings, to adapt my project to their specific needs and to the particularities of the place and the collections. The results will be put together and encapsulated in a deck that could be shown to potential sponsors to develop a prototype.
Washington, D.C., is known for art and culture. The National Gallery of Art is an ideal site for me to deepen my work on Constellations, because its purpose is in line with the museum's: to "[serve] the nation by welcoming all people to explore and experience art, creativity, and our shared humanity".
I have never been to Washington, D.C. Being immersed in a new environment will help stimulate my creativity and develop new ideas. It is an iconic city, a crossroads of cultures and peoples, and the center of gravity in politics. There could not be a better place for feeling—almost physically—the invisible bonds that tie all things together.

The National Gallery of Art serves the nation by welcoming all people to explore and experience art, creativity, and our shared humanity.
Founded as a gift to the nation, the National Gallery of Art serves as a center of visual art, education, and culture. Its collection of more than 150,000 paintings, sculpture, decorative arts, photographs, prints, and drawings spans the history of Western art and showcases some of the triumphs of human creativity. Across 363 days a year, the National Gallery offers a full spectrum of special exhibitions and public programs free of charge.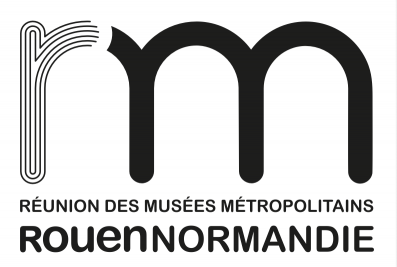 Réunion des Musées Métropolitains Rouen Normandie
The Réunion des Musées Métropolitains (RMM) brings together 11 museums in Métropole Rouen Normandie. The permanent collections of each open their doors free of charge for everyone. This meeting offers free access to more than 40,000 objects and masterpieces to as many people as possible, offering a full range of knowledge: geology, zoology, paintings, sculptures, drawings, photographs, decorative arts, archeology, numismatics, archives, industrial history, sciences and techniques, not to mention the former farm of the Corneille family. In each of these establishments, both the great history and that of our territory are combined.
Sign up to receive exclusive news and updates