Visual artist
September-November 2022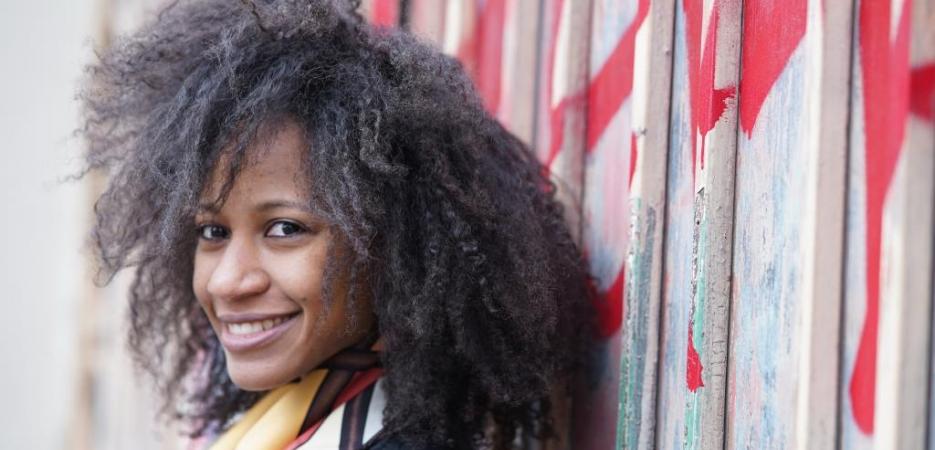 "The farther humans travel through space, the more they will need creativity-related skills to survive and prosper."
I grew up in an artistic environment. When it came time to choose what I would be studying at college, I felt torn between art and science. I ultimately opted for a physics course (specifically astrophysics and atmospheric physics), but kept on creating throughout my degree. Then, some time after graduation, my art eventually caught up with my science. In a major career shift, I decided to become a professional artist, blending both art and physics into my approach and process. 
I have always striven to create works not just to be looked at, but to be experienced. From quantum mechanics to astrophysics, the study of physics is at the heart of my artistic pursuit and production. From my scientific viewpoint, I attempt to explore human society and our environment, inviting visitors into a conversation on how theoretical or experimental physics has influenced their lives, often in unexpected ways. We might consider, for instance, how photonics relates to smartphones, photons to optical fiber, spectroscopy to air pollution, quantum entanglement to quantum computers, and so on. In this way, we reflect together on this invisible force that governs humankind. 
Obsessed by the relationship between art and science, I decided that this would be the focus of my graduate study. I noticed that the disciplines of physics and art shared a common thread in neuroscience (the scientific study of the nervous system), which I then chose as my research topic. Neuroscience can be broken down into several specializations, in much the same way that the field of surgery can encompass heart surgery, cosmetic surgery, maxillofacial surgery, and so forth. For my research, I am particularly interested in the field of neuroscience concerned with science-art creativity. I want to examine the creative process implemented by astronauts and physicists gifted with an artistic streak, but also artists with a flair for science. Neuroscience forms the basis of my logic in seeking to understand their respective creative paths. 
Born and raised in Senegal, Caroline Gueye pursued her higher education in France, the US and China. She holds degrees in astrophysics, atmospheric physics and Chinese, and is currently completing a PhD in art and science. She has been immersed in the world of art from her earliest years, particularly under the influence of her grandfather Paul Ahyi, creator of the Togolese national flag. In 2016, Gueye gained a taste for volumes in her art when working at the studio of Chinese artist, Qin Chong (亲冲). Since then, she has taken part in over thirty collective, solo and residential exhibitions across four continents. At the Dakar Biennale 2022, she won the prize for Best West African Artist (CEDEAO Prize). 
The recruitment procedure for astronaut training has changed a lot since the advent of the first space missions in the 1960s. In the early days, aspiring space travelers had to start out as pilots. Next, skills in science were added to the profile. Finally, they decided to bring women on board. And nowadays, a great deal of attention is given to astronauts' psychosocial abilities, particularly when it comes to functioning as a group. They are no longer required to excel in one specific domain, but instead must be versatile, possessing decent skills in all domains. Yet, from my own experience with it at the ESA (European Space Agency) in 2021, at no point was any form of creativity mentioned in the hiring process.  
Astronauts are known, however, to have demonstrated creativity during the Apollo 13 mission controlled by NASA in Houston, as well as in a number of other missions. Furthermore, many astronauts allegedly become completely engrossed in art and creation upon retirement. The study of creativity among astronauts is as yet largely unexplored, but a scientific journal article by Henderika de Vries of Yale University has suggested that this field may grow in the future. Bearing in mind the space community's current focus on sending a manned mission to Mars, she explains how deep-space exploration will bring with it additional psychological challenges. Essentially, the farther humans travel through space, the more they will need creativity-related skills to survive and prosper. De Vries also draws attention to the fact that a number of scientific studies are now considering creativity to be a learnable, evaluable and measurable skill. Is it therefore possible that creative potential will soon be listed among the selection and training criteria for astronauts? Could science-art creativity be a proven trait among astronauts? Does it develop during their training? These are the types of questions that will inform my research at the JSC, relying on both an artistic point of view and an on-site field investigative approach, in order to discover the creative process practiced by astronauts.  
Houston city brings together space research, neuroscience and art, the three fields that fuel both my artistic practice and my PhD research. I believe that the following sites in Houston will be vital to the development of my project.  
The first is the NASA Johnson Space Center, a world leader in human space exploration. Its team members are described on the NASA website as "creative and talented problem solvers [who] push the boundaries of exploration". 
In terms of science-art creativity research, Houston is of significant interest both for its laboratories and for its academic institutions. For example, the University of Houston houses two neuroscience laboratories currently working on science-art creativity: the BRAIN Center and the Your Brain on Art Laboratory. 
Lastly, Houston has become a hotbed for contemporary art. The city boasts one of the largest museum districts in North America that is home to the renowned Menil Collection, among others. Tours of Houston's contemporary art collections and interactions with curators will further strengthen my research into polymath artists and their creative processes.  
My research fuses the three areas of science, neuroscience and art. More specifically for my project in Houston, I will be looking at astronauts, science-art neuro-creativity, and the artistic process. Given that Houston offers the JSC, several neuroscience laboratories specializing in science-art creativity, and a veritable artistic hub, I am convinced that it is the ideal location for my project's success. 

The Ford Foundation is an independent organization working to address inequality and build a future grounded in justice. For more than 85 years, it has supported visionaries on the frontlines of social change worldwide, guided by its mission to strengthen democratic values, reduce poverty and injustice, promote international cooperation, and advance human achievement. Today, with an endowment of $16 billion, the foundation has headquarters in New York and 10 regional offices across Africa, Asia, Latin America, and the Middle East.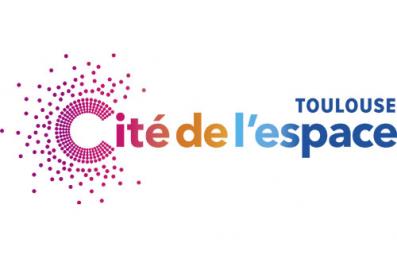 Depleting curiosity, nurturing the desire to know more, inspirint scientific vocations, opening space, astronomy and scientific culture to all: such are the missions of Cité de l'espace. Cité de l'espace is the main site in Europe for the dissemination of space and astronomical culture to the general public. It was opened in 1997 on the initiative of Toulouse City Council, with the support of the Occitanie Pyrénées-Méditerranée Region, its co-founders CNES, Airbus Defence and Space, Météo-France, the French Ministry of Education, joined by Thales Alenia Space, the Caisse des Dépôts et Consignations, the Caisse d'Epargne de Midi-Pyrénées.
Sign up to receive exclusive news and updates