Aurélie Jean, Frédéric Monceau & Sélina Beutler
Algorithm specialist / photographer/ makeup artist/ dermapigmentologist, and facial skincare specialist
January 2022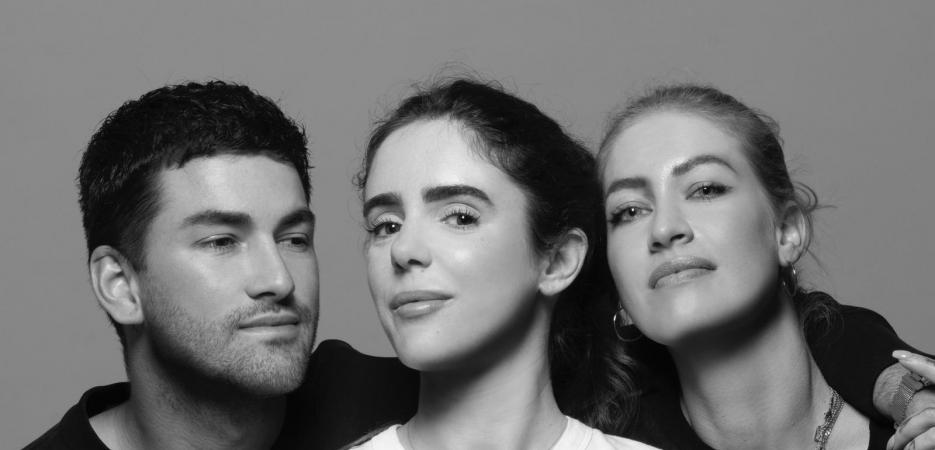 "[W]e intend to convey the message that it is important for everyone to understand the need to become an informed user of technology in order to reclaim their individuality, beyond the digits and source code."
The three of us have extremely different work backgrounds, but we share the same vision of the place of algorithms and art in our culture. These disciplines are meant to be liberating, helpful, and empowering, and must not pose any threat or risk to our civilization or to life in general. Valuing and explaining the art and the science of algorithms is a key issue in giving individuals the power to express themselves. We are working to achieve this, each one of us in our own way.
A numerical analyst and expert in algorithms, Aurélie Jean divides her time between France and the United States, and between consulting, research, and higher education. She co-founded the artificial intelligence company DPEEX, which specializes in precision medicine for breast cancer, published two books at L'Observatoire, and is a regular contributor to mainstream newspapers.
Considered one of the most talented photographers of his generation, Frédéric Monceau is a regular contributor to leading publications. His work has been showcased in Paris, Berlin, and, most recently, in Bangkok with the "Vision" exhibition. Through his work with First Access Management, he regularly follows such luminaries as singer Nicole Scherzinger or model Winnie Harlow around the world.
A makeup artist, dermapigmentologist, and facial skincare specialist, Sélina Beutler is a graduate of the Bern Academy of the Arts. With her feet firmly planted in both the fashion and medical worlds, she works for major media players (L'Officiel, GQ, Vogue, etc.) and leading brands, in Paris, London, and in a Swiss medical practice.
Through ARTORITHM, we intend to convey the message that it is important for everyone to understand the need to become an informed user of technology in order to reclaim their individuality, beyond the digits and source code, and to defend their rights. This project is also a unique way of communicating the power, impact, and positive influence of computer sciences and the science of algorithms across the globe.
Digital simulation and the digitization of information are shaping a new world in which art and science intersect and interact even more closely. But algorithms are still too rarely considered as a tool, or as the main subject of a work of art.
ARTORITHM aims to show algorithmic formulas in the form of lines of programming code, often hidden behind an altogether intangible purpose, so that we become visually aware of their existence and start to question their use. Through a visual materialization on the skin of a photographed subject, the aim is to inspire a thought process in whoever can see or understand them. What are they? What are their powers? "Knowledge is power," philosopher Francis Bacon said. Do I want to leave this power in the hands of their creators, or to make use of it in positive ways? Photography and ARTORITHM will help us to do this.
We have chosen to stay in Los Angeles because it's the city in which art and science are cleverly interwoven, with great creativity, in the fields of cinema, street art, and music. Over the past several years, it has become a new hub of intellectual entrepreneurial competition, with the emergence of Snapchat on the shores of Venice Beach. Los Angeles is indeed a city of leading lights ‒ artistic, scientific, and entrepreneurial – and this is where we wish to make our mark with the ARTORITHM project.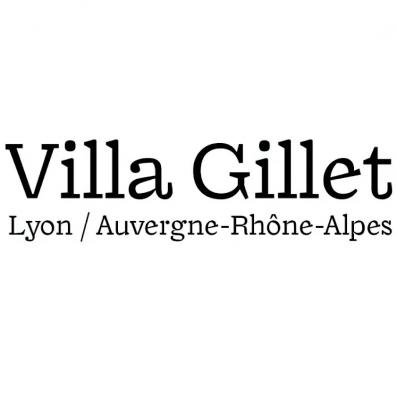 The Villa Gillet is France's international center of contemporary writing, a place where writers, publishers, and translators meet both on and off stage, and where international discussion and debate takes place. The Villa Gillet offers writers, thinkers, and artists a public space to debate and discuss topics such as literature, social sciences, philosophy, live arts.The Villa Gillet is best known for its two international festivals, – its International Writers Festival in May each year, a key date in the French festival year, – and Mode d'Emploi, a festival of ideas and non-fiction, in November each year. The Villa Gillet also runs a large outreach programme all year round, working with primary schools, secondary schools and universities across the region and readers of all kinds.
Sign up to receive exclusive news and updates