Art historian
Fall 2021, Spring 2022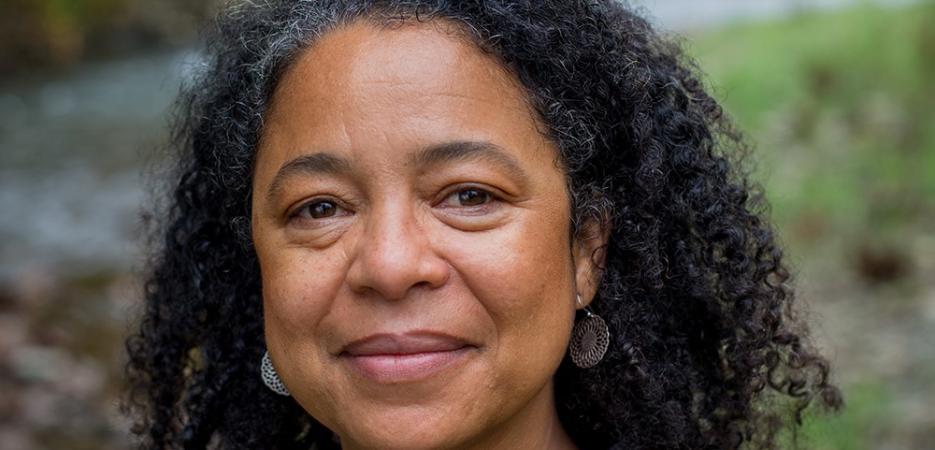 Literature
Social Sciences and Humanities
"This historical inquiry rests on the notion of exceptionality; it is based on two singular, emblematic destinies of an American history in which the French experience is Black."
Having studied art history in Canada, France, and Italy, I taught at the university level before becoming a researcher at the French National institute for Art History (INHA) for ten years. My work focused on the way art history is constructed as a discipline, and a comparison between its ideological foundations and those of European nations, from Napoleon to the interwar period. This research into the political dimension of art history led to two lines of inquiry. The first, based on the resources and questioning specific to gender studies, materialized in a collective publication, Plumes et pinceaux. Discours de femmes sur l'art en Europe (1750-1850). The second, focusing on the relationship between art and knowledge during the Enlightenment, gave rise to an exhibition and a catalog, 1740, un abrégé du monde.
As an extension of this collective work in critical historiography, I became editor-in-chief of Perspective, the research journal of INHA. I carried on my work in periodicals such as Critique, Gradhiva, and Esprit. These spaces are very important in my reflections as they stimulate fundamental, often solitary, research.
Since 2017, I have been working at the School of Advanced Studies in the Social Sciences (EHESS); the highlight of my activities is the research seminar with young researchers and fellow historians. It covers two major subjects: the visual construction of race in modern times, and the development of African art in discourse and practice since the 17th century. My research is rooted in epistemological reflection on this strange discipline that is art history (its particular resources, fundamental principles, and uncommon and unconventional aspects) and on visual worlds in their diversity (from masterpieces to graphic arts) in regard to what they produce about the self and the "other" in all aspects of our lives.
Anne Lafont is an art historian, professor, and research director at the School of Advanced Studies in the Social Sciences (EHESS). She studied in Canada and France as well as at the Villa Medici in Rome. Her latest publication, "L'Art et la race. L'Africain (tout) contre l'œil des Lumières" won the Prix Fetkann! Maryse Condé award for research and the 2020 Prix Vitale and Arnold Blokh. She also works with museums and was a contributor to the "Le Modèle noir de Géricault à Matisse" exhibition at the Musée d'Orsay in 2019.
This residency will help extend my study of the figural space of the Black Atlantic and identify motifs, tropes and "afrotropes" at the crossroads of Black, American, and French histories since the colonial period.
I suggest focusing on two iconic figures, those of Marie Laveau (a mixed-race woman from New Orleans, 1794-1881) and Jean-Baptiste Pointe du Sable (the Haitian founding father of Chicago, 1745-1818) because the combination of their lives and iconographic stories highlights issues of image, history, art and memory, the public and private spheres, genre, fame and erasure in the emergence and conceptualization of the Black Atlantic.
This historical inquiry rests on the notion of exceptionality; it is based on two singular, emblematic destinies of an American history in which the French experience is Black, where the avatars of French culture and society in the US are, after Napoleon sold the territory of Louisiana in 1803, descendants of slaves and people of mixed race who imported the black experience of the Saint-Domingue colony to the banks of the Mississippi.
Starting from these destinies at both ends of the Mississippi, I will turn to contemporoary personalities interested in making their figures the foundation of an alternative writing of history: a narrative that stratifies and makes stories collide rather than cuts through them in the quest for an authentic, unified narrative. The writing of a plural history and the passing of time over three centuries will be a source, not a hindrance, in this quest for an original time stripped of memories. It is not about writing a revisionist history or a revisionist archaeology, but about imagining a snowball history, exponential and gregarious, building up as it advances, one that accepts the transformation of the original figure of its inquiry, making this the basic purpose of the project.
The residency will take place in three cities. I will initially stay in New York for basic research so I can make use of the documentary resources of the Schomburg Center for Research in Black Culture at the New York Public Library. There I will conduct research on the two protagonists and put together their iconographic stories using the precious collections of the specialist research center in Harlem. This fundamental work will help me better grasp the lives of Marie Laveau and Jean-Baptiste Pointe du Sable. It will also be a chance to prepare for my stays in New Orleans and Chicago and for sailing down (or up) the Mississippi back in time, with today's players in history and memory as they understand these emblematic figures of yesterday's emancipation. While in New Orleans, I will carry out interviews with different people sharing their own idea of Marie Laveau. Likewise, in Chicago, I will focus on the figure of Jean Baptiste Pointe du Sable.

Since 1977, the Centre Pompidou has presented a rich programme at the crossroads between different art forms and audiences. Its iconic building is home to one of the world's largest modern and contemporary art collections, in addition to exhibitions, symposiums, festivals, shows, projections, and workshops for young audiences, making it an unparalleled cultural institution, deeply rooted in the cultural fabric of Paris and open to the world and to new innovation. 
Sign up to receive exclusive news and updates