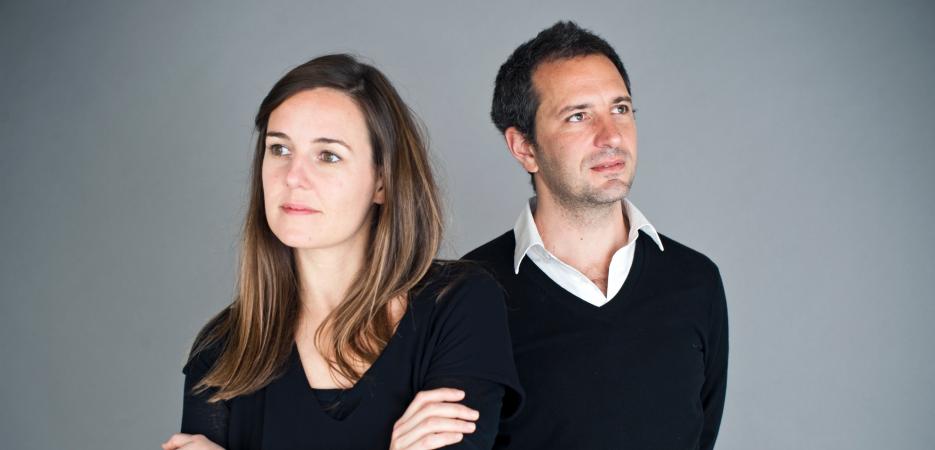 New Media
Performing Arts
Visual Arts
"We put digital tools at the service of the living, to make theatre, to create live moments shared by the living. We believe that poetry, beauty and metaphor are powerful keys, and it is with this intention that we use technologies."
We produce shows and installations at the crossroads of visual arts and performing arts. Sensitivity to movement and the living world shapes our creative approach. All our projects relate material worlds to immaterial ones. We use computers and video projectors to create symbolic experiences of dwelling, to play with ways of being in the world, and to offer a sensitive outlook on beings and things. We use digital tools to promote the living world and to make theater a series of moments full of life, shared among living beings. We believe that poetry, beauty, and metaphor are powerful keys. And we use these keys to operate machines.
Claire Bardainne and Adrien Mondot founded the Adrien M & Claire B company in 2011. Adrien is a multidisciplinary artist, a computer engineer, and a juggler. Ever since he was revealed in Jeunes Talents Cirque in 2004, a scheme that supports young creators in circus arts, he has sought the right role for algorithms in creative processes, part of his "Convergence 1.0" project, and has developed delicate interactions between digital technology, the body, and movement. Claire is a graduate of École Estienne and École nationale supérieure des arts décoratifs (ENSAD) in Paris. She is a visual artist with a background in graphic design and stage design who likes exploring imaginative imagery and building spaces made up of graphic signs.
For some time, we have been tackling a crucial issue that relates to the foundations of our practice and the ambiguity of technology: is it really possible for artists to use technological tools to develop a unique, free language that serves poetic, non-productive experience at a time when these same technological tools are being used to advance a conflicting socio-political approach? How can we even carry on doing our jobs as artists today, given the footprint of these human activities employing technology? And can we use technology to inhabit the realm of poetic expression?
These questions will guide our residency, which is conceived as an exploration of Silicon Valley through a series of encounters with its communities so that we can, alongside them, write narratives, develop visions, and launch an offensive based on the power of imagination.
In our minds, San Francisco is the eye of the hurricane, the place where most of the world's technology is designed. We intuitively think that if we enter into feedback loops ricocheting off this region we can explore further, shift our perspective, and define the soul of our practice as clearly as possible.
We are drawn to soft techno-critical forms like slow movement and low-tech: a radical slowness and relation to time that is completely slowed down compared to the pace people derive from use of technology. This use of technology is frugal, reduced to the essentials. It reflects a desire to apply, alongside landscape gardener Gilles Clément, an economy of life that consists of doing "as much as possible with energies in place and as least as possible against them". So does this approach make low-tech our roadmap? In any case, it offers a way to pay endless attention and make the living world, human and non-human, a priority.
We are looking for partners with whom we can carry out these explorations: performance partners with whom we can share ideas for implementation and concrete practices so we can shape the world we would like to see.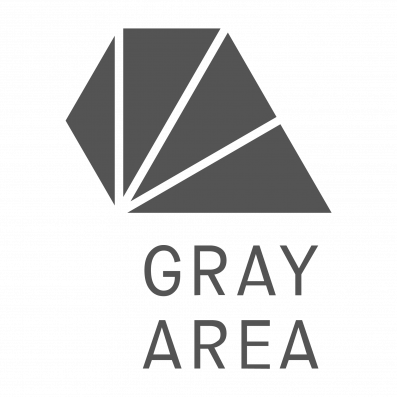 Gray Area Foundation for the Arts
Gray Area is a nonprofit in San Francisco applying creativity for positive social impact.
"We use digital tools to create art and design projects that benefit society. We test and scale projects with high impact potential, teach digital tools to support artists and technologists, and inspire our community by promoting meaningful new work.
We apply the promise and inspiration of digital art to a broader social context. Our programs are transforming cities into creative outlets, applying technology to solve problems, and shaping how art is created and consumed in the digital era."
Sign up to receive exclusive news and updates