Diane Landais , Miryam Houali, Simon Bachelier
Spring 2022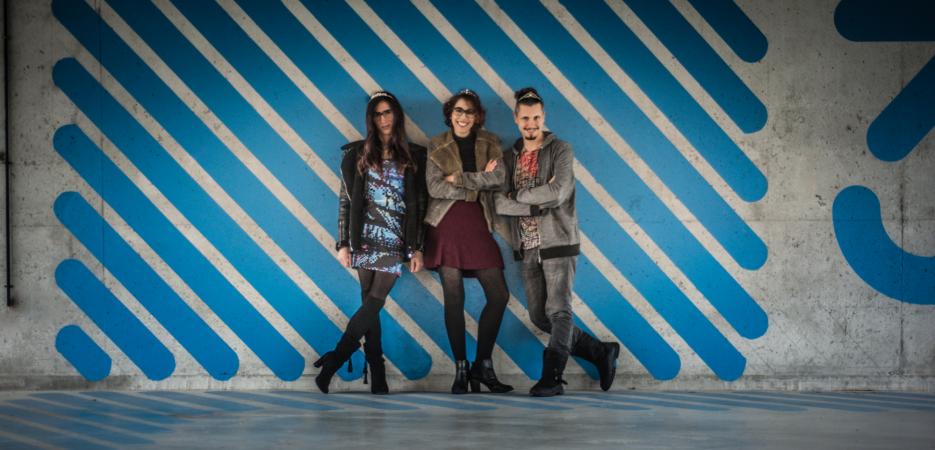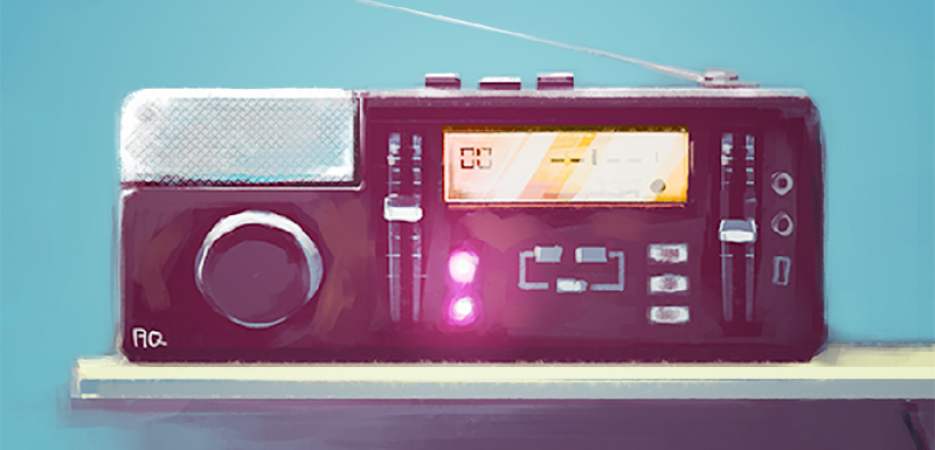 "LGBTQ+ experiences, violence against women, our relationship to information… The game spaces we offer to our players to explore a universe and, finally, to question themselves and launch the premises of a personal reflection around a precise subject."
Accidental Queens is made up of Diane (our programmer), Miryam (our artist), Simon (our project manager), and a range of partners we work with depending on our project needs: screenwriters, sound designers, game designers, artists…
Each of our game is centered on a specific theme: LGBTQ+ experiences, violence against women, our relationship with data… The gaming spaces we offer to our players invites them to have fun, to explore a universe and, finally, to question themselves and launch the premises of a personal reflection around a precise subject. If the situations that our characters go through are fictional, the themes and the reflection that follows are directly transposable to the real world. We don't have a principal "issue" that would be central to our work but the issues of representation and diversity are very important to us.
Our games draw heavily on everyday devices, from smartphones to radios. We focus on the ways we use them, which gives them a fun side and we use them to tell stories. In our creative approach we believe that day-to-day life is our biggest source of inspiration!
We believe video games provide a new form of narration. They help address issues from a new angle which are already found in other sources of media (books, movies, etc.). In "A Normal Lost Phone," for instance, you really get the impression you are investigating a mystery via a telephone. Despite the distance the game's visual style might create, its format blurs boundaries between fiction and reality.
Accidental Queens was founded by three women. It is a video game studio that uses innovative tools of narration to explore everyday matters and societal issues. Gender deconstruction, digital intimacy, and fake news are just three of the themes its games address. "Normal Lost Phone," "Another Lost Phone: Laura's Story," and "Alt-Frequencies" have won awards at many festivals. 
We would like to make the most of our residency in Atlanta by comparing our creative approach to other artists, activists, and academics. For us, this means to firstly pick out initiatives and meet activists. A societal theme will then emerge from these discussions to form the basis of a second phase of creation. We would like to work on a game based on this shared theme, involving socially minded creators, activists, and academics, and to explore how our working methods resemble or differ from others.
We will approach this residency with the know-how that is ours — the design and prototyping of video games — and the desire to explore how to put our art and our tools at the service of a social impact, and how to do it better by being inspired by other practices, in other sectors.
Less known than New York and San Francisco, the image we have of Atlanta emerges from the initial exchanges around this large city, animated by strong social issues, and whose history refers to the struggle for civil rights. Atlanta seems to be animated by a dynamic pool of organizations and personalities linked by a certain idea of social progress. This is what we will be interested in discovering during this residency. A feminist bookstore, a center for civil and human rights, an association that fights against forms of oppression, etc. are among the actors identified today for future meetings. The Atlanta campuses (Georgia Tech, Emory, Spelman College…) also interest us as places of research, knowledge and creation. Upon returning from this month-long residency, we will echo our work and exploration of Atlanta at the Bibliothèque Nationale François Mitterrand in Paris.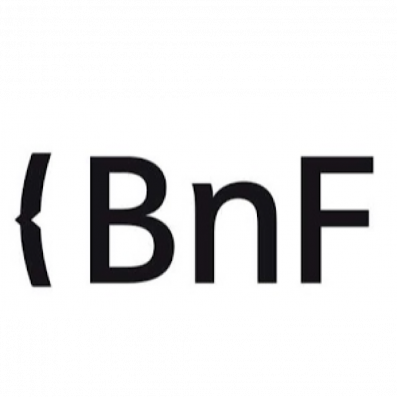 Bibliothèque nationale de France
The BnF (National Library of France) looks after unique collections, brought together for five centuries. It preserves more than 40 million documents: 15 million books and journals, one of the finest collections of manuscripts in the world, 15 million iconographic documents (photographs, prints, posters, etc.), maps, plans, scores, coins, medals, theatrical sets and costumes, audio and audiovisual documents, video games to which the billions of files collected since 2006 have been added as part of the legal deposit of the French web.
Sign up to receive exclusive news and updates