2024 Season Call for Africa–US Residencies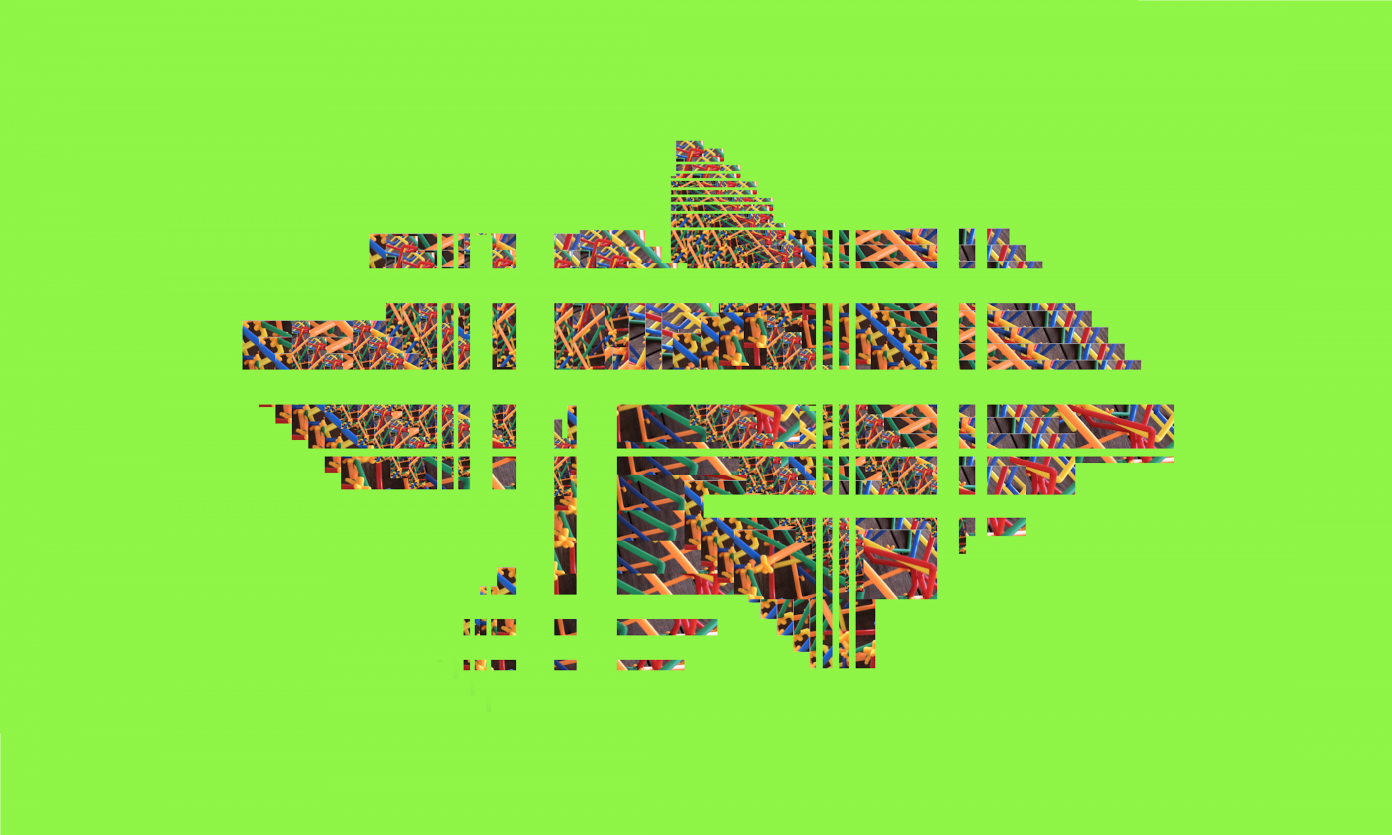 Each year, in partnership with the Ford Foundation, Villa Albertine welcomes five thinkers, creators, or culture professionals from the African continent to complete a residency in the US. The five laureates, selected out of the current call for applications, will get the opportunity to complete a two-month exploratory residency in a US city in 2024. This residency program aims to promote unique creative voices and practices from Africa with the potential to shed light on major contemporary issues, as well as open up new perspectives in the US and France.
Updated deadline for applications: 11:59 p.m. (Paris time) on March 17, 2023
Desired profiles: Creators, thinkers, and culture professionals               
Villa Albertine is looking for creators, researchers, and culture professionals from across the African continent who wish to conduct an original research project requiring an immersive stay in the US.
Applicants must be citizens of an African country, and their professional activity must be based primarily in Africa.
In order to be able to communicate with professionals in the US, applicants must speak fluent English. As such, they are required to submit a three-minute video in which they introduce themselves and their project in English. Fluency in French is not required.
Applicants must be at least 21 years of age prior to their estimated residency start date.
This call is open to individual applications only; collective group applications shall not be accepted.
Current health regulations require all non-American citizens traveling to the US to have had at least two doses of a COVID-19 vaccination. Applicants must comply with US entry regulations.
Exploratory residency projects
Villa Albertine's exploratory residency projects should not be thought of as indoor desk work, but rather as a field investigation to foster inspiration and build new connections. They may be based on a new proposal devised specifically for Villa Albertine, or on pre-existing research that would benefit from new and unique development in the US. In either case, the project's value lies in its relationship to the residency location. The project should address a contemporary issue that resonates both in the US and in Africa. If a form of presentation is deemed necessary at the end of the residency, its focus should not be the completion and finalization of a specific work, particularly a material work, as would be the case in a production-based residency. This residency program will give the selected creators and thinkers access to key US organizations and figures in their area or areas of expertise. Applicants' proposed projects should allow them to start an active dialog with these local figures.
Projects must therefore be rooted in a particular US city, to be chosen during the application phase.
All disciplines related to the arts, culture, and ideas are welcome. Applicants may submit projects from fields such as the visual arts, design, architecture, performance, music, cinema, digital creation, fiction writing, comic books, or social science, among others.
Five two-month city-based residencies in 2024
This program shall select five two-month residencies that each focus on a particular US city.
Villa Albertine has permanent offices in ten cities (Atlanta, Boston, Chicago, Houston, Los Angeles, Miami, New York, New Orleans, San Francisco, and Washington DC), each one being active across a broader geographical area, as indicated on the map below.
Applicants are asked to submit a two-month residency project that is rooted in a specific US city, to be chosen either from one of the ten cities in which Villa Albertine has established a permanent branch, or another US city.
Villa Albertine pursues specific thematic areas in a number of these cities, such as the environment in Miami, space exploration in Houston, institutional reform in Washington DC, etc. Applicants may choose to explore either these given themes, or others that would be relevant to the desired geographical area. Short summaries of these cities may be found here, along with their related themes and issues.
In selecting the five winning projects, the jury shall take care to ensure diversity in the disciplines and geographical areas under consideration. It should be noted that the most popular areas are usually the cities of New York, San Francisco, Los Angeles, and Chicago.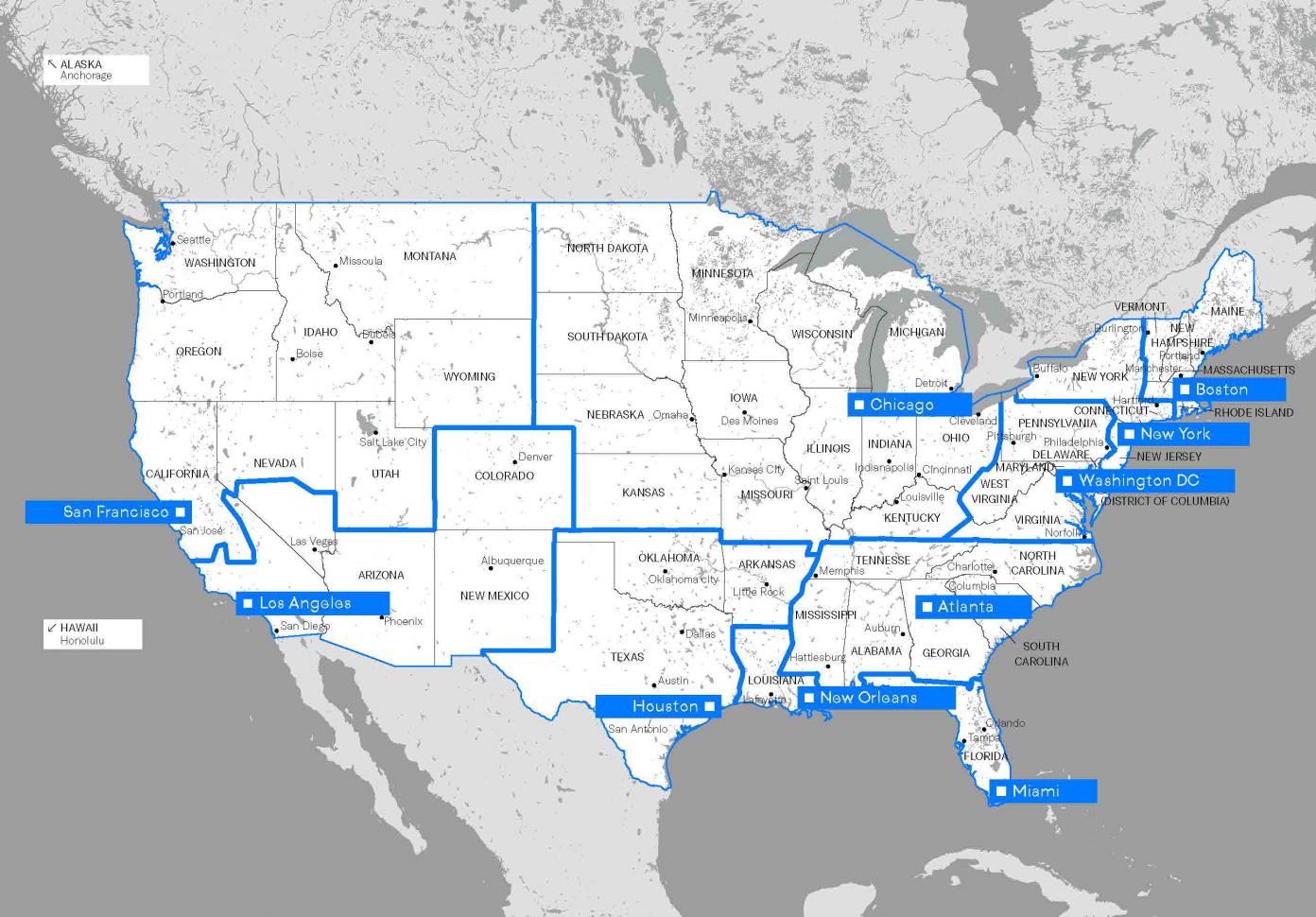 Click here to view the map.
Support from Villa Albertine
Villa Albertine shall provide personal support tailored to each resident's expectations and profile. A program of meetings, visits, and events shall be drawn up for each resident according to their project and needs.
Villa Albertine shall help residents analyze the material and logistic requirements for successfully completing their project, organize their journey and stay, provide them with information on the local artistic and cultural scene, and offer them access to its network of partners.
Coverage of residency-related expenses
Thanks to the financial support of the Ford Foundation, Villa Albertine is able to cover the following travel and living expenses for each residency:  
a residency allowance to cover everyday expenses (meals, local transport, etc.), based on the average cost of living for each of the ten geographical areas where Villa Albertine has a branch;
a round trip to the US from the resident's home country;
accommodation;
health, civil liability, and repatriation insurance;
and any necessary visa fees.
Villa Albertine cannot undertake to cover spending other than the aforementioned travel costs and living expenses.
Partner from France or from the French cultural network in Africa
Each applicant must get their residency project backed by a partner institution from France or from the French cultural network in Africa (i.e. local French Cultural Service or Institut français). Depending on the case, this backing can take one of three forms:
Developing the residency project – Helping with drafting the residency proposal, identifying resources and contacts to assist the applicant, etc.;
Promoting the residency – Posting on social media, creating content related to the residency (articles, podcasts, videos, etc.);
Providing post-residency support – Helping present the work carried out in the US (lectures, meetings with professionals, etc.), helping further develop the resident's artistic or intellectual project.
These partners are not required to contribute financially to the residency.
Applicants may not use an organization that they manage or which they have founded themselves as support for their project. They must secure the support of a separate partner.
This partner may be:
a public or private organization based in France (e.g. cultural site, gallery, production company, publisher, etc.); or
the Institut français or French Cultural Service attached to the French Embassy in the applicant's country of residence in Africa.
Applicants may also base their application on other African or US partner organizations that are able to assist them in developing their project (through networking, allocating workspaces, etc.). 
Eligibility requirements
The jury shall assess applications according to three criteria:
Quality of the applicant's overall work – The applicant practices their artistic or intellectual work on a professional basis; they are recognized by peers in their field; and their project for Villa Albertine is a logical continuation of their research objectives;
Quality of the project – The project addresses a contemporary issue that resonates both in the US and in Africa; its artistic, cultural and intellectual focuses are clear and relevant; and it presents a strong connection to the dynamics of the applicant's proposed city of residency such that it requires them to travel to the US; and
Feasibility of the project – Villa Albertine reserves the right not to host projects it cannot properly support.
Applicants may only submit one application for this call. Any applications deemed incomplete or failing to meet these conditions shall not be considered. Any untruthful representations shall automatically render the application null and void. 
Application process
Applications shall be submitted by email to the following email address no later than 11:59 p.m. (Paris time) on March 17, 2023: 
Applicants are required to write their applications in English.
Applications must include the five following elements:
1. A completed applicant information form, which may be downloaded via this link;
2. A presentation of the applicant's career and work in PDF format, limited to ten pages and 8 MB (e.g. résumé and summary of a small selection of completed projects), including a statement indicating whether the applicant holds a driver's license;
3. A three-minute video of the applicant speaking in English – The video link must be shared on a PDF document. In the video, the applicant should introduce themselves and their project, without reading from a prepared text. It must be uploaded as an "unlisted" video on a platform such as YouTube or Vimeo, available to view only by those who have the required link. If the applicant decides to protect their video with a password, this should be provided with the application;
4. A presentation of the proposed residency project in PDF, limited to two pages – The applicants must indicate the city where they wish to complete their residency;
5. A letter from the chosen residency partner, signed and addressed to the Director of Villa Albertine – This letter should outline how the partner intends to support the residency. If the applicant has chosen several partners, each partner must submit a letter.
Applicants shall be notified at the end of May whether their application has been successful.

The Ford Foundation is an independent organization working to address inequality and build a future grounded in justice. For more than 85 years, it has supported visionaries on the frontlines of social change worldwide, guided by its mission to strengthen democratic values, reduce poverty and injustice, promote international cooperation, and advance human achievement. Today, with an endowment of $16 billion, the foundation has headquarters in New York and 10 regional offices across Africa, Asia, Latin America, and the Middle East.
Sign up to receive exclusive news and updates