Portrait: Jacques Schwarz-Bart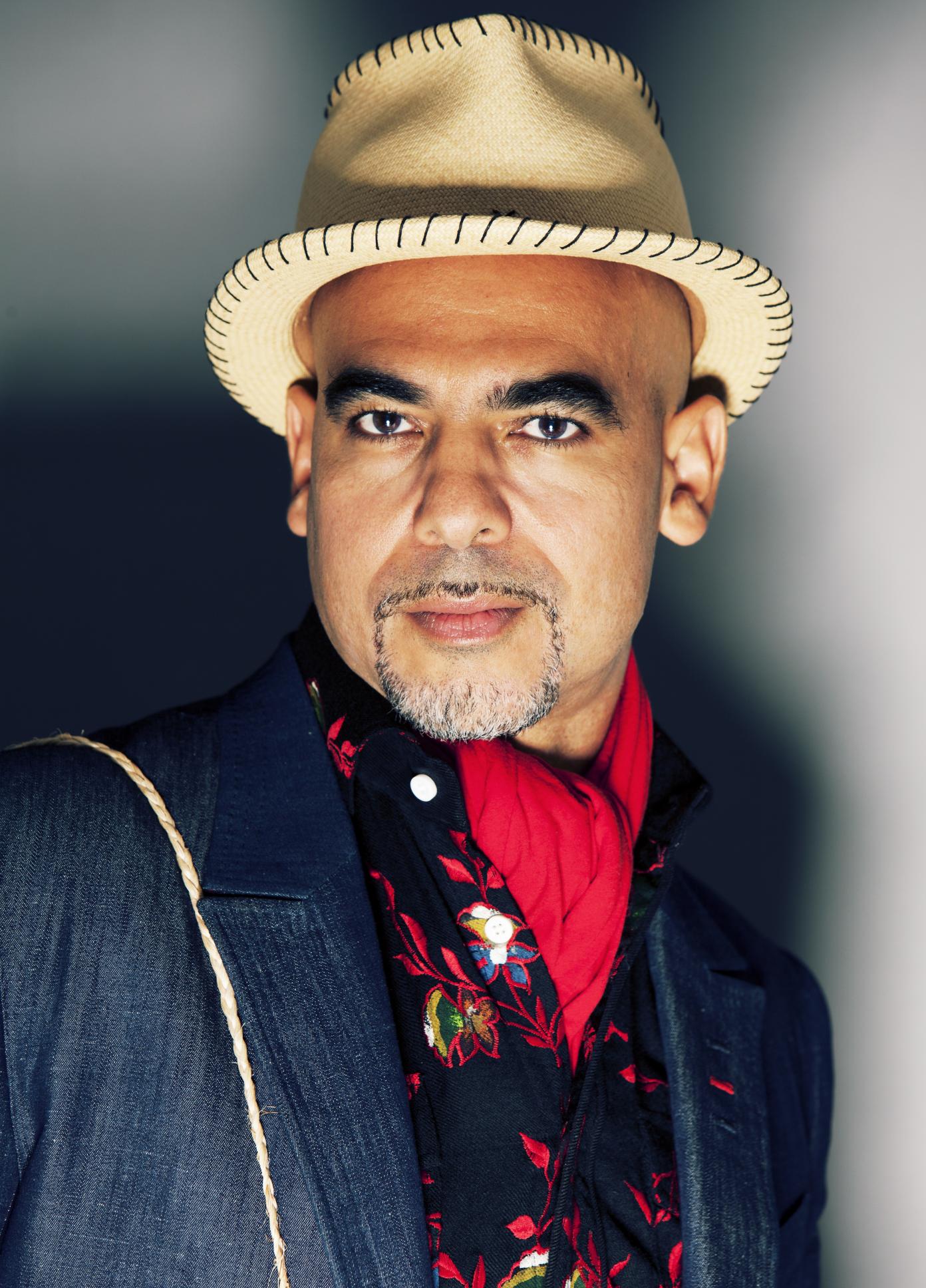 The renowned jazzman Jacques Schwarz Bart has developed a new Gwoka project under the familiar name Soné Ka-La 2 / Odyssée. After experimenting with this delicate yet intense repertoire in Guadeloupe and in Martinique, Jacques Schwarz-Bart is currently recording this album and preparing for a tour in France & the US in 2021. This unique project featuring artists such as Sonny Troupé, Malika Tirolien, Gregory Privat, Arnaud Dolmen and Reggie Washington has been selected by the jury of the Jazz & New Music Fund of the FACE Foundation, in collaboration with the Cultural Services of the French Embassy in the U.S.  
"Brother Jacques:" an innate talent in jazz and a chance encounter with a saxophone 
Since his early childhood, Jacques Schwarz-Bart has been immersed in a universe that questions the human condition. Likewise, he is the son of a major female Caribbean novelist, respected for her recountings of the impacts of slavery, and of a Polish Jewish man known for his writing about the Shoah, and a winner of the Prix Goncourt, a French literary prize. His musical work reflects similar questions as those discussed in his parents' writing: A multicultural blend of Afro-Caribbean rhythm and spiritual sounds. 
Before becoming a major figure in jazz, Jacques Schwarz-Bart followed an interesting and anomalous path. As shown in Franck Cassenti's documentary, Jacques Schwarz-Bart. The Voice of the Ancestors. The film takes viewers on a journey to the Caribbean, the United States, and France, during which Jacques Schwarz-Bart expresses his father's thoughts and shares the story of a family that embodies the concepts of "créolité" and "Tout-monde." 
After graduating from Sciences Po and École nationale d'administration, a French civil service academy, he worked for the President of the General Council of Guadeloupe. At that point in his life, one would have thought that his destiny was fully written. It was at the same moment, however, that he discovered the saxophone—and it was a revelation. 
After serving the General Council of Guadeloupe for two years, he resigned and moved to Paris where he became a senator's assistant, playing music in his spare time. One day, he met Berklee professor and guitarist Garrison Fewell at Caveau de la Huchette, a basement jazz club, where he asked him to perform a song. This encounter was a remarkable turning point—Garrison Fewell encouraged Jacques Schwarz-Bart to apply to the Berklee College of Music School in Boston. When he was  27, Jacques Schwarz-Bart flew to the United States, beginning his unexpected dream. 
Jacques Schwarz-Bart started playing alongside Giovanni Hidalgo, Bob Moses, and Danilo Perez. After graduating from Berklee, he found himself playing next to D'angelo, Erykah Badu, and Roy Hargrove. Jacques Schwarz-Bart participated in an important musical revolution with the emergence of Neo soul and new jazz. And Jacques Schwarz-Bart, with his unique inspirations and history, did not stop there. Interested in music from a spiritual point of view, he created two new styles: Gwoka and Voodoo Jazz. 
Gwoka and Voodoo Jazz: a musical and cultural history 
Driven by an emotional need and the search for aesthetics, tenor sax Jacques Schwarz-Bart questioned the history of gwo ka, allowing the style's origins to speak through his instrument. Schwarz-Bart's parents introduced him to this style of music, inherited from the African slaves taken to the French Antilles. Rhythms such as toumblak, pandjabel, and kaladja inspired the musician who found new ways to express his emotions in the language of this music. 
"My approach to gwoka jazz has consisted in finding and exploring the areas where jazz and gwoka music could meet, break them apart, and finally mold them to my liking … I used all 7 fundamental Gwoka rhythms and scales from traditional songs, and broke them into melodies espousing a complex harmonic language based on modern jazz and impressionist music. I also created a polyrhythmic dialogue by assigning a different grid to each instrument. For instance, the bass lines never outline the same accents as the drums … They just meet and key points of the clave. They are like different pieces of a puzzle. Finally, I always established a balance between complex and simple in order to maintain a multi-dimensional depth of perception throughout the story," Jacques Schwarz-Bart said in an interview with Vandoren. 
While exploring the possibilities of gwoka jazz, Schwarz-Bart continued to develop his freedom of musical expression, releasing another "creolized jazz" album inspired by voodoo. On his album, Jazz Racine Haïti, Schwarz-Bart sums up this ambitious project by showcasing traditional voodoo religious songs while incorporating the musicality and spirituality of jazz.  
"Voodoo Jazz was a different process altogether. Instead of deconstructing to build, I just enhanced both styles. Voodoo chants are very complex both in their wide use of scales, asymmetrical structures and motive variations, developments and modulations. So, I stayed very close to the original ceremonial religious chants, and added a rich harmonic language, and structures that open spaces for jazz improvisation. The last enhancing aspect consisted in writing many new parts that help introduce or/and prolong a chant," Jacques Schwarz-Bart said. 
Jazz Racine Haïti was also the central subject of the documentary Jazz Racine, directed by Celidja Pornon and Guiseppe De Vecchi, which reveals how Jacques Schwarz Bart worked on this album alongside the Voodoo priest Erol Josué and his mother Simone Schwarz Bart. 
When Jacques Schwarz-Bart releases albums, he continues to explore his roots and express the infinite musicality of jazz. His latest opus in 2017, entitled Hazzan, celebrates his origins, this time on his father's side, giving the colors of jazz to the Jewish liturgical music. The album is a true celebration that takes listeners beyond the sacred connotations of liturgical music to something powerfully new.  
Fifteen years later: from Soné Ka La to Soné Ka-La 2 / Odyssée 
In 2005, the first album signed by Jacques Schwarz-Bart, Soné Ka La, was an international triumph, exposing gwoka jazz in 23 countries with musicians Sonny Troupé, Olivier Juste, and Milan Milanovic. In 2020, the project Soné Ka-La 2 / Odyssée emerged with a new approach, fusing the melody of the saxophone with the captivating voice of Malika Tirolien. Contemporary and electronic touches complement these breathtaking melodies with the sound of Grégory Privat's keyboard, the combination of Arnaud Dolmen's drums, Sonny Troupé's Ka, and the magic of Reggie Washington's bass. Soné Ka La 2 / Odyssée is both a musical research project and the final result of improvisational mixing of genres.
Jacques Schwarz-Bart is a recording artist with 10 albums to his name, a composer, and an educator. He has produced over 20 records for a wide range of artists, is featured on over 150 albums, and has taught master classes and clinics in 12 different countries. Born in 1962 in Les Abymes, Guadeloupe, Schwarz-Bart started playing saxophone at 24. Schwarz-Bart was awarded the status of Knight of the Arts and Letters by the French government in 2015. He currently teaches at the Berklee College of Music in Boston while keeping up with a steady touring schedule. He is the laureate of the Bernheim Award for the Arts for 2017. 
Sign up to receive exclusive news and updates