Grantees 2021: Jazz & New Music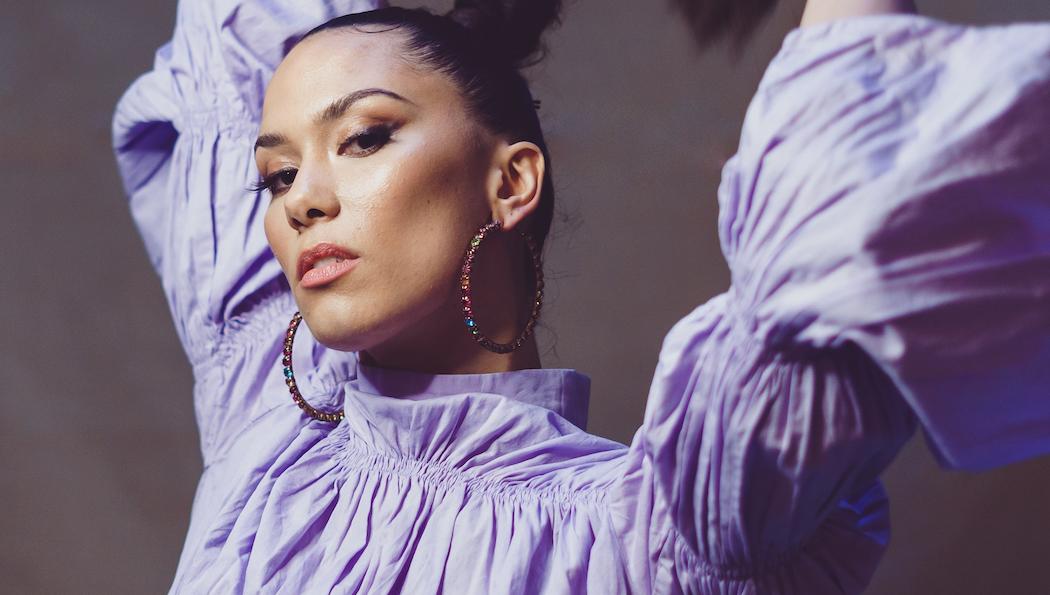 Designed to encourage the creative and professional development of French jazz and contemporary composers, musicians and ensembles in the US, Jazz & New Music granted $435,960 since 2019 to support 56 projects, resulting in 18 recorded albums, and more than 110 concerts.
Since 2019, the Jazz & New Music program – a combination of two independent programs, French American Jazz Exchange and New Music Fund – has continued to support fruitful collaborations. 
Creative Grants
Cédric Hanriot © Franck Agulhon
Katie Thiroux & Cédric Hanriot
New creation by Katie Thiroux (US) and Cédric Hanriot (France) with Melissa Aldana (Chili/US) and Jonathan Pinson (US)
This project brings together four musicians from diverse sociocultural backgrounds. They are unified by their desire to bring peace, understanding, and joy to others through music. Katie and Cédric have been inspired to compose a six-movement suite of music based on the work of Toni Morrison, Mahatma Gandhi, and Voltaire, all thinkers who upheld the values of peace, unity and humanity. Select poems from each artist are melded with the acoustic sounds of the saxophone, double bass, drums and piano, with pre-recorded organic material, pre-recorded sounds from the thinkers as well as audience participation, to demonstrate the unity that sound offers.
Thibault Cellier © Jacky Cellier
Think Big
New creation by Raphaël Quenehen (France), Thibault Cellier (France), Mike Reed (US), Ben Lamar Gay (US)
Think Big is an unprecedented quartet with the air of a libertarian manifesto that shoots up from experimental ground. Double bassist Thibault Cellier and saxophonist Raphaël Quenehen developed a relationship for 18 years within the artist collective "Les Vibrants Défricheurs" and the band "Papanosh." Standing with them in this quartet are Mike Reed, a drummer, composer, and hyper-activist on the Chicago scene as well as member of the AACM, and Ben Lamar Gay, his long-time partner, a trumpetist and multi-instrumentalist coming from the same galaxy. Think Big will be a perpetual musical de-liberation exploring two ways of playing as a collective. The music is thought of as a patchwork of musical pictures, a post-modern and contemporary look at jazz history–as an emancipatory artistic language. Compositions will be brought by the four musicians and improvisation will be the joyful link between those pieces. The stage is a playground, a place to let the audience both witness and contribute to creation.
Fanny Lasfargues © Rémi Denis
The Bridge #2.04
New creation by Morgane Carnet (France), Jozef Dumoulin (France), Fanny Lasfargues (France), Damon Locks (US), Macie Stewart (US)
This project seeks to form an asymmetrical group where the apparent instrumental imbalance would reveal other, more fragile and adventurous balances. These five unfettered spirits, who have never played together before, are gathered under one imperative: an immediate readiness to explore a musical territory where everything is possible. The group features one of Chicago's most renowned poets and visual artists, an up-and-coming violinist and guitarist, and a new generation of French musicians: a flamboyant saxophonist, an atypical and irreverent bassist, a keyboard player of purity and density. It's the art of improvisation at its most surprising, the invention of fantastic territories.
Katel © Muriel Thibault
Emel Mathlouthi – Shouka
New Creation by Emel Mathlouthi (US), Marie Davy (US), Katel (France), Lara Sarkissian (US), Rui Ho (China), Lyzza (Brazil)
MRA is Emel Mathlouthi's fifth album and a collaboration between her and a group of daring female artists and music producers from France, the US, and beyond. This album is a bold and unique journey into feminism, cultural exchange, and inclusion. This album is a powerful adventure to connect voices from minority communities within the minority group of female music producers. Working with women from diverse backgrounds and the LGBTQ community, Emel pursues a unique level of artistry, both musically and on a human level. Through powerful songs, she relates the poignant stories of men and women, targets of invisible violence and abuse, to pay tribute to them and support a vision of repair and healing.
Pauline Buet © Stanislas Alleaume
Ensemble I Giardini
New commission to composer Caroline Shaw (USA) / Ensemble I Giardini: 5 musicians with David Violi and Pauline Buet, artistic directors (France)
Only Shaw is an ambitious, monographic project birthed by Ensemble I Giardini. It aims to expose French audiences to the musical universe of American composer Caroline Shaw, a major young female artist whose rich work promises to be just as relevant tomorrow as it is today. The project will be developed in three phases: a commission and world premiere of a new work in partnership with leading French festival Musica; a French tour of five monographic concerts presenting this world premiere alongside two European premieres and a possible US-Canada tour; and a recording of the six pieces of the program including the commissioned work.
Le Grand Orchestre de Muzzix © Muzzix
Le Grand Orchestre de Muzzix
Radiolarians — Michael Pisaro
A new commission to composer Michael Pisaro (US), Le Grand Orchestre de Muzzix (France)
Radiolarians is a piece by Michael Pisaro commissioned by the Grand Orchestre de Muzzix, an orchestra of varying size. The ensemble will perform the work in an immersive concert, in which the audience will be surrounded by some 50 musicians. The piece has an uncommon written score: it consists of transcriptions of radiolarians drawn in E. Haeckel's book Die Radiolarien (1862). Pisaro created a graphic score with elements from 14 of those drawings: each one becomes a musical entity made up of various rhythmic and melodic patterns determined by its skeletal form. Because these zooplanktons lived in the primordial sea, the composer chose water as a key component of the piece. Noise elements symbolize the water throughout the entire work, while the musical radiolarians appear and disappear, alone or in groups.
Céline Bonacina © Nathalie Courau Roudier
Céline Bonacina
A new creation by Céline Bonacina (France), Rachel Eckroth (US), Chris Jennings (France), John Hadfield (France)
Saxophonist Celine Bonacina will collaborate with American pianist, keyboardist, singer, and composer Rachel Eckroth to create an original repertoire, to be recorded and then presented in concert. She will also include two other musicians of North American origin, residing in France, in the project: Chris Jennings (Canadian double bassist, composer, sound effect creator), and John Hadfield (American percussionist, drummer, composer, noise maker). The project draws inspiration from American jazz fusion to compose original music using both acoustic and technological resources. The purpose is to make this concept continue to evolve through a Franco-American dialogue, 30 years after jazz fusion first came into being.
Annabelle Playe © Quentin Chevrier
ISSUE Project Room, Inc.
Annabelle Playe: Ad Astra
New commission to composer Annabelle Playe (France)
Ad Astra is a new work by multidisciplinary French artist Annabelle Playe, commissioned by Issue Project Room. The piece is part of the With Womens Work series, commissioning artists to interpret and respond to scores included in Womens Work, a magazine first edited and self-published in 1975 by Alison Knowles and Annea Lockwood. In the commission, Playe composes with modulars, reverbs, a compressor, a MFB Synth II and a polyphonic synthesizer to create a series of pieces with variable durations. This creation takes the format of an electroacoustic piece which was presented as a free, pre-recorded event available to stream on ISSUE's website and Vimeo page as part of ISSUE's expansive Winter/Spring 2021 Season.
Elsa Biston © Marion Brunet
Matthew Teodori – Line upon line percussion
Pensée glissante, a new work by Elsa Biston
New commission to composer/performer Elsa Biston (France), Adam Bedell, Cullen Faulk, Matthew Teodori (US) 
The project consists of the creation and performance of Pensée glissante, a new evening-length work for line upon line, created by and performed with French composer Elsa Biston. It explores various relationships between the four musicians, from guided improvisation to more precise composition, mixing oral and written transcription. One feature of Elsa's recent work, to be further explored in this new piece, is the utilization of transducers to send collections of sine wave patterns through various percussion instruments, which act as amplifiers.
Théo Girard – ©2017 Richard Schroeder
Théo Girard
A new creation by Compagnie Discobole Associate Artist Théo Girard (France), Sophia Domancich (France), Nick Lyons (US), TBA (US)
Théo Girard, double bassist from Paris, is the initiator and artistic director of the project. His idea is to form a Franco-American jazz quartet with a man and a woman residing in the US and a man and a woman residing in France. The musical influences will be Lennie Tristano, Warne Marsch, and Lee Konitz for the beauty of their melodies and the freedom in their improvisations. French female jazz musician Sophia Domancich, an internationally renowned pianist will form the French duo with Théo Girard. A second female jazz musician forming the American duo with Nick Lyons is yet to be chosen.
Residency grants
Ensemble 2e2m © Pierre Gondard
Ensemble 2e2m
Reimagining The Global Latin American Composer
Ensemble 2e2m (FR), Composers – Latin America and Caribbean, including NYC-based Alyssa Regent from Guadeloupe
Americas Society is partnering with Festival Nueva Opera de Buenos Aires, the Centro de Experimentación del Teatro Colón, and Fundación Williams to invite musicians from French ensemble 2e2m to rehearse and perform newly commissioned works by Latin American and Caribbean composers, including Alyssa Regent from Guadeloupe. The project aims to expand the professional and aesthetic development of young and innovative music creators in Latin America. Over one week, musicians will rehearse the final version of the new works, hold a masterclass with students at Hunter College and the Graduate Center-CUNY, and present the world premiere of the new works during a concert at AS, as part of Music of the Americas Concert Series. The public events will be recorded and shared on Americas Society's social media platforms.
Yohan Giaume © Bruno Pellarin
Yohan Giaume
French Opera House Project
New creation by Yohan Giaume (France), Evan Christopher (US), David Torkanowsky (US), Roland Guerin (US), Herlin Riley (US), Tristan Liehr and Louis-Jean Perreau (France), Emmanuel François (France), Thomas Ravez (France), and Chuck Perkins (US) 
French Opera House Project is a multidisciplinary creation combining a virtual performance space rendered in 3D with live musical performances. The opera house was a historically important venue in 19th century New Orleans that hosted an international community of artists and a rich legacy of exchange between French and American cultures. A century after its destruction, a different disaster–a global pandemic–threatens cultural activity worldwide. This project proposes a creative and ambitious response to the COVID-19 crisis by offering a virtual cultural center in which artists can collaborate and perform. It celebrates the close ties between France and Louisiana, offers an immersive, historically informed experience to audiences, and, independent of pandemic-related concerns, represents a powerful model for experiencing live performances.
Ensemble Reverso © George B. Wells
Chamber Jazz Residency with Reverso at Hunter College of CUNY
Ensemble Reverso (France), Frank Woeste (France), Vincent Courtois (France), Ryan Keberle (US)
Hunter College, one of the constituent colleges of the City University of New York and a leader within the New York City public university system for the study of the Performing Arts, will present the French-American chamber jazz ensemble, Reverso, in a series of performances and workshops for a variety of audiences via both virtual and in-person activities. This "chamber jazz" residency will look to move past the differences that have separated jazz and classical pedagogy for generations while developing strategies that build on the shared languages, performance practices, repertoire, people, history, social and cultural movements, and other yet unknown similarities between the two musical worlds.
Thaïs Lona © Sandra Gomes
City Parks Foundation
Thaïs Lona with The Revive Big Band at SummerStage 2022
Thaïs Lona (France), The Revive Big Band (US)
SummerStage is NYC's largest free outdoor performing arts festival. In summer 2022, SummerStage will welcome a week-long residency for French soul-rap-R&B artist Thaïs Lona to collaborate with New York-based jazz ensemble The Revive Big Band (RBB), culminating in a performance at their mainstage in Central Park. RBB will work remotely with Thaïs in early 2022 to rearrange her songs for their big band. Her New York residency will include 4 days of rehearsals with RBB at Michiko Studios, one of which will be open to the public, and a free masterclass at SummerStage.
Philippe Ollivier © Camille Simon
Philippe Ollivier
Electroacoustic improvisations with Logelloop
New creation by composer Philippe Ollivier (France) with the Laptop Orchestra of the University of Iowa (US)
The School of Music at the University of Iowa has invited composer Philippe Ollivier for a residency at the University of Iowa. The residency will include rehearsals, performances, music creation, and instruction on the Logelloop software. The residency will end with a live recording of a concert featuring the Laptop Orchestra at the University of Iowa (undergraduate and graduate students), assistant professor Jean-François Charles, and guest artist Philippe Ollivier. A second concert will take place in Iowa City, to reach a different community and artists in the city. The laptop orchestra is an ensemble gathering open-minded musicians whose shared goal is to create and perform new works mixing traditional/classical instruments and live electronics, with any proportion of written music and improvisation.
Touring grant
Franck Vigroux © Quentin Chevrier
Franck Vigroux
New creation by Franck Vigroux (live electronics) (France), Ulrich Krieger (saxophone) (US)
Franck Vigroux and Ulrich Krieger will present a new piece for electronics and amplified-processed saxophone, which will be performed in a minimum of 4 cities right after a short residency at CalArts in LA in Spring 2022. If the tour is not possible due to the pandemic, they will work on a video to stream the performance online on each venue's social media and websites. CalArts will give access to rehearsal, recording, electronic and analog synth studios for the duration of the residency. During this time, Franck Vigroux will perform his new audiovisual concert The Island in San Francisco. 
Sign up to receive exclusive news and updates