French Author on Tour: Estelle-Sarah Bulle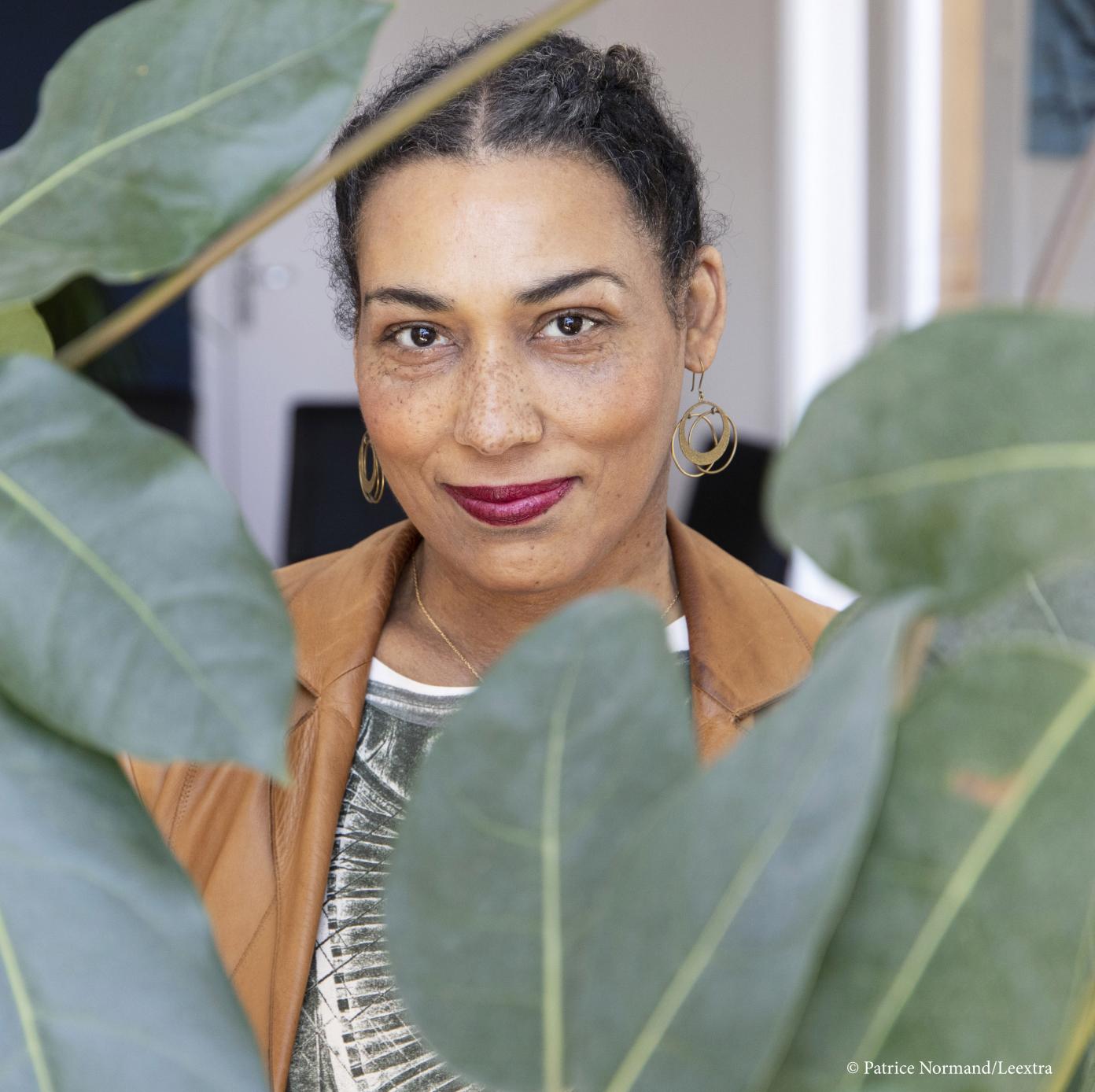 Estelle-Sarah Bulle, author of Where Dogs Bark with Their Tails, will go on her East Coast Tour in late September 2022.
About Estelle-Sarah Bulle
Estelle-Sarah Bulle, daughter of a Guadalupean father and a Franco-Belgian mother, has spent her professional career at cultural institutions. Her first novel, Where Dogs Bark with Their Tails (Là où les chiens aboient par la queue, Liana Levi, 2018) met with great success, garnering several literary prizes including the Stanislas Prize for a first novel, the Eugène-Dabit Prize for a popular novel, and the Carbet de la Caraïbe et du Tout-Monde Prize. She is also the author of a children's novel, Les Fantômes d'Issa (L'Ecole des loisirs, 2020).
About Where Dogs Bark with Their Tails
(Farrar, Straus and Giroux, 2022, translated from the French by Julia Grawemeyer)
The tales of one family and their larger-than-many-lives sister, Antoine, weave together the vibrant, epic story of Guadeloupe and its diaspora.
This is Antoine's life story: an ill-fated romance between her upper-class mother and farmer father; a childhood spent deep in the countryside; the splendors and slums of Guadeloupe's great city, Pointe-à-Pitre; the eruption of modernity; the rifts in a deeply hierarchical society under colonial rule—and the reasons she left it all behind. And to whom might she tell it?
A young woman born on the outskirts of Paris yearns to understand her lineage and métis identity. Her memories of occasional childhood visits are all that connects her to her father's home. It is at her request that old Aunt Antoine, the eccentric and indomitable matriarch of the Ezechiels, unwinds the unforgettable tale of their family and with it a rich, layered account of Guadeloupe and its diaspora over the course of the 20th century.
Spanning decades as it crosses the Atlantic, with lush language and vivid descriptions, Estelle-Sarah Bulle's Where Dogs Bark with Their Tails examines the legacies of capitalism and colonialism, what it means to be caught between worlds, how it feels to lose our most beloved, and what stories might help us reconcile past, present, and future.
Find more information here.
Request a Talk with the Author
To request a talk with the author, please fill out this form.
For more information, please email Ionah Vasseur.
Program
TBA
Sign up to receive exclusive news and updates