Call for Applications: Villa Albertine Residency for a Jazz Musician in New Orleans in Partnership with the Philharmonie de Paris and the New Orleans Jazz Museum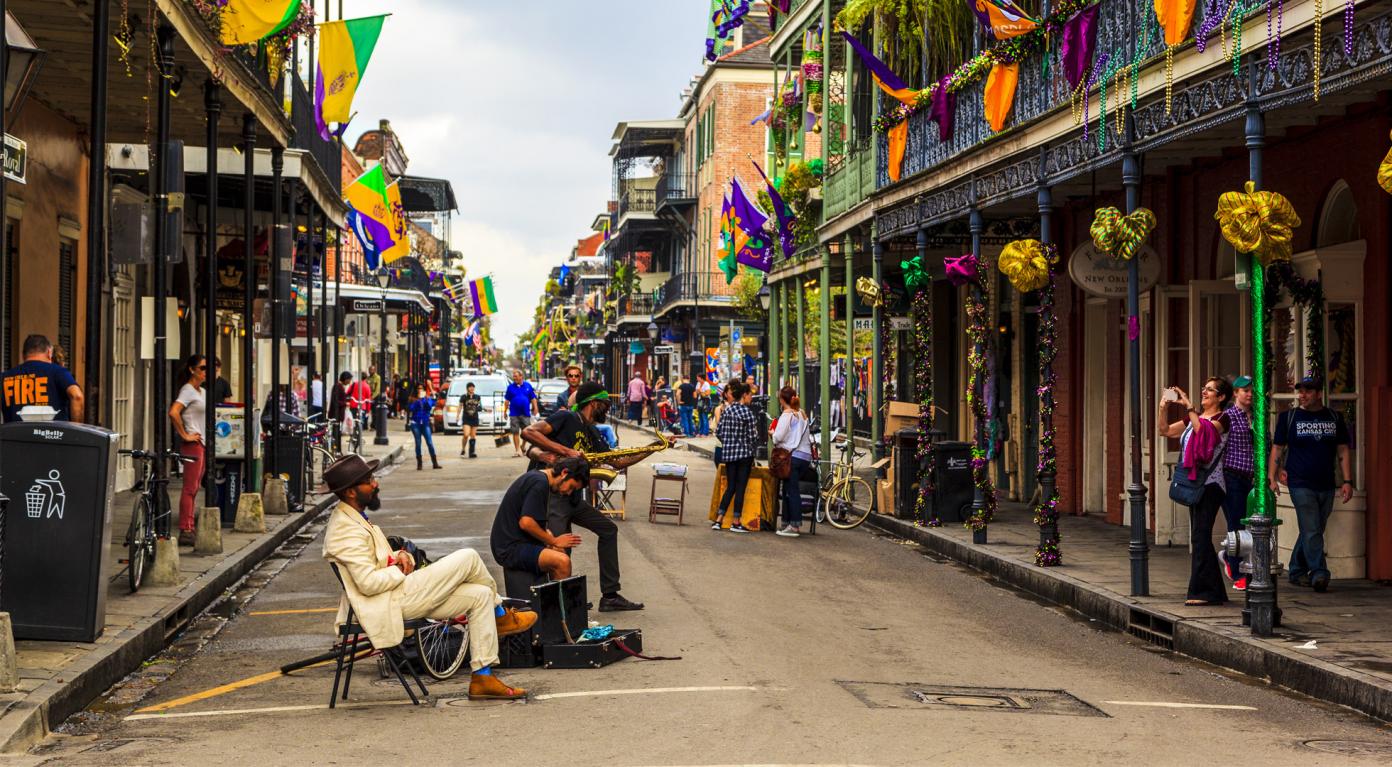 Villa Albertine invites a musician from the French jazz scene to discover New Orleans in order to prompt a renewed reflection on their practice.
Deadline: April 24, 2022, 11:59pm (French time) 
Supported and accompanied by the Philharmonie de Paris and the New Orleans Jazz Museum, this new exploratory residency will take place in 2023 in New Orleans, Louisiana.  
– Call for applications is open until April 24, 2022, 11:59pm (French time)  
– Duration: 1-3 months, in 2023  
– Place of residence: New Orleans, Louisiana 
Profiles and projects we're looking for:
These exploratory residencies are not intended as work behind closed doors, but to act as probing field work that inspires and creates new bonds. The project can be either a new proposal conceived for Villa  Albertine or research the resident has been conducting before they arrive in the US. In both cases, the raison d'être of the project is its relation to the place where it takes place. Although it involves presenting something, in any form, its outcome should not be centered on the production of a specific work or format, as a production residency would. 
Villa Albertine is looking for creators, researchers, and culture professionals with an original research project requiring an immersive stay in the United States, which can be supplemented by prospecting activities for business purposes. This residency gives the selected musician access to organizations and key players in the sector in New Orleans and the United States. The project proposed by the candidates should open up active dialogue with local actors. The first resident welcomed as part of this jazz residency will be bass player Sélène Saint-Aimé, who will carry out research on the Caribbean roots of jazz. To learn more about her upcoming residency, click here.
Residency area: 
This residency program is rooted in New Orleans, Louisiana. The port city is a place of exceptional diversity on the American continent, a unique melting pot with a mixture of African, Caribbean, Native American, and European influences, which provided the conditions that led to the birth of jazz at the end of the 19th and the beginning of the 20th century. The city's vibrant jazz scene has continued to nurture a multitude of highly skilled artists, who have benefited from the accompaniment of musical institutions anchored in the city, such as the New Orleans Jazz Museum.  
To learn more about the city, explore our New Orleans overview! 
Support from Villa Albertine:  
Villa Albertine provides personalized support that is adapted to the expectations and profile of each resident.  
This support is provided by renowned institutions the New Orleans Jazz Museum and the Philharmonie de Paris, so that the resident is immersed from the outset in an ecosystem conducive to meetings and discoveries. A schedule of meetups, visits, and events will be produced for each resident, in accordance with their project and needs. The New Orleans Jazz Museum will make its resources available to the resident (archives, studio, etc.).  
Villa Albertine will also support the resident in their analysis of material and logistical requirements for the project to be carried out properly. We will organize the resident's arrival and stay and will provide them with knowledge of the local artistic and cultural scene and its network. 
This support may be one of three types:  
Conception of the residency project: assistance in writing the residency presentation, finding resources and contacts that could help the applicant, etc.     
Promotion of the residency: communication on social media, content creation about the residency (articles, podcasts, videos, etc.)    
Post-residency follow-up: phase in France spent presenting the work carried out in the United States (conference, meet-up with professionals, etc.), help in developing an artistic or intellectual project   
Material support for the residency:
Villa Albertine will cover related travel costs and living expenses. This includes:    
Residency allowance covering everyday expenses (meals, local transport, etc) of $80 per day;  

International travel costs;  

Accommodations;  

Health, public liability, and repatriation insurance.     
Villa Albertine cannot commit to covering expenses other than the aforementioned travel costs and living expenses.   
Villa Albertine's framework is best suited for residents who will not be accompanied by a family or partner who is not part of the project. In the event that this type of accommodation is necessary—particularly for parents with children in their care—we'll work with the resident to ensure they have adapted housing and any additional support they need. 
Eligibility criteria:  
Applicants should justify that they:    
Have professional experience in the field of jazz and are recognized by their peers.  

Have a quality research project for the Villa that falls within a logical progression of their research topics. The project is clear and the artistic, cultural, and intellectual orientations that it develops are relevant and connected to the ecosystem that surrounds the residency.   

The candidate should be sufficiently advanced in their musical practice to wish to deepen it and seek new outlets for its production.  

The candidate must be at least 21 years old before the planned date of departure for their residency.   

There are no nationality criteria for the selected candidate, but they must be strongly involved in the French jazz scene.   
The candidate will have to comply with the health recommendations in place to enter the United States.   

A candidate can submit only one application per season.  

Any incomplete or noncompliant application will be deemed inadmissible.  Any intentionally false declaration will automatically void the application.  
Application process:
Online format applications should be sent to jazz@villa-albertine.org before April 24, 2022, 11:59pm (French time) with the following documents:  
Presentation file in English (less than ten pages long) that presents the applicant's career and  work in PDF format (max 10 Mo);    

Short presentation in English (2 pages maximum) of the research and prospecting project in PDF format;  
Speak English well, as demonstrated in a short video (already produced and available online, or recorded for the occasion, in which case the applicant shall simply introduce themselves and say a few words about their project, in no more than three minutes), for US members of the selection committees.  You can upload a video to a platform (such as YouTube or Vimeo) in "unlisted" mode so that it is accessible only to people who have the viewing link. You can also share a link to a file stored online (on Google Drive or Dropbox for example). If your video is protected by a password, please let us know. This video should be put at the beginning of the presentation file. 
Candidate selection method:
The resident will be chosen by a committee of French and American experts.  
Calendar:
April 24, 2022, 11:59pm (French time): Closing of the call for applications  
End of April – end of May 2022: Selection of candidates  
Mid-June 2022: Announcement of results  
January-December 2023: The residency (1 to 3 months) will take place at a time that suits the resident and the partners. 
This Villa Albertine residency program in New Orleans is supported by the Philharmonie de Paris and New Orleans Jazz Museum.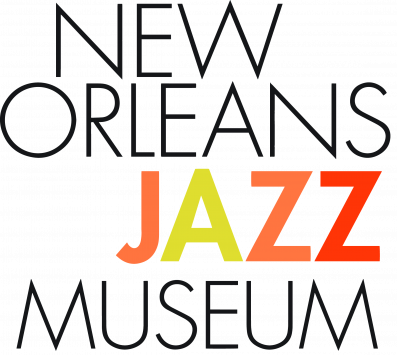 The New Orleans Jazz Museum celebrates the history of jazz through interactive exhibits, educational programming, research facilities, and performances. The Jazz Museum enhances New Orleans' ongoing cultural renaissance by providing resources for musicians and music lovers of all nationalities to explore America's quintessential musical art form in the city where jazz was born.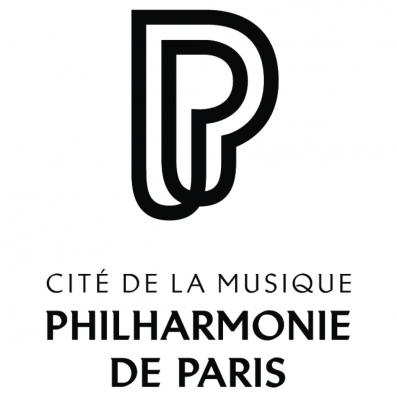 Cité de la musique – Philharmonie de Paris
The Cité de la musique – Philharmonie de Paris is a national public institution dedicated to musical performance, distribution, and education. It comprises 4 concert halls, the Musée de la musique, the Orchestra de Paris, temporary exhibition spaces, educational facilities, a media library, and rehearsal rooms. Its mission is to bring music to newer and broader audiences by promoting equal access for all to different forms of music. Each season, the Cité de la musique – Philharmonie de Paris holds some 500 concerts as well as 3 temporary exhibitions. It is also home to 4 resident ensembles, organises a vast range of educational activities, and coordinates the nationwide Démos youth orchestra programme.
Sign up to receive exclusive news and updates