What's Next?: Interview with Diliana Alexander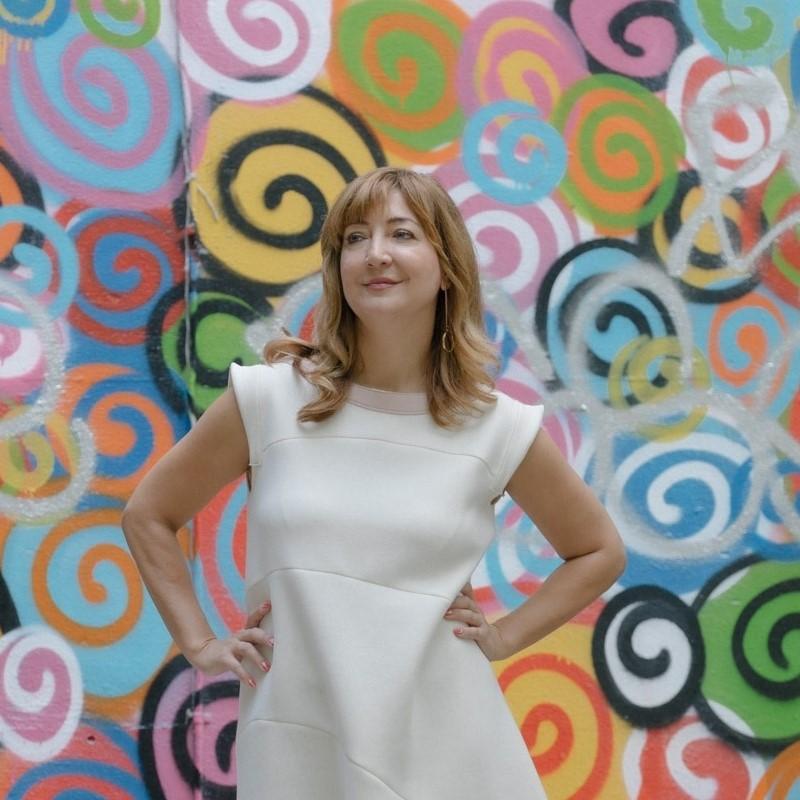 What's Next? is an interview series that explores the future of innovation through the eyes of American professionals.
Interview with Diliana Alexander, founder and director of Filmgate Miami.
About Diliana Alexander: Diliana Alexander is an award-winning traditional and interactive storytelling producer and director. In 2012, she co-founded FilmGate Miami, a nonprofit production studio that supports innovative storytellers who craft independent narratives. She is also the executive director of the annual FilmGate Interactive, the first festival in the US to solely showcase interactive and immersive stories, as well as the technology that supports them. In 2017, she co-founded the Downtown Media Center, a co-working space for media-related businesses in Miami, where she directed and produced her first virtual reality project, Stiltsville VR.
Miami in the 2010s was not particularly known for its new media culture. How did you get the idea to create a transmedia festival dedicated to storytelling?  
FilmGate Miami has always been ahead of its time, not an easy path, but creating the road is what we love and we do best.  
Personally, I experienced my first interactive project and as a traditional producer, I found it really exciting. The idea of the audience being a part of the story, it's challenging and fulfilling and I am an indie producer, I crave these kinds of challenges. I also knew that this puts us at the beginning of something new, like the first films—clunky, expensive, experimental, with the promise of an amazing future. Then it was a matter of convincing my staff, co-founder, the Knight Foundation, anyone that would listen that this is the future and Miami needs to level up and quick.  
From film to hackathons, to VR, to video games, how would you define the identity of FilmGate Miami? 
Our DNA is in our name, not that we are a traditional organization stuck on celluloid love, which we do love, but a gate towards an exciting new way of creation, a portal for emerging media makers to enter the industry, a door to a unique region—South and Central America, the Caribbean, the south, a place of illumination. At FilmGate, ideas get love and light, mentorship and tech support and become realities. All of our initiatives—our XR labs, hackathons, festivals, workshops, creative excursions, our in-house studio productions—lead to that place of creative illumination.  
Every year at FilmGate festival you present a large number of French productions. What is your take on the French scene today? 
The French XR creators continue to be leaders in the space. We do feature other countries, but if some of the best projects come from France and we only feature some of the best projects, it's inevitable to show so many. Also the support of the French government and embassy has been invaluable—introducing us to young studios whose career path we have followed, setting up meetings between us and most important players on the ground, ensuring that the accepted creators are present in Miami,this makes a big difference. I think you are aware that our international jury has selected a French project as the best of fest, consistently since our inception in 2013. The creative team Innserspace, as well as Simon Boisson have one twice. So far France stands unchallenged at FilmGate Interactive.  
You co-created the Downtown Media Center. Can you talk about your engagement with local creatives?  
We launched the Center in 2019. It's a 7000 square foot space located conveniently in Downtown Miami, which is reachable easily even by public transport, kind of rare in Miami still. It has a workshop space, a 50 seat theater, a green screen studio and also private offices available for rent. It finally gave us the opportunity to have all of our programs under one roof. Our business partners Heiga, are on the 5th floor, they are focused on sound recording, sound post, music licensing and immersive audio. Together, we can take an idea and deliver it to a Festival.  We are the only non profit studio of this kind in Florida. We support our members through the entire production process, as well as assist them with leveling up their skills. We love being in Downtown Miami, it has an intense energy, great light, you can walk to your restaurant and coffee shop or hotel, many artists, we are close to Overtown and Lemon City, Brickell, Wynwood, and South Beach, kind of representing both sides of Miami, the two financial extremes, we service both groups and put them together, that is important. 
How do you see the future of interactive media after the pandemic? What are its main assets and challenges?  
It's no secret that the pandemic was good for XR, the weird silver lining. Oculus headsets sold out. Remote experiences were tested.  
We discovered how to work, collaborate, create, network, and party together—virtually.  
I am glad that I can get back to in person festivals though. I like the combination of the analogue and the digital. I like the magic of technology augmenting real life and do not want to lose the real. As we get closer to indistinguishable digital experiences from the real, these are going to be the topics we need to consider. For now, our issues are that tech is still not there, there is a heavy headset on your forehead, you still need joysticks. I can't wait to drop the joysticks and just use my hands. I know Magic Leap and Oculus are already there and just working out some kinks. XR is an exciting field, it's very supportive, very inclusive, but there are ethical issues to consider, privacy, manipulation, big money taking over like with the internet. Hopefully, the future is not dystopian, it does not have to be. 
Interview with Diliana Alexander in June 2021
Sign up to receive exclusive news and updates