This Week on COLCOA Virtual Cinema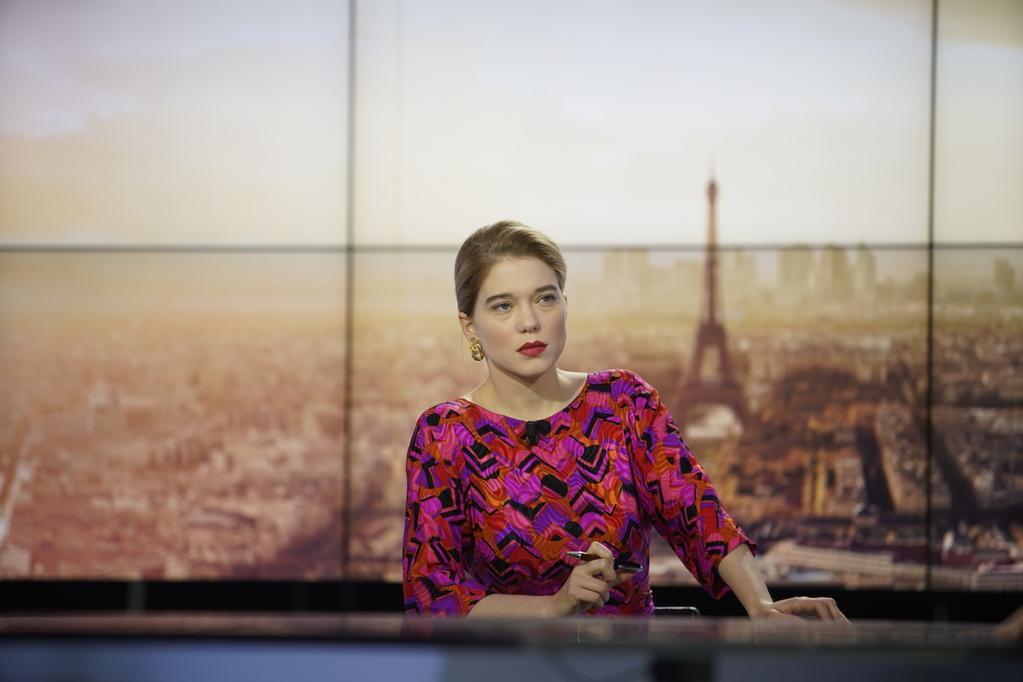 Discover this week's releases on COLCOA Virtual Cinema!
Bruno Dumont's France
Léa Seydoux brilliantly stands at the center of Bruno Dumont's unexpected, unsettling new film, which starts out as a satire of the contemporary news media before steadily spiraling out into something richer and darker. Never one to shy away from provoking his viewers, Dumont (The Life of Jesus, NYFF35) casts Seydoux as France de Meurs, a seemingly unflappable superstar TV journalist whose career, home life, and psychological stability are shaken after she carelessly drives into a young delivery man on a busy Paris street. This accident triggers a series of self-reckonings, as well as a strange romance that proves impossible to shake. A film that teases at redemption while refusing to grant absolution, France is tragicomic and deliciously ambivalent—a very 21st-century treatment of the difficulty of maintaining identity in a corrosive culture.
Written and directed by Bruno Dumont.
Watch now on COLCOA Virtual Cinema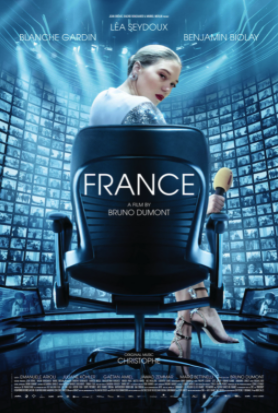 Jean-Luc Godard's Hail Mary 
Denounced by the Pope and banned and boycotted worldwide, this surprisingly serene and lyrical work translates the Virgin Birth into tangible contemporary terms, with Mary as a teenage, basketball-playing gas station attendant who receives the Annunciation by jetliner. Mary is a beautiful yet ordinary teenager who vows to maintain her chastity. Following a warning from an angel, a confused and innocent Mary unexpectedly becomes pregnant and is forced to wed her taxi-driving boyfriend Joseph. He, in turn, must love his virgin bride from a distance, revering her without touching her. Forced to face a shocking reality, Mary and Joseph, along with their family and friends, must struggle to cope as the provocative theme unfolds. Hail Mary is a sensational and bold work from French master director Jean-Luc Godard which kicked off an uproar of protest heard around the world.
Written and directed by Jean-Luc Godard.
Watch now on COLCOA Virtual Cinema.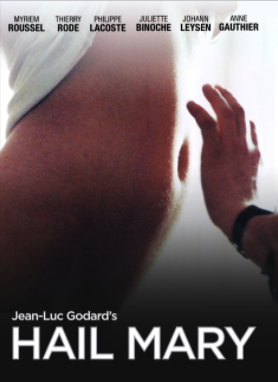 Aurel's Josep
February 1939. Spanish republicans are fleeing Franco's dictatorship to France. The French government has built concentration camps, confining the refugees, where they barely have access to hygiene, water, and food. In one of these camps, separated by barbed wire, two men will become friends. One is a guard, the other is Josep Bartoli (Barcelona 1910 – NYC 1995), an illustrator who fights against Franco's regime.
Written and directed by Aurel.
Watch now on COLCOA Virtual Cinema.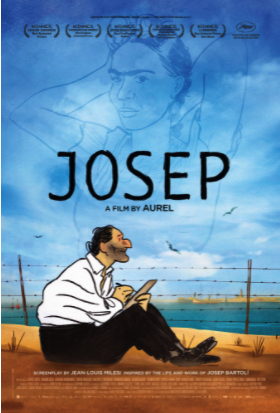 Brought to you by the producers of COLCOA French Film Festival, the annual showcase of premieres and awards in Hollywood, COLCOA Virtual Cinema is a pay-per-view platform in the US that is dedicated to movies and series produced or co-produced in France. Watch a selection of 200+ French films and series at home, from new and recent releases to restored classics, some of which have premiered and been awarded at the festival. 
Films are presented with English subtitles and accessible from anywhere in the United States. The line-up is updated with new titles added every week on Fridays. No subscription needed! Some of films are free, and rental prices start at $2.99 (all fees and taxes included) and may vary depending on the film and the distributor we are affiliated with. New films released simultaneously in theatres may have a higher price adjusted accordingly. Just click on the film you want to watch and follow the instructions!
COLCOA Virtual Cinema is presented by the Franco American Cultural Fund, a partnership of the DGA, MPAA, SACEM, and WGA West, with the support of Federation of Alliances Française USA.
Sign up to receive exclusive news and updates