Los Angeles' Season 2 Jury Experts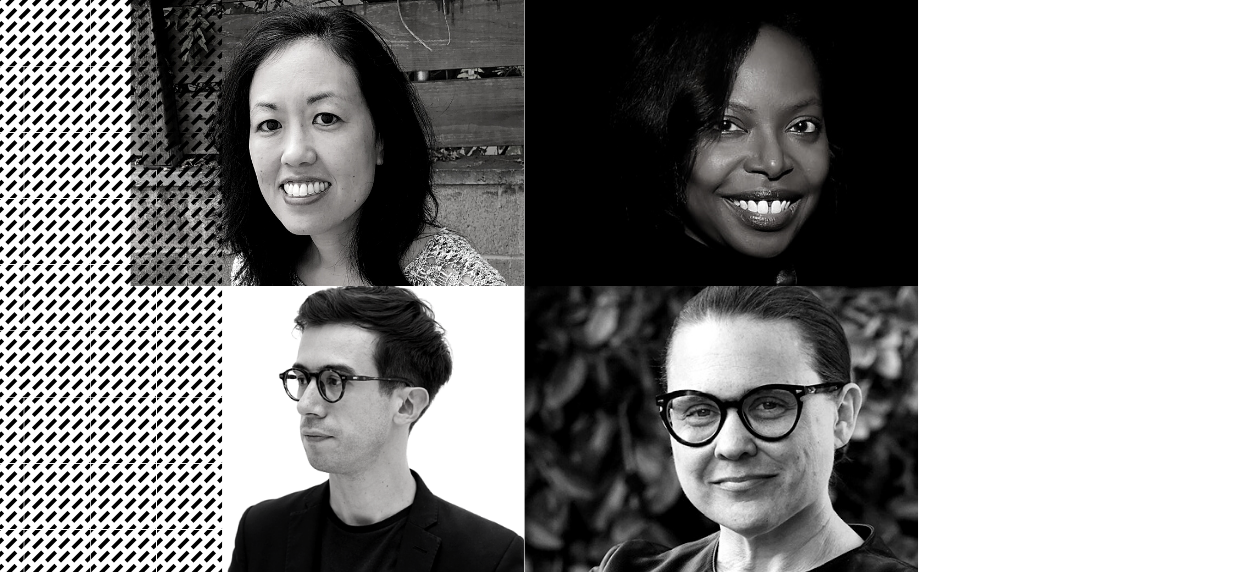 Villa Albertine is proud to present the four cultural experts who took part in the Los Angeles jury for Season 2.
Jennifer King, PhD
Associate Curator, Los Angeles County Museum of Art  
Jennifer King is Associate Curator of Contemporary Art at LACMA. She received her PhD from Princeton University, her MA from the Williams College, and attended the Whitney Independent Study Program in New York. Prior to joining LACMA in 2013, she held curatorial positions at Project Row Houses in Houston, the National Gallery of Art in Washington, D.C., and the Museum of Fine Arts, Houston.  
Jacqueline Lyanga
Head of DEI (Diversity, Equity and Inclusion) at IMDb.com 
Jacqueline Lyanga is Head of DEI for IMDb, where her role includes developing inclusive infrastructure and creative content for IMDb customers globally. Prior to joining IMDb, Lyanga founded Global Cinematheque, a U.S. based organization promoting international cinema and was also the Artistic Director of Film Independent in Los Angeles. Jacqueline was also the Director of AFI FEST presented by Audi, the American Film Institute's (AFI) annual international film festival in Los Angeles for eight years, from 2010 to 2018.  Jacqueline has been appointed to the rank of Chevalier dans l'Ordre des Arts et Lettres by the French government for her promotion of French film and culture in the United States.
João Ribas 
Steven D. Lavine Executive Director, Vice President for Cultural Partnerships, Roy and Edna Disney CalArts Theater (REDCAT)
João Ribas is the Steven D. Lavine Executive Director, and Vice President for Cultural Partnerships, at the Roy and Edna Disney/CalArts Theater (REDCAT). He was previously Director of the Serralves Museum of Contemporary Art, Curator at the MIT List Visual Arts Center, and The Drawing Center, New York. The winner of four AICA Exhibition Awards and of the Emily Hall Tremaine Exhibition Award, his writing has been published in various international publications. 
Julia Ward
Humanities Director, LA Phil
Julia Ward currently serves as the Humanities Director of the LA Phil, where she spearheads the organization's multidisciplinary festivals and provides creative direction for its large-scale media and publication projects. Prior to joining the LA Phil, Julia served in programming roles at the Kennedy Center and Smithsonian Institution and on the arts administration and anthropology faculties of George Mason and George Washington universities. 
Sign up to receive exclusive news and updates