Chicago's Season 2 Jury Experts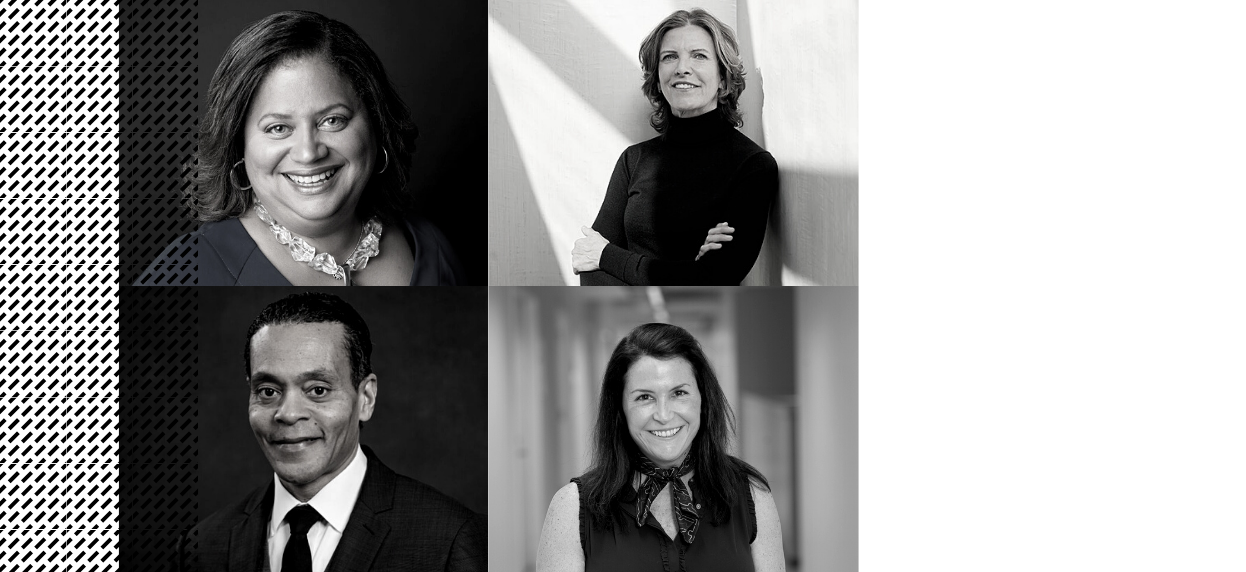 Villa Albertine is proud to present the four cultural experts who took part in the Chicago jury for Season 2.
Michelle T. Boone 
President, The Poetry Foundation 
Michelle T. Boone is President of The Poetry Foundation based in Chicago, Illinois. Appointed in May 2021, she is the first woman and first African American to lead the organization. The Poetry Foundation is an independent literary organization committed to a vigorous presence for poetry in American culture. Its programs and publications are designed to shape a receptive climate for poetry by developing audiences, supporting innovative avenues for delivery, and acknowledging all styles of poetry through literary prizes and programs. 
Jeanne Gang 
Founding Principal and Partner, Studio Gang 
Architect Jeanne Gang leads Studio Gang, an international architecture and urban design practice. Known for creating award-winning places that connect people with each other and the natural environment, her projects include Chicago's Aqua Tower and Nature Boardwalk at Lincoln Park Zoo, as well as the upcoming University of Chicago Center in Paris and the Richard Gilder Center for Science, Education, and Innovation at the American Museum of Natural History in New York City. 
Donald E. Lassere
Edgar D. and Deborah R. Jannotta President and CEO, Chicago History Museum
Donald E. Lassere is the President and CEO of the Chicago History Museum. Before his appointment at CHM, Lassere directed the Muhammad Ali Center in Louisville, Kentucky for more than ten years. There he helped rebrand the center and strengthen its ties with the community. Lassere has also worked for Scholarship America, administering upwards of 1,200 scholarships and educational help during his tenure.
Allison Peters Quinn 
Curator and Director of Exhibitions & Residency Programs, Hyde Park Art Center 
Allison Peters Quinn is a curator and writer based in Chicago, USA. Her work over the past ten years has been focused on projects that address intersections between art, public space, and civically-minded practices. She has organized significant exhibitions and published essays for emerging and established contemporary artists such as Candida Alvarez, Theaster Gates, Susy Giles, and Jefferson Pinder. Quinn is currently the Director of Exhibition & Residency Programs at Hyde Park Art Center.  
Sign up to receive exclusive news and updates