Boston's Season 2 Jury Experts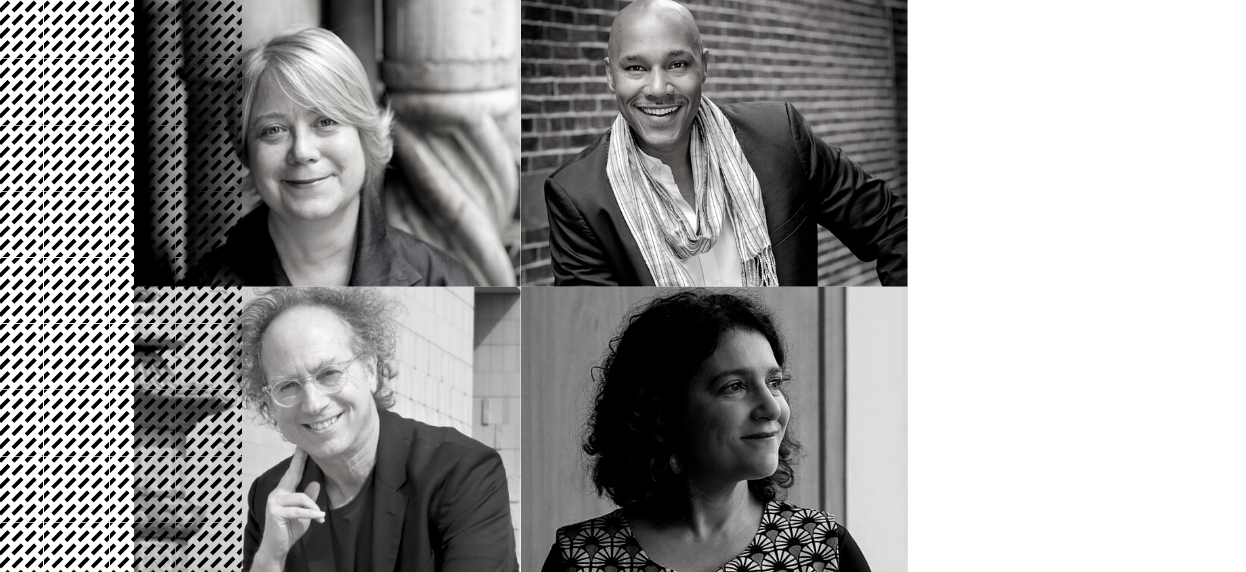 Villa Albertine is proud to present the four cultural experts who took part in the Boston jury for Season 2.
Pieranna Cavalchini    
Curator of Contemporary Art, Isabella Stewart Gardner Museum  
Pieranna Cavalchini is the Isabella Stewart Gardner Museum's Curator of Contemporary Art. Cavalchini also oversees the museum's artists-in-residence program, which, during her tenure, has hosted 35 visual artists. Prior to joining the Gardner Museum, Cavalchini served as a Special Advisor to Incontri Internazionali d'Arte in Rome and as coordinator for the Concerti di Mezzogiorno, at the Festival of Two Worlds of Spoleto.  
David Howse
VP of Office of the Arts and Executive Director, Emerson College  
Named one of Boston's 100 most influential people, David C. Howse is a recognized speaker, cultural interventionist, and leader in the nonprofit arts and culture sector for over a decade. As Vice President of the Office of the Arts at Emerson College and Executive Director of ArtsEmerson, Howse is fiscally, administratively and programmatically responsible for multiple cultural venues in Boston's downtown Theater District.   
Tod Machover 
Muriel R. Cooper Professor of Music & Media, MIT Media Lab 
Tod Machover is a composer and educator who endeavors to enhance music with innovative technologies. He is the inventor of Hyperinstruments and Hyperscore that expand performance and creativity, and is researching musical techniques that promote wellbeing and cure disease. His compositions have been performed by major artists worldwide, and he is especially known for his radically innovative operas. Machover is the Muriel R. Cooper Professor of Music and Media at the MIT Media Lab. 
Sarah Wolozin
Director, MIT Open Documentary Lab 
Sarah Wolozin is director of the MIT Open Documentary Lab. In her prior work she experimented with storytelling and emerging technology to make information and new technologies more accessible and to shed light on alternative and unknown narratives. She is founder and editorial director of Docubase, co-founder and editor-at-large of Immerse, and co-founder of the Co-Creation Studio. She co-curates a bi-annual conference on topics relevant to documentary and emerging media. 
Sign up to receive exclusive news and updates