Sundance 2022 goes virtual – Discover its French Films' Lineup!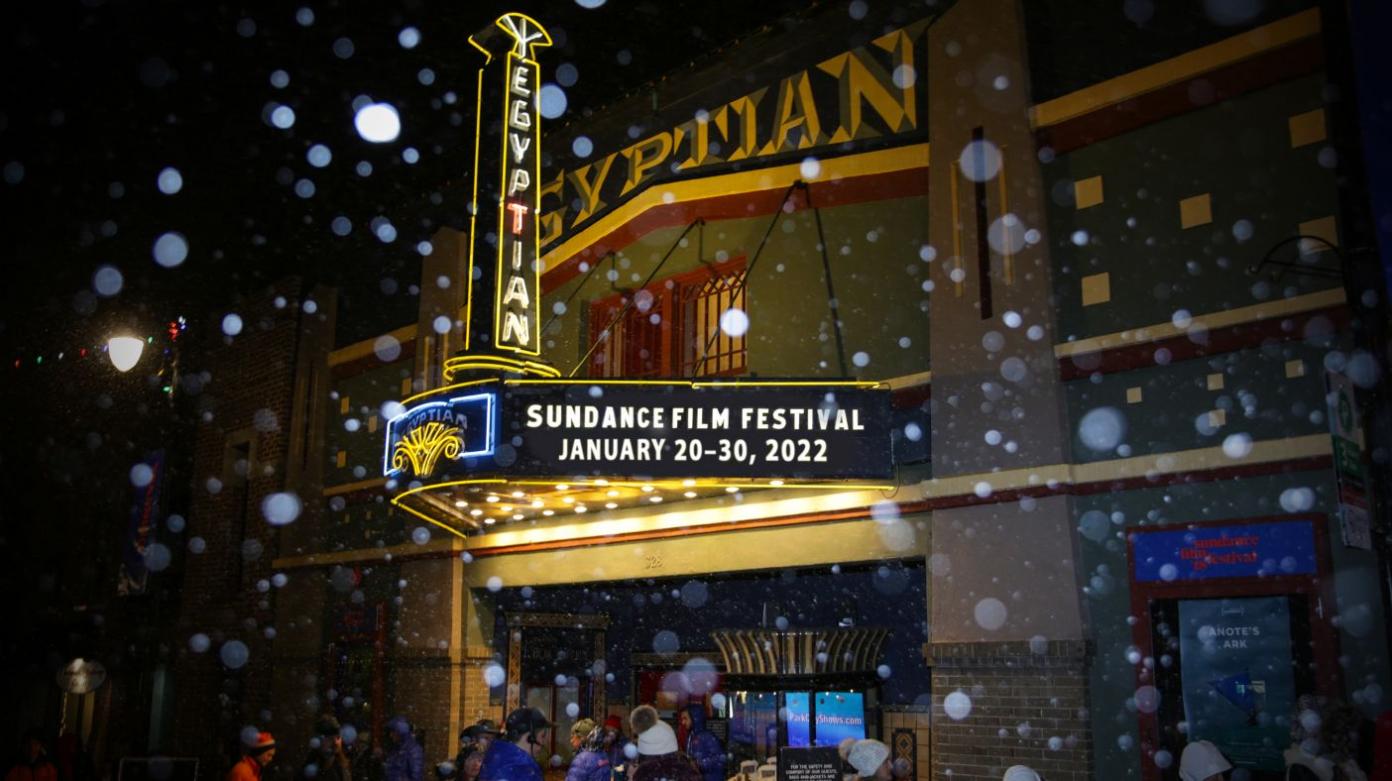 The Sundance Institute has unveiled its lineup for the 2022 edition of the Sundance Film Festival! Due to COVID, this year's edition will take place online from January 20th to 30th.
Of the Festival's 82 upcoming features discover the French films and coproductions here:
WORLD CINEMA DRAMATIC COMPETITION
The Cow Who Sang A Song Into the Future 
Chile/France/U.S.A/Germany 
Director and Screenwriter: Francisca Alegría
Screenwriters: Fernanda Urrejola, Manuela Infante
Producers: Tom Dercourt, Alejandra García
Cast: Leonor Varela, Mia Maestro, Alfredo Castro, Marcial Tagle, Enzo Ferrada, Luis Duboì
World Premiere 
Cecilia and her children travel to her aging father's dairy farm after he has a heart attack. Back in her childhood home, Cecilia is met by her mother, a woman dead for many years, whose presence brings to life a painful past chorused by the natural world around them.
Bolivia/Uruguay/France
Director and Screenwriter: Alejandro Loayza Grisi
Producers: Santiago Loayza Grisi, Federico Moreira, Marcos Loayza, Jean-Baptiste 
Cast: Jose Calcina, Luisa Quispe, Santos Choque
World Premiere
In the Bolivian highlands, an elderly Quechua couple has been living the same daily life for years. When an uncommon long drought threatens their entire way of life, Virginio and his wife Sisa face the dilemma of resisting or being defeated by the environment and time itself.
SPOTLIGHT
France
Director and Screenwriter: Audrey Diwan, Screenwriter: Alice Girard
Producers: Edouard Weil, Alice Girard
Cast: Anamaria Vartolomei, Kacey Mottet-Klein, Luana Bajrami, Louise Chevillotte, Pio Marmai. 
France, 1963. Anne is a bright student with a promising future. But when she falls pregnant, she sees the opportunity to escape the constraints of her social background disappearing. With final exams approaching and her belly growing, Anne resolves to act, even if she must risk prison to do so.
MIDNIGHT
France / Canada
Director: Monia Chokri
Screenwriter: Catherine Léger
Producers: Phase 4 Productions and Amérique Films Inc.
Cast: Patrick Hivon, Steve Laplante, Nadia Tereszkiewicz and Monia Chokri
After a sexist joke goes viral, Cédric loses his job and embarks on a therapeutic journey to free himself from sexism and misogyny. He and his girlfriend hire a mysterious and liberated babysitter to help shake things up.
SHORT – NEW FRONTIER
France 
Lead Artist: Karim Ben Khelifa
Key Collaborators: TT Hernandez, Quentin Noirfalisse
North American Premiere.
An entirely new way for people to understand the human cost that went into producing their smartphones. This project brings the Democratic Republic of Congo's tragic mining industry straight to the smartphone that its mineral resources helped make, via an app on both IOS and Android systems.  
They Dream in My Bones – Insemnopedy II 
France 
Lead Artist: Faye Formisano
Key Collaborators: Ludovic De Oliveira, Lilou-Magali Robert, Cindy Coutant
North American Premiere.
Immersed on virtual veils, this VR360 experience tells the story of Roderick Norman, a researcher in onirogenetics, the science he founded, which makes it possible to extract dreams from an unidentified skeleton at the frontier of gender and the human.
On the Morning you Wake (To the End of the World)
France / England
Directors: Mike Brett, Arnaud Colinart, Steve Jamison, Pierre Zandrowicz
Screenwriters: Mike Brett, Steve Jamison, Jamaica Heolimeleikalani Osorio
Producers : Atlas V, Archer's Mark
On a regular Saturday morning in January 2018, as Hawaiian citizens went about their daily routines, the entire State population received an SMS from the Hawaii Emergency Management Agency, which read:
"BALLISTIC MISSILE THREAT INBOUND TO HAWAII. SEEK IMMEDIATE SHELTER. THIS IS NOT A DRILL."
As cellular communication networks collapsed, and panic took hold of the population, 1.4m people (as well as their friends and relatives across the globe) had to contemplate the very real possibility that they were about to die.
SHORT – INTERNATIONAL COMPETITION
France
Directors and screenwriters:  Gabrielle Selnet, Adam Sillard, Chloé Farr.
Producer: Moïra Marguin
Having just arrived in paradise, Jerome sets out to find his wife Maryline. In the course of his search, he sinks into a surreal and colorful world in which no one seems to be able to help him.
France
Director and Screenwriter: Moïse Togo
Producer: Le Fresnoy – Studio national des arts contemporains
Cast: Bassirou Sissoko, Mohamed Tiécoura Coulibaly
$75,000 highlights the biological aspect of albinism, which is a genetic and hereditary abnormality that affects not only pigmentation, but also and above all the physical and moral conditions of people with albinism. These people are victims of discrimination, mutilation and ritual crimes in Africa. 
Listen to the Beat of Our Images
France
Dictors and screenwriters: Audrey Jean-Baptiste and Maxime Jean-Baptiste
Producer: Gérard Azoulay (Observatoire de l'Espace du CNES)
Cast: Rose Martine (voice-over)
Based on audiovisual archives from the National Center for Space Studies (CNES), Listen to the Beat of our Images, is a film by Audrey and Maxime Jean-Baptiste which deals with the establishment of the Guyanese Space Center (Kourou, French Guiana), wishing to bring out the Guyanese population, a real out-of-frame of this space adventure. Combining field investigation and video-editing processes on archives, the film is a fictionnal documentary around a narrator, representative of a generation of Guianese who experienced as a spectator the transformation of their territory.
France
Director and screenwriter: Adrian Moyse Dullin
Screenwriter: Emma Benestan
Producers: Lucas Tothe and Sylvain Lagrillère (Punchline Cinéma)
Cast: Yasser Osmani, Aya Halal, Ramatoulaye N'dongo et Sanya Salhi
Fifteen-year-old Kenza and her thirteen-year-old brother Mahdi regularly act out an escalation of petty cruelties and humiliations inspired by social networks. Today, during a bus ride, Kenza puts her naive and romantic little brother to the test: he must make a declaration of love right now to Jada; a girl Mahdi loves but who doesn't know him. Pressured by his sister, Mahdi finally sets out about it.
France
Director and screenwriter: Nieto
Producer: Nicolas Schmerkin (Autour de Minuit)
Swallow the Universe is a Japanese Emaki manga (a hand-painted horizontal scroll) which tells the grandiloquent blood-and-thunder saga of a young child lost in Manchuria's deep jungles. His sudden presence creates complete anarchy in the local fauna's until-then perfectly organized and primitive world. Gifted with a striking beauty, the child's presence awakens in the monkeys, tigers, anteaters and amphibians, envy and need of possession, originally human passions.
SHORT – OUT OF COMPETITION
France / China
Director and screenwriter: Wei Hu
Producers: Julien Féret (Ama Productions), Yangxu Zhou (Goya Entertainment)
Cast: Genden Punstok
A young itinerant photographer and his assistant suggest to Tibetan nomads photographing them in front of various back grounds.
Click here to learn more about the 2022 lineup of the Sundance Film Festival !
Sign up to receive exclusive news and updates