Summer Dance Festivals and Can't-Miss Dance Shows in France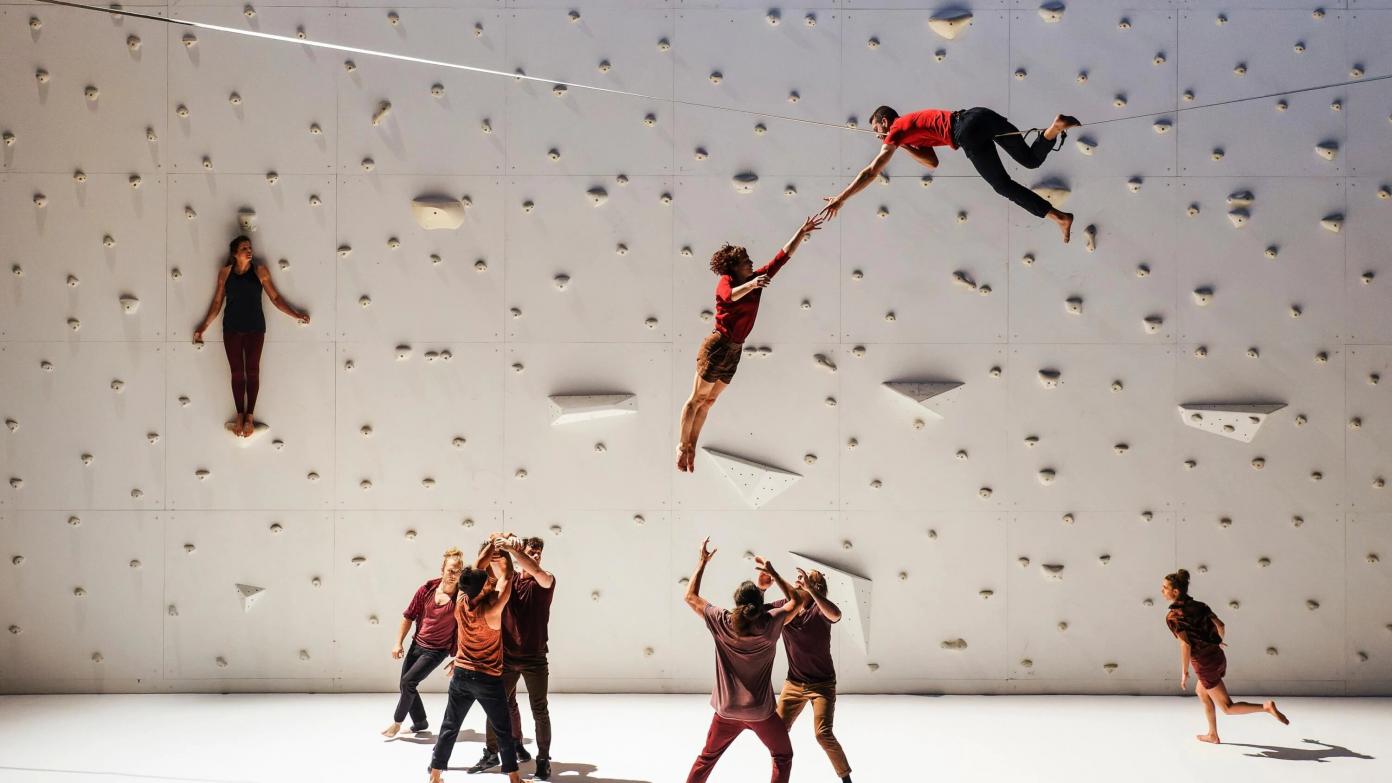 Summer is the high season for dance festivals in France. From Lille to Marseille by way of Avignon, performance festival abound.
Rencontres Chorégraphiques de la Seine St. Denis 
May 13 – June 18  
The Rencontres chorégraphiques internationales de Seine-Saint-Denis is a contemporary dance festival dedicated to new choreography from international artists which happens in the northern Paris suburb of Seine-Saint-Denis. 
June Events, L'Atelier de Paris, Paris  
 May 30 – June 18
L'Atelier de Paris is a National Choreographic Development Center at the service of art and the choreographic community. It combines missions to support creation and distribution through its Saison en création(s) and the JUNE EVENTS festival.  
June 11 (9pm): Première of the show Yasuke Kurosan by Smaïl Kanouté with seven dancers at Theatre de l'Aquarium 
Latitudes contemporaines, Lille  
June 1-30  
The 20th edition of Latitudes contemporaines will feature François Chaignaud – Isadora Duncan's dances (June 11), The Divine Cipher by Ana Pi (June 14), Ali Moini (June 15) , and Mascarades de Betty Tchomanga.
Centre National de la Danse – Camping, Pantin, Lyon
June 13-24
Camping 2022  is a festival and an international platform for workshops and performances, a unique experience offering encounters with artists from the international choreographic scene while open to other artistic fields. Camping is an artistic space where all the poetic experiences of dance, theatre, performance and visual arts can find expression.
Corps Extrêmes, Rachid Ouramdane at Chaillot – Théâtre national de la danse, Paris  
June 16-29
With Corps Extrêmes, Rachid Ouramdane addresses this quest for idealism with a group of acrobats and flyers.
The show is presented with the Théâtre de la Villa as part of their "offsite" programming.
Festival de Marseille 
June 16 – July 10   
Among the artists and pieces presented by the Festival de Marseille are Mailles Dorothée Munyaneza, Marlene Monteiro Freitas, Aina Alegre, Compagnie L'autre Maison…  Radouan Mriziga,  Ahamada Smis, "D'après le silence" by Christiane Jatahy, and "Tragedie, New Edit" by Olivier Dubois.
Montpellier Danse
June 17 – July 3 
Montpellier Danse will feature Noé Soulier's First Memory (June 27-29); Robyn Orlin with two works: In a corner … solo with Nadia Beugré (June 21-22) and We wear our wheels, a group piece (June 25-26); Nacera Belaza with "l'envol" and "L'onde," Bouchra Ouizguen, and many more.
Afropolis 2022, Marseille  
June 27 – July 3
afropolis2022 in Marseille will be a major gathering of dance creatives from around the world, who are engaged in contemporary dissemination of African and Afro Diasporic. 
In partnership with Festival de Marseille 2022 in association with La Friche Belle de Mai, and QDance Center – Qudus Onikeku, Lagos, Nigeria. 
Avignon Festival – IN 
July 7-26 
Several Dance Creations will be presented at this year's Avignon Festival: "Lady Magma" by Oona Doherty (July 9, 10, 11, 13, 14, 15, 16 & 17),  Amala Dianor in collaboration with Via Kathelong (July 10-17 at Cour Minerale), "Tumulus" by François Chaignaud (July 20, 21, 23, 24, 25 & 26), and "Silent Legacy" by Maud le Pladec (July 20, 21, 22, 25 & 26).
Le Bal de Paris – Blanca Li at Opéra de Rennes
July 8 – 10  
Le Bal de Paris by Compagnie Bianca Li gives the audience a live & immersive show and invites invites up to 10 participants to party at the biggest ball in Paris and to dance for 35 minutes with two live dancers in a space of 90m².
Les Hivernales in Avignon  
July 10-20 
Anne Nguyen (hip hop) and Ruth Childs (the niece of Lucinda Childs), Fabrice Ramalingon, and many others will perform at Les Hivernales.
Festival Paris l'été 
July 11 – 30  
The Paris Summer Festival offers major artistic and cultural events throughout Paris and its region.
Theater, dance, circus, music, performances and plastic installations take over many well-known and unusual places in the capital, most often in the open air and outside traditional performance venues.
Headliners include Ballet Preljocaj, Compagnie Massala-Fouad Boussouf, and Mette Ingvarsten.
Sign up to receive exclusive news and updates