Reading List: Summer 2022 Favorites

Summer vacation is finally upon us! If you're wondering what book you should pack in your suitcase, read on to explore the Book Department's thoughtfully curated selection of French books, recently published in English, from comics to novels and essays, with a particular focus on strong female voices. Check out our summer 2022 must-reads below!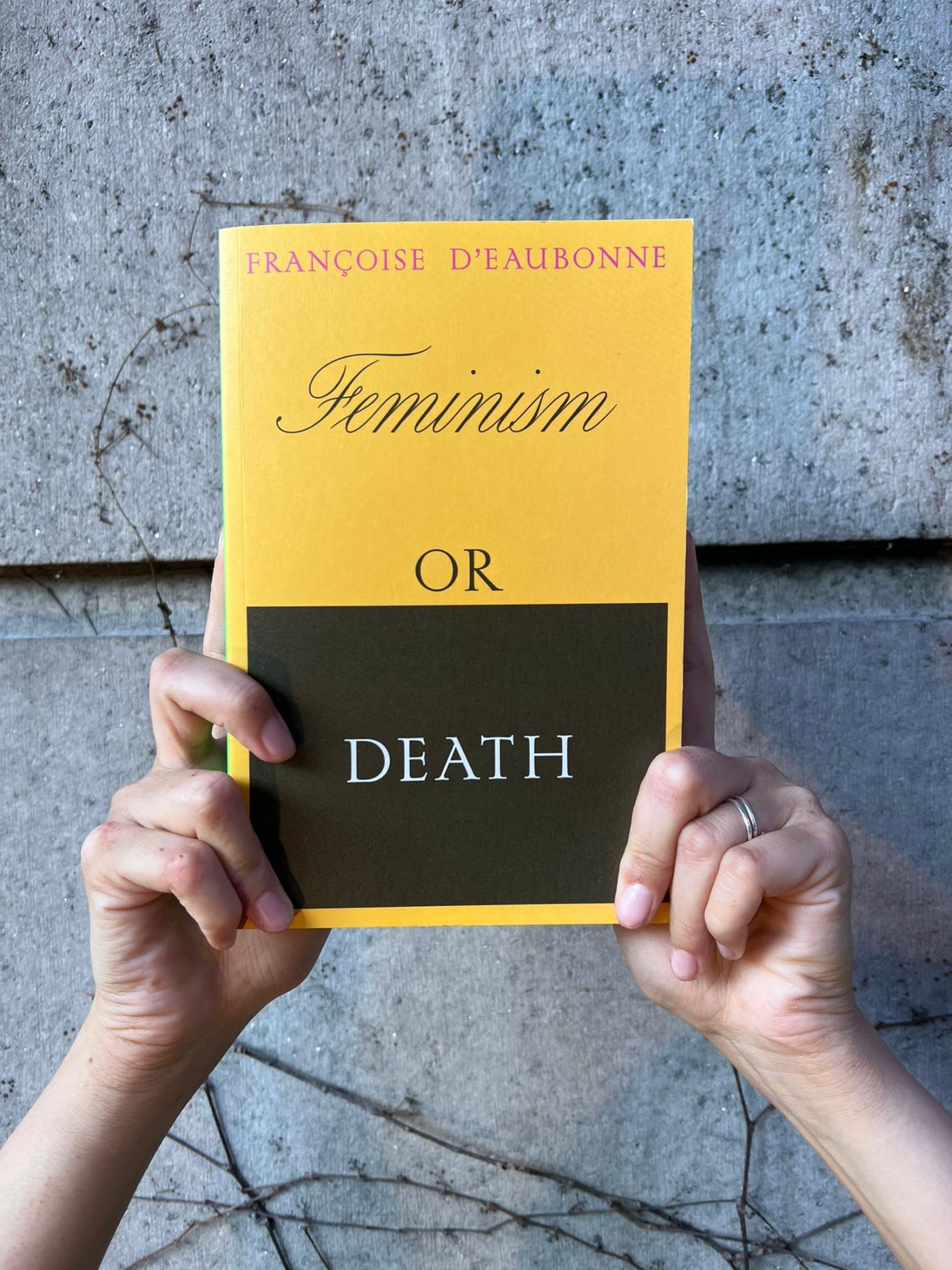 Feminism or Death, Françoise d'Eaubonne (Verso Books, 2022, tr. by Barnaby Norman, published in French by Presses Universitaires de France) 
Published in 1974, Feminism or Death is one of the first essays about ecofeminism. According to Françoise d'Eaubonne, the two scourges threatening humanity––overpopulation and resource destruction––stem from the same patriarchal capitalism that oppresses women. To fight against the destruction of all forms of life, there is no alternative but ecofeminism; it is feminism or death. As she puts it, "the revolt of women is in the most immediate interest of humanity," and male domination must end to rebuild a dying world. Written almost 50 years ago, this visionary essay continues to be relevant today. 
***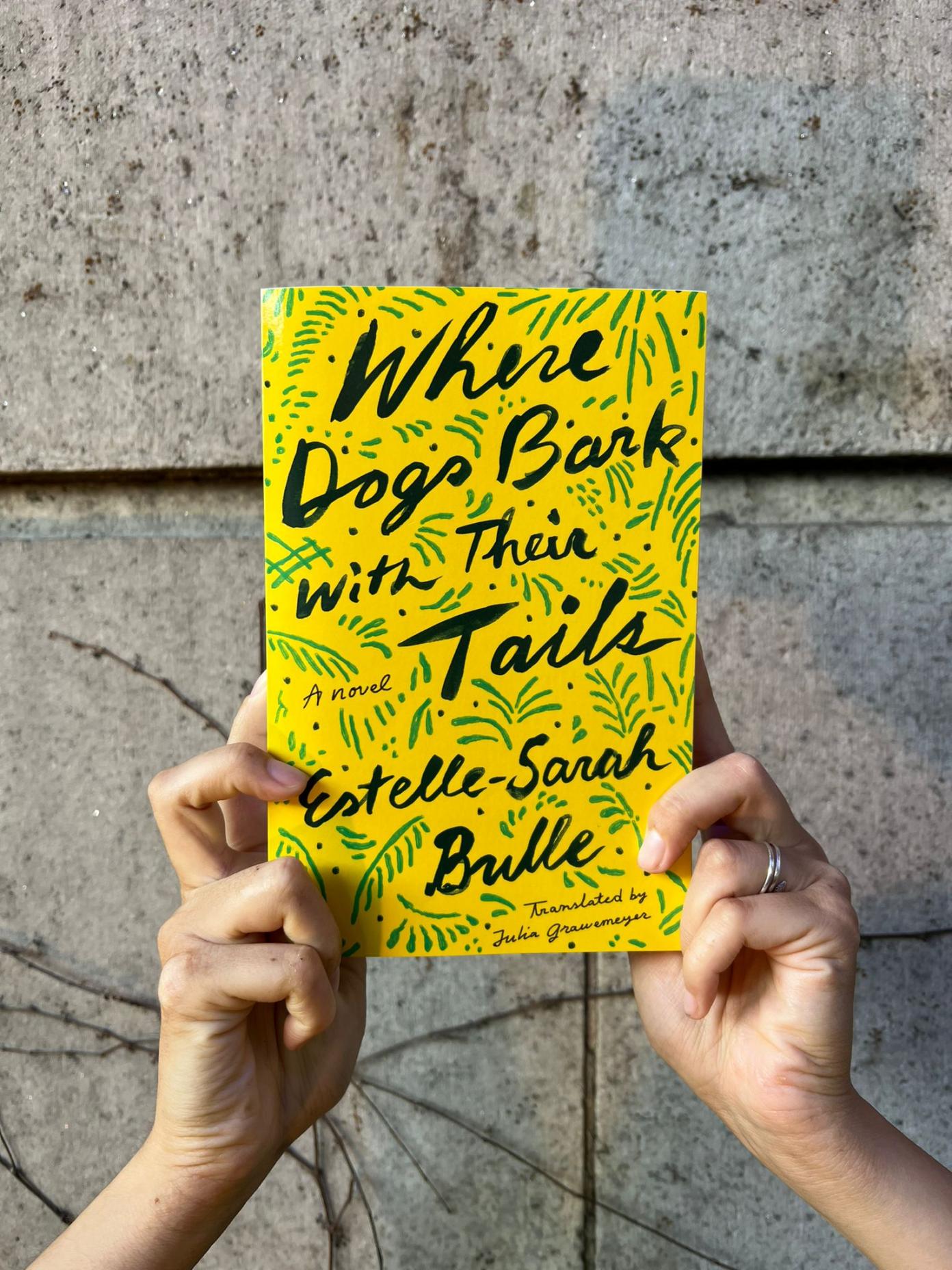 Where Dogs Bark with Their Tails, Estelle-Sarah Bulle (Farrar, Straus & Giroux, 2022, tr. by Julia Grawemeyer, published in French by Liana Levi) 
The Ezechiel family comes from Morne-Galant, a small village in Guadaloupe with nothing but cows and a few inhabitants. 
Eulalie Ezechiel, born in Creteil, knows only a little about Morne-Galant from her childhood vacations. But as she grows up, Eulalie wants to learn more about her family history from her Aunt Antoine. Narrating her own story, Antoine describes a young, independent, and ambitious girl, trapped in a life that doesn't fit her, who tries to escape. Eulalie also hears first-hand accounts from her father and his other sister, Lucinde, that help to put together all the pieces of the family puzzle. 
Author Estelle-Sarah Bulle uses one family's history to portray an entire society, addressing identity, racism, immigration, social class, and women's role and (in)dependence, among other pressing questions. She also gives a voice to strong, inspiring women. Where Dogs Bark with Their Tails is authentic, sensitive, and poetic. 
***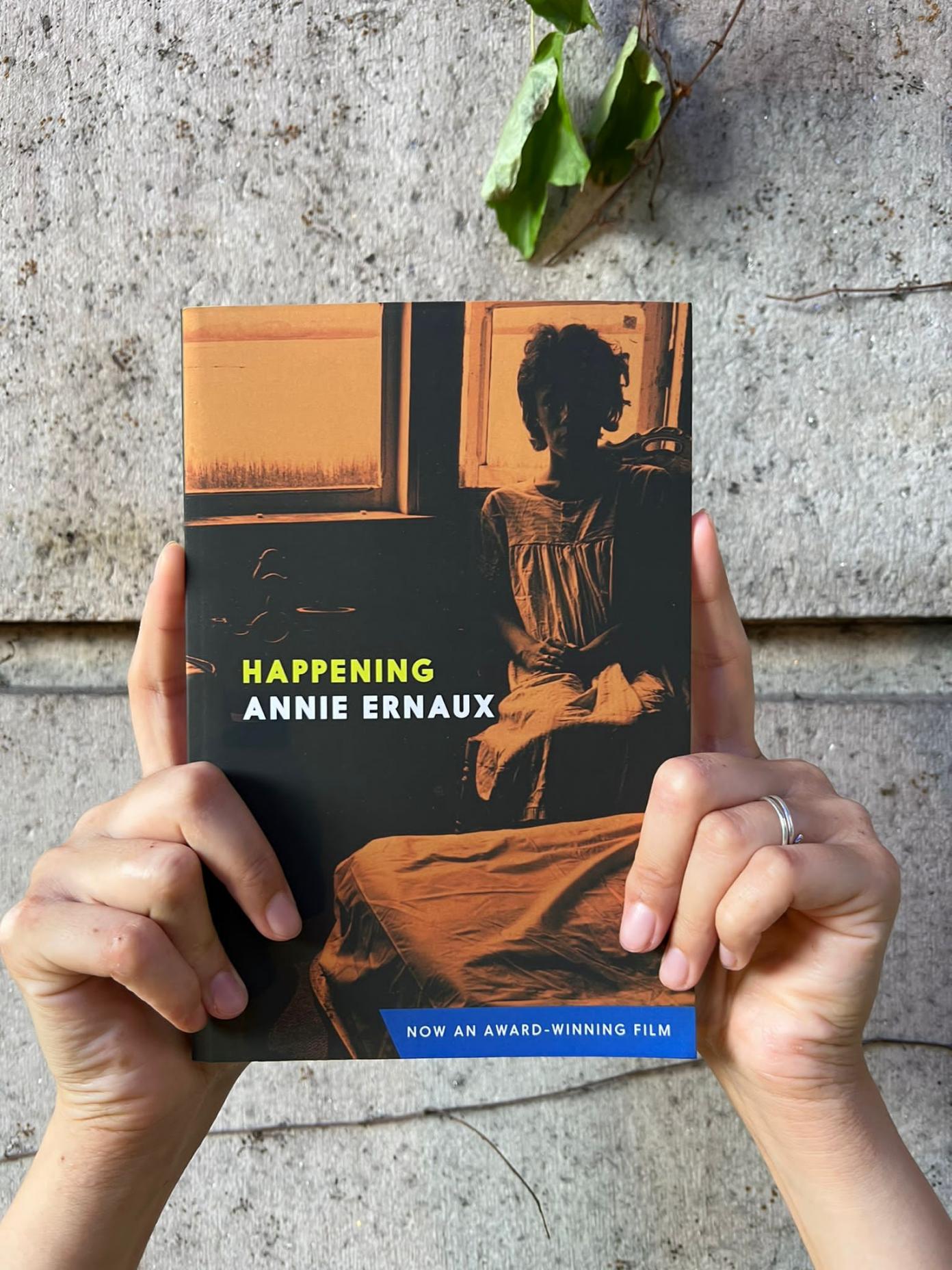 Happening, Annie Ernaux (Seven Stories Press, 2019, tr. by Tanya Leslie, published in French by Gallimard) 
In Happening, a powerful memoir adapted into a movie in 2021 by Audrey Diwan, Annie Ernaux tells the story of her abortion. At age 23 in 1963, she realizes that she is pregnant and immediately knows that she cannot keep the child. In France at a time when abortion is illegal, she initially attempts to self-administer the abortion with a knitting needle, but ultimately finds a practitioner who can help her and ends up in a hospital, where she nearly dies. Though the events occurred almost 60 years ago, this story is as timely as ever. 
***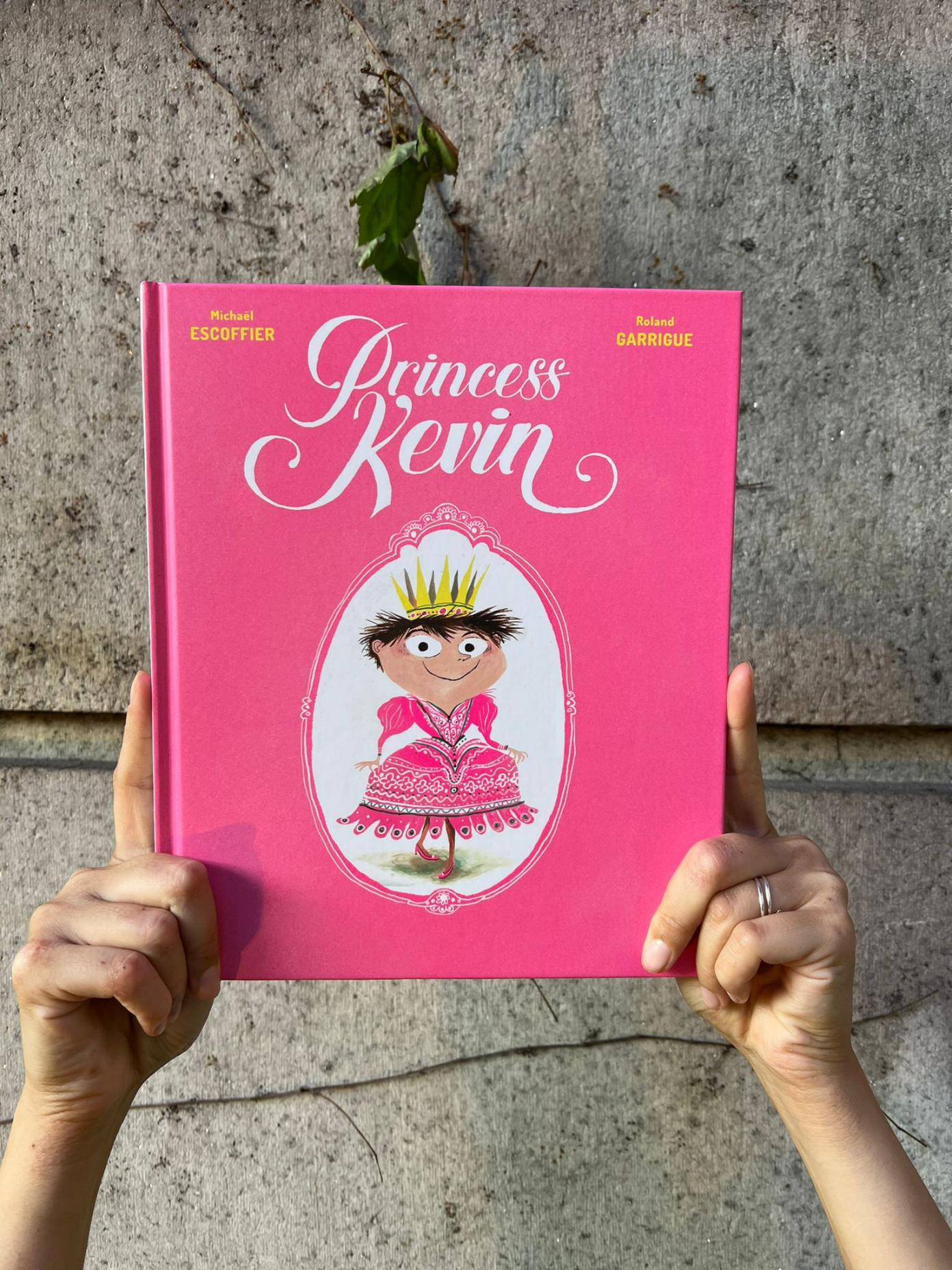 Princess Kevin, Michaël Escoffier and Roland Garrigue (Frances Lincoln Children's Books, 2020, published in French by Éditions Glénat) 
The days when boys had to wear blue and want to be firemen, and girls had to wear pink and want to be princesses, are over. If you're looking for a picture book that deconstructs gender stereotypes, search no more! In Princess Kevin, Michaël Escoffier and Roland Garrigue present a little boy, Kevin, who wants to wear a princess costume to costume day at school. "Kevin is a princess. Others may laugh but Kevin does not care. Kevin is a princess, and that is that." Full of Escoffier's humor and Garrigue's pen-and-ink cartooning, this picture book is a must-read for all children. 
***
More recommendations:
Essays
In Defense of Witches, Mona Chollet (St Martin's Publishing Group, 2022, tr. by Sophie R. Lewis, published in French by La Découverte)
A Feminist Theory of Violence, Françoise Vergès (Pluto Press, 2022, tr. by Melissa Thackway, published in French by La fabrique)
We Are Not Born Submissive: How Patriarchy Shapes Women's Lives, Manon Garcia (Princeton University Press, 2021, published in French by Flammarion)
Literary Memoirs
The Familia Grande, Camille Kouchner (Other Press, 2022, tr. Adriana Hunter, published in French by Éditions du Seuil)
Girl. A novel by Camille Laurens (Other Press, 2022, tr. by Adriana Hunter, published in French by Gallimard)
Love me tender, Constance Debré (Semiotext(e), September 2022, tr. by Holly James, published in French by Flammarion)
Fiction
Belle Greene, Alexandra Lapierre (Europa Editions, 2022, tr. by Tina Kover, published in French by Flammarion)
Cheri and The End of The Cheri, Colette New York Review Books, 2022, tr. by Paul Eprile, published in French by various publishers)
Children's books
Sorceline, Sylvia Douyé, illustrated by Paola Antista (Andrews McMeel Publishing, 2022, tr. by Ivanka Hahnenberger, published in French by Vents d'Ouest)
Graphic novels
So Much for Love, Sophie Lamba (First Second Books, 2022, tr. by Montana Kane, published in French by Delcourt)
Upcoming titles:
Literary Memoirs
Getting Lost, Annie Ernaux (Seven Stories Press, August 2022, tr. by Alison L. Strayer, published in French by Gallimard)
Fiction
Medusa, Martine Desjardins (Talonbooks, October 2022, tr. by Oana Avasilichioaei, published in French by Alto)
Children's books
You Can't Kill Snow White, Beatrice Alemagna (Enchanted Lion Books, October 2022, tr. by Karin Snelson, published in French by La Partie)
Graphic novels:
Radium Girls, Cy (Iron Circus Comics, August 2022, published in French by Éditions Glénat)
Sign up to receive exclusive news and updates