Nicolas Floc'h in New Orleans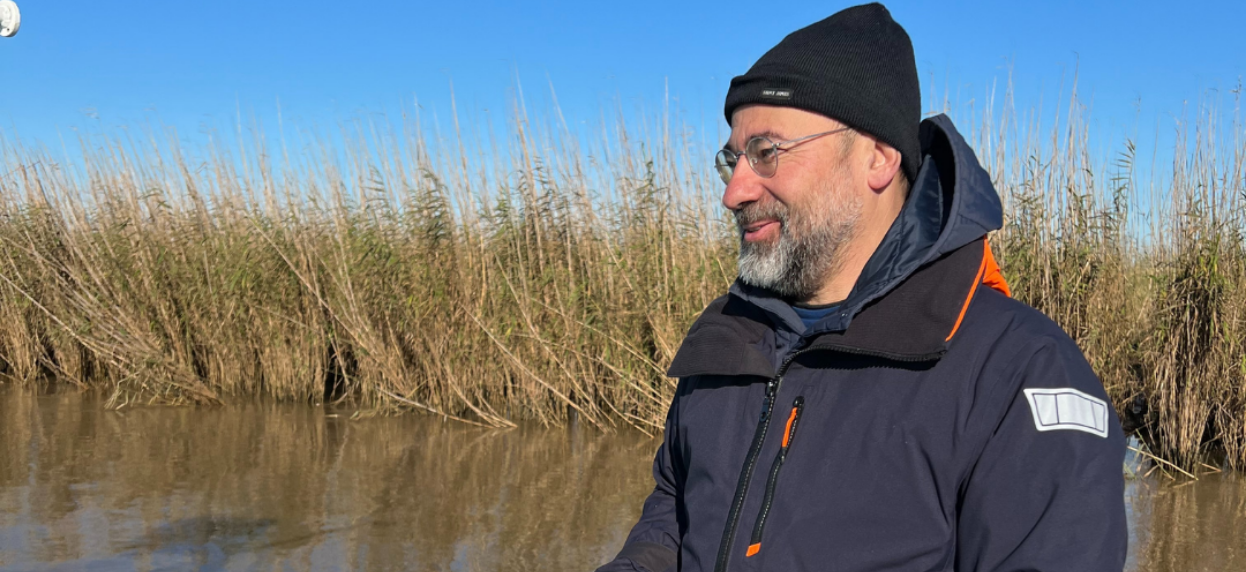 Multidisciplinary artist Nicolas Floc'h arrived in New Orleans on January 9, 2022 as the second Villa Albertine resident in Louisiana.
Within the first days of his three-week residency in Louisiana, he traveled with boat captain Richie Blink of Delta Discovery Tours to Plaquemines Parish in Southeast Louisiana to begin his research on the evolution of the water color throughout the Mississippi River Delta.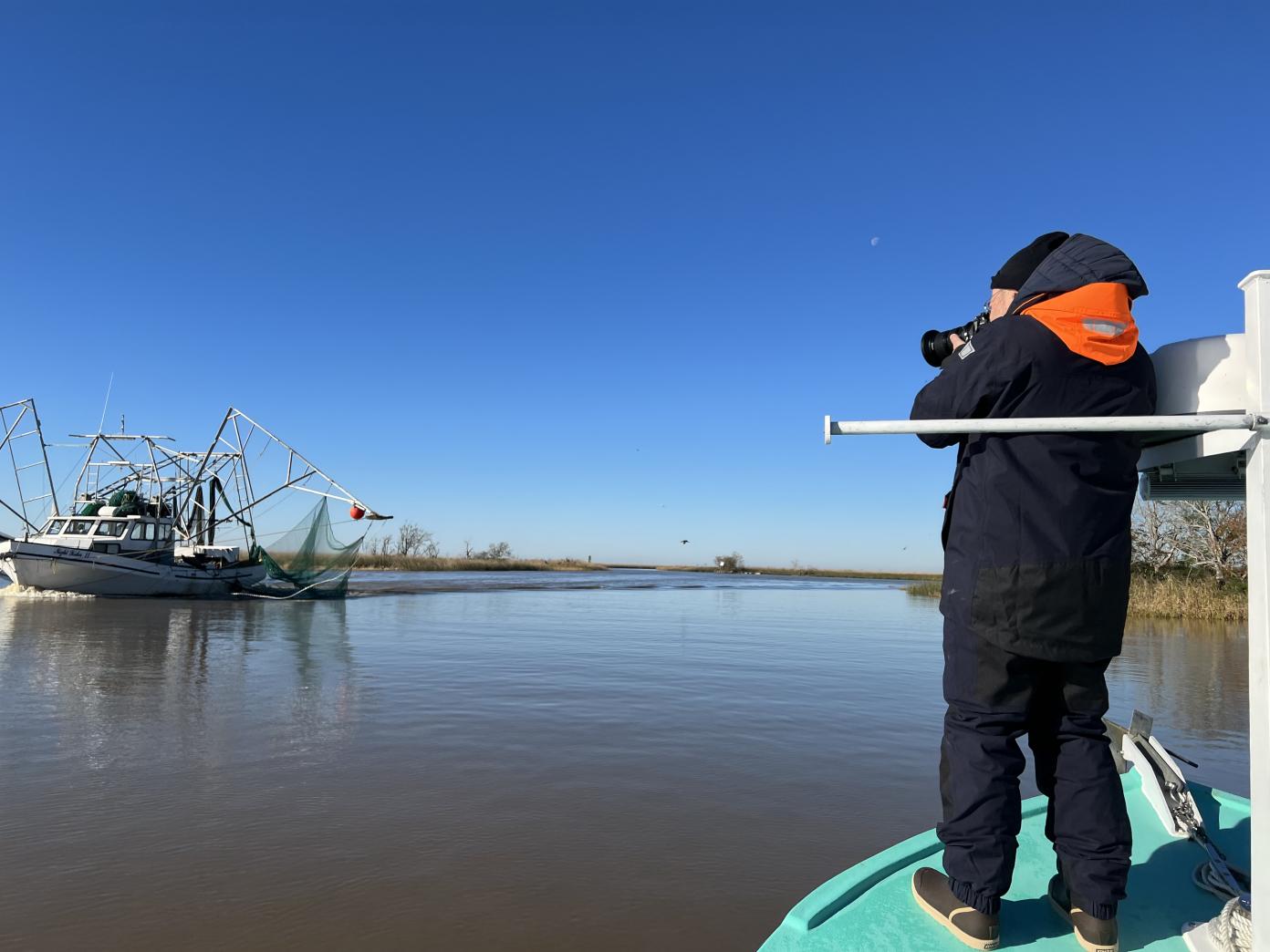 In below-freezing temperatures, Nicolas used two cameras in easydive cases on an custom aluminum structure with a pulley system to allow him to capture unexpected nuances of green, yellow, red, and orange below the Mississippi River's murky surface.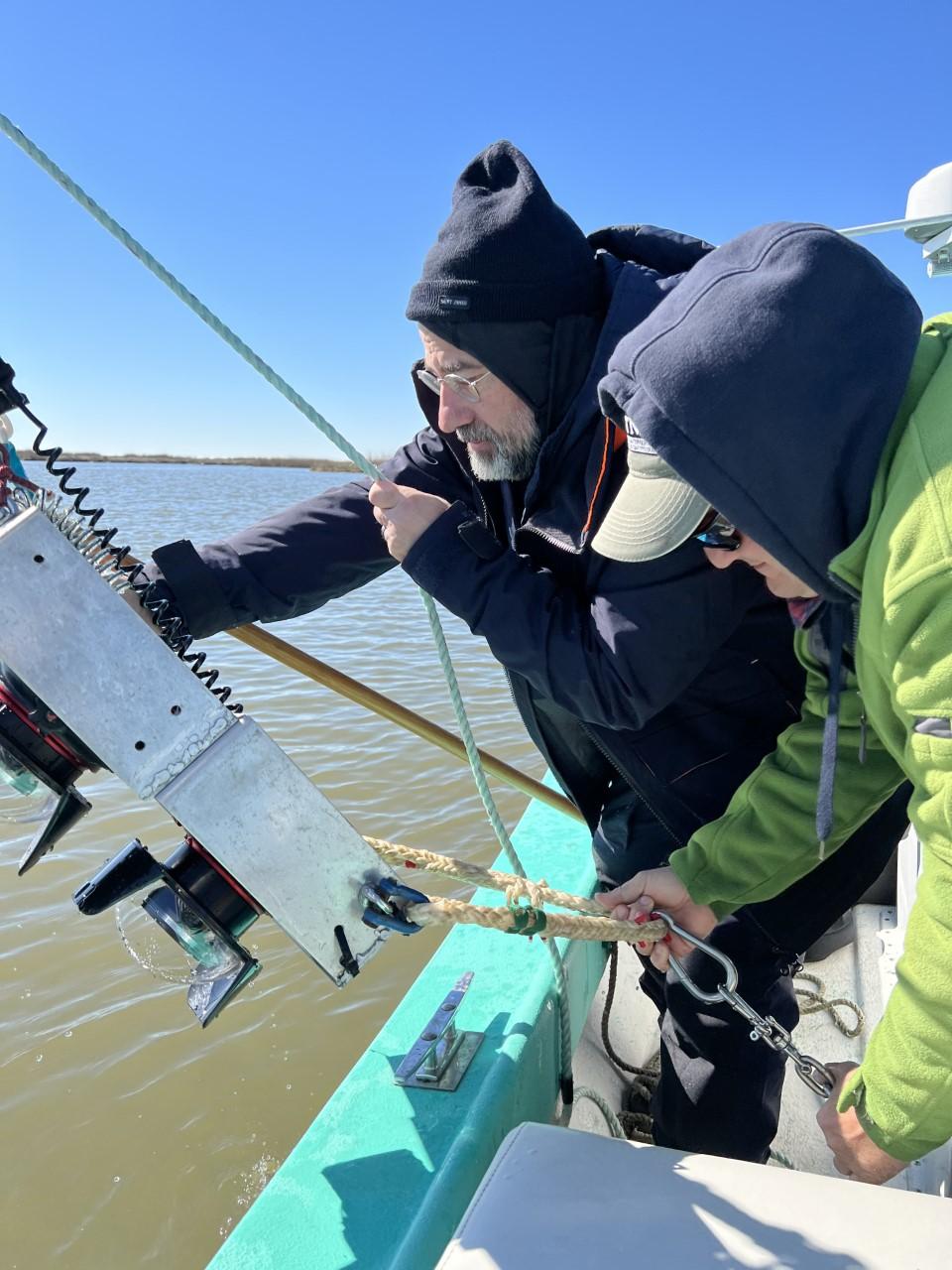 For a portion of this first expedition, Nicolas Floc'h was joined by his colleague Matthieu Duperrex from the Ecole Nationale Supérieure d'Architecture de Marseille. The author of Voyages en sol incertain. Enquêtes dans les deltas du Rhône et du Mississippi (2019), Matthieu has also realized several research trips between the Mississippi and Rhone Deltas.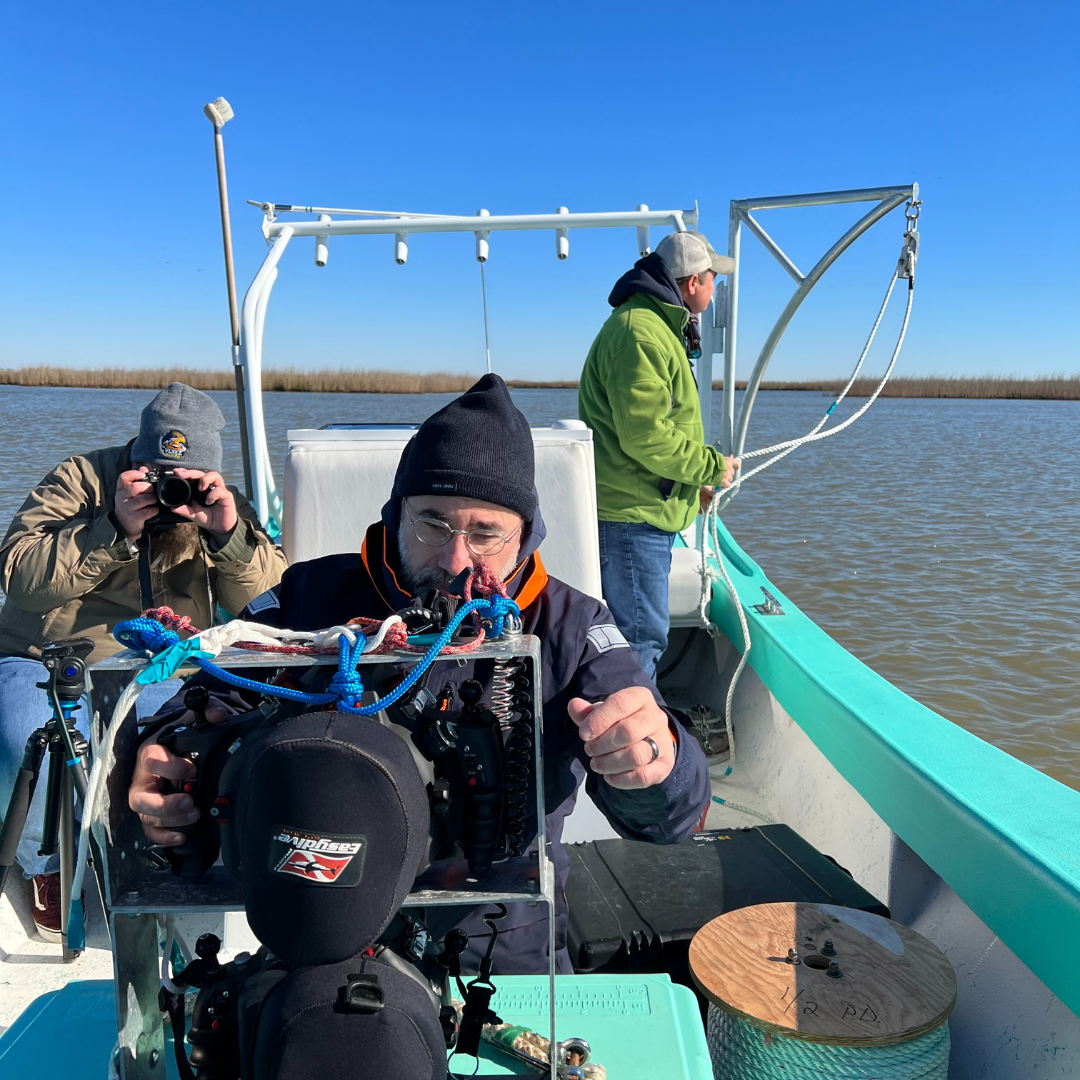 Nicolas Floc'h's research throughout Louisiana will continue until February 9, 2022. Later this summer, he will undertake the second leg of his Villa Albertine residency, studying the vast territory covered by the watershed of the Mississippi River.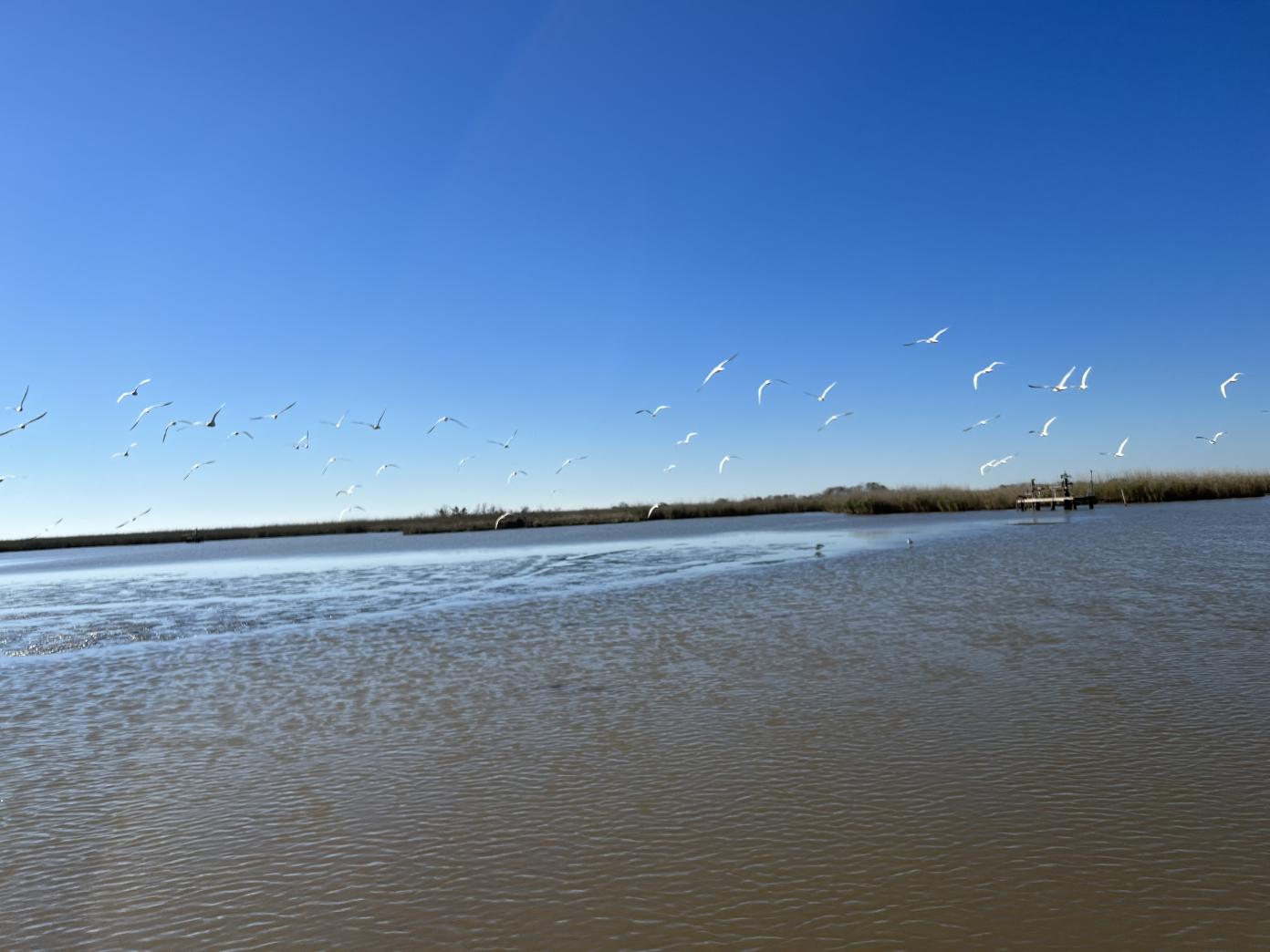 Founded by American artist and philanthropist Jerome Hill (1905-1972), the Camargo Foundation fosters creativity, research, and experimentation through its international residency program for artists, scholars, and thinkers. Since 1971 Camargo has hosted nearly 1,000 individuals working in the arts and in humanities from all over the world. Located in Cassis, France, on the edge of the Mediterranean Sea, the Foundation offers its residents both time and space in a supportive environment, giving them the freedom to think, create, and connect. 
Sign up to receive exclusive news and updates