Night of Ideas 2022 Draws Thousands Around Theme 'Where Are We Going?'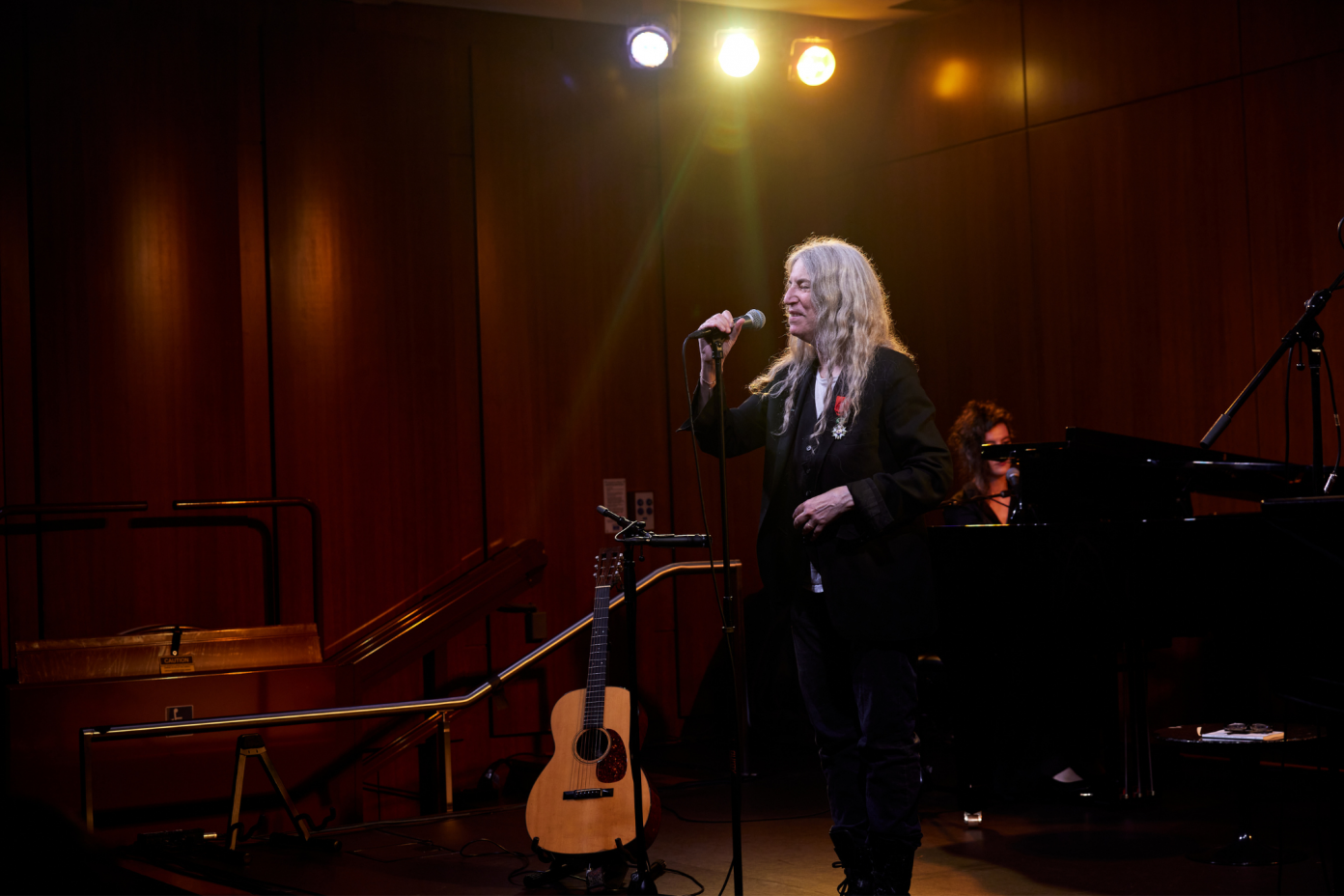 Check out the highlights from this year's Night of Ideas, the largest one to date!
This May, a record-breaking 19 US cities hosted Night of Ideas, the Paris-imported festival featuring nocturnal marathons of philosophy, music, performance art, and more. Characterized by an unmistakable frenetic energy, Night of Ideas first landed in the US in 2015 and has been known to compel attendees to wait in line for hours and dance until 7am.  
This year, French and francophone speakers from Goncourt Prize-winning Franco-Moroccan novelist Leïla Slimani to Chief AI Scientist at Meta Yann LeCun, among many others, joined their American and European counterparts for nighttime events across US cities from New York to LA. Speakers sparked lively conversation around the 2022 theme, Where Are We Going?, prompting attendees to consider the future of democracy, climate change, pandemic recovery, and more. In diverse settings, ranging from the back of a school bus, to auditoriums, to library stacks, they encouraged attendees to ponder equity, racial justice, and their own place in a turbulent society.  
Read on for some highlights from Night of Ideas 2022, which took place in Houston, Boston, Los Angeles, Washington DC, Chicago, Atlanta, San Francisco, New Orleans, Miami, New York, York, Denver, Tucson, Minneapolis, Milwaukee, Norfolk, Phoenix, San Juan (Puerto Rico), and Saint-Louis.  
The series of events kicked off in Houston, with 18 guests from 7 countries who exchanged innovative ideas about how to strengthen the dialogue between communities in a multicultural environment.  
On the following day, Boston's intellectually super-powered Night drew more than 350 people to Harvard University, Bunker Hill Community College, and the International School of Boston, where intellectuals and students engaged in debates on the future of Europe. The Night featured Bruno Latour and Boris Cyrulnick, among other luminaries.  
Los Angeles' Night also celebrated Europe, with programming that highlighted cultural and political exchanges between the European Union and the United States. It featured visual and sound art performances, as well as high-spirited speed meeting sessions.
In Washington, 300 people attended the event at the recently renovated Martin Luther King Library and debated on challenges to our democratic institutions and the need for political systems to reinvent themselves, with Rama Yade and Gael Giraud.
150 years after Chicago's great fire, a year after the BLM movement, and on the precipice of an unprecedented environmental crisis, the successful third edition of the Chicago Night of Ideas, with 800 people in attendance, evoked both historical and current events and pondered how to best address tomorrow's challenges.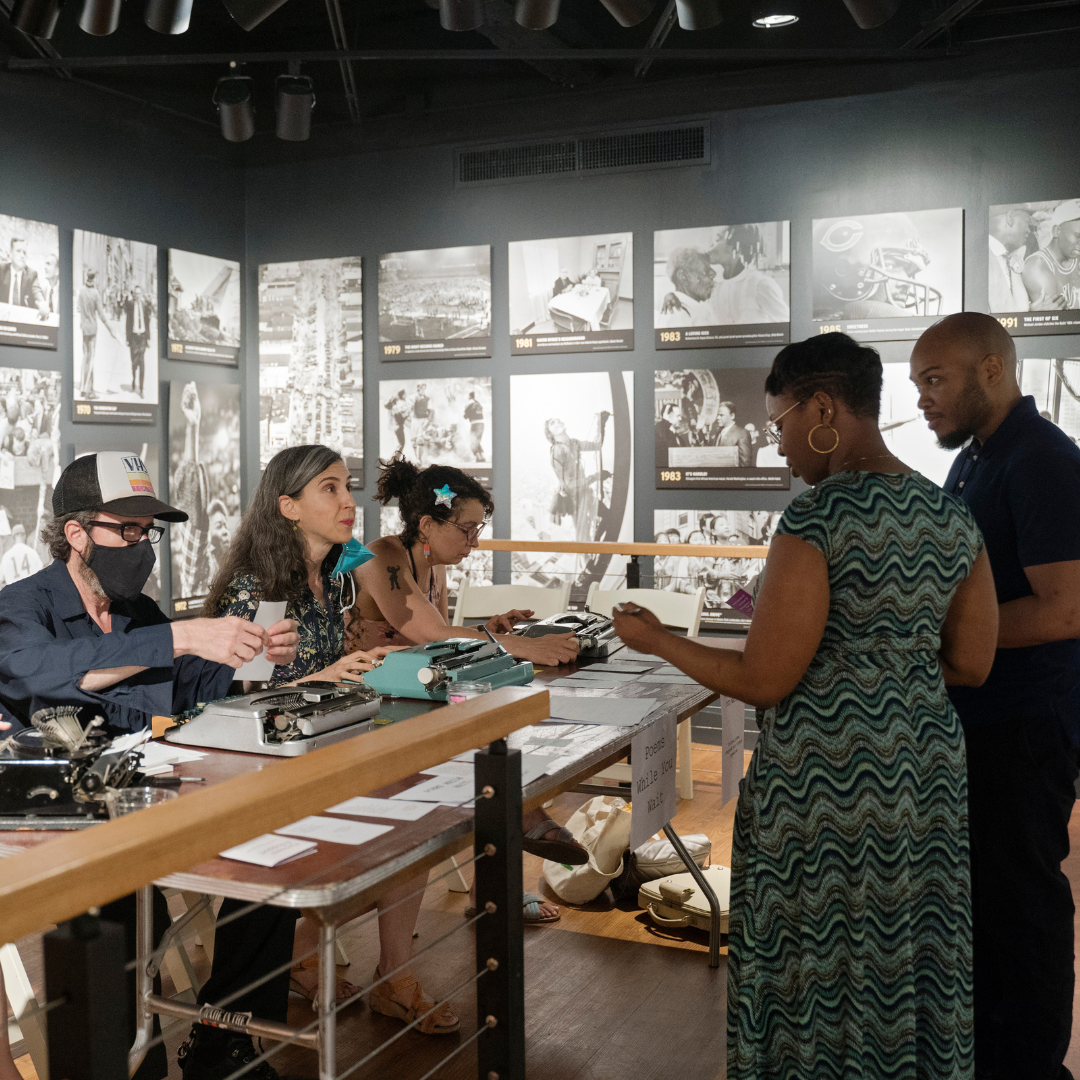 Atlanta's very-first Night featured a VR cinema experience, debates, art installations, and more. It kicked off with a discussion between Mayor Andre Dickens and six recent university graduates. Drawing on their fields of study, which ranged from urban public spaces to the importance of bioethics in genomic research, they asked pointed questions to the mayor, who offered thoughtful responses.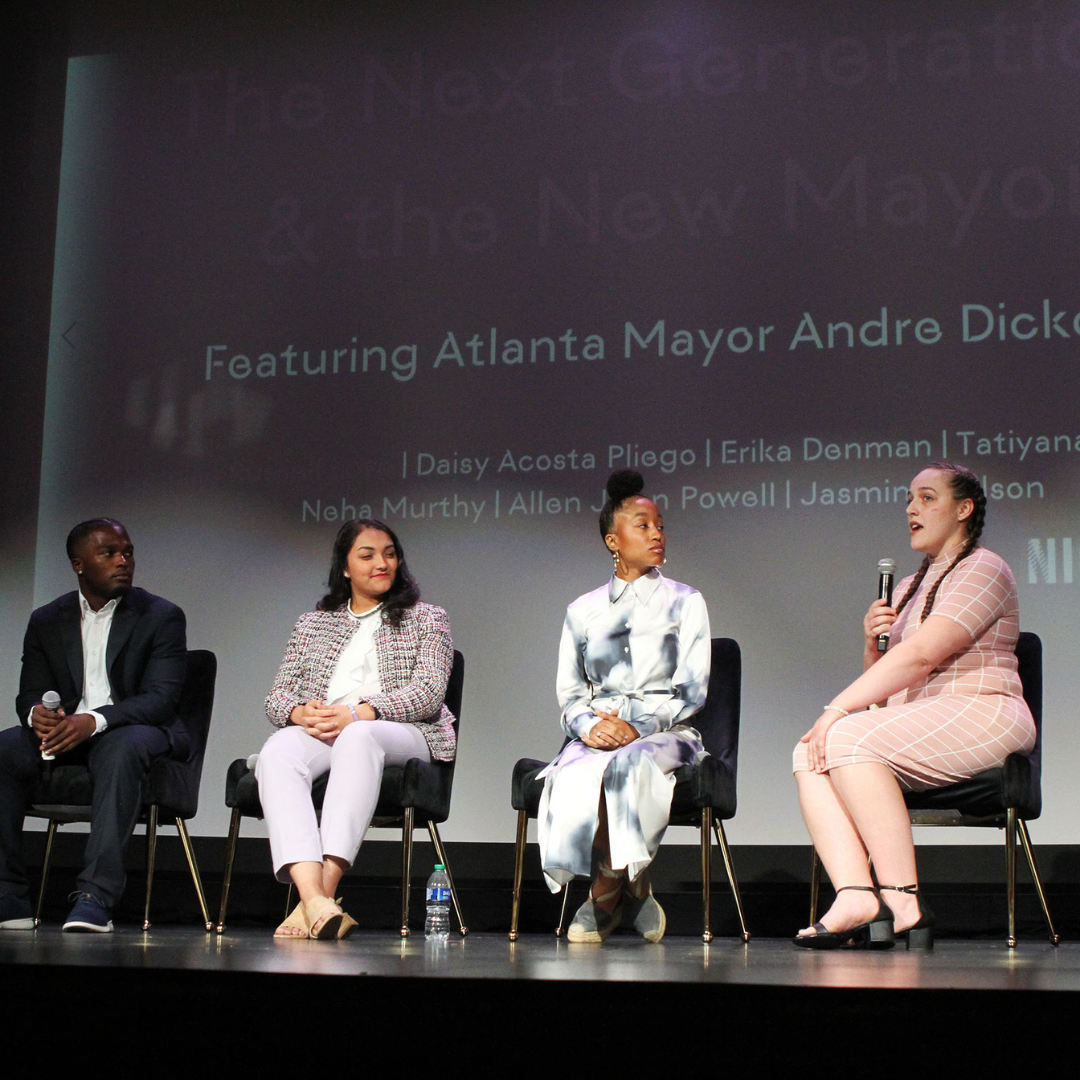 Hosted at the new headquarters of the local radio station KQED, the San Francisco Night addressed a variety of topics ranging from ethnic minorities and community, to environmental issues, to diversity and representation, and the Bay Area Theater Cypher gave a freestyle and enthralling rap performance.
New Orleans held its first in-person edition of Night of Ideas this year at the Jazz Museum. It explored contemporary creation and the impact of the pandemic on artists, and ended with a tour of James Michalopoulos's exhibit. Watch the live stream here.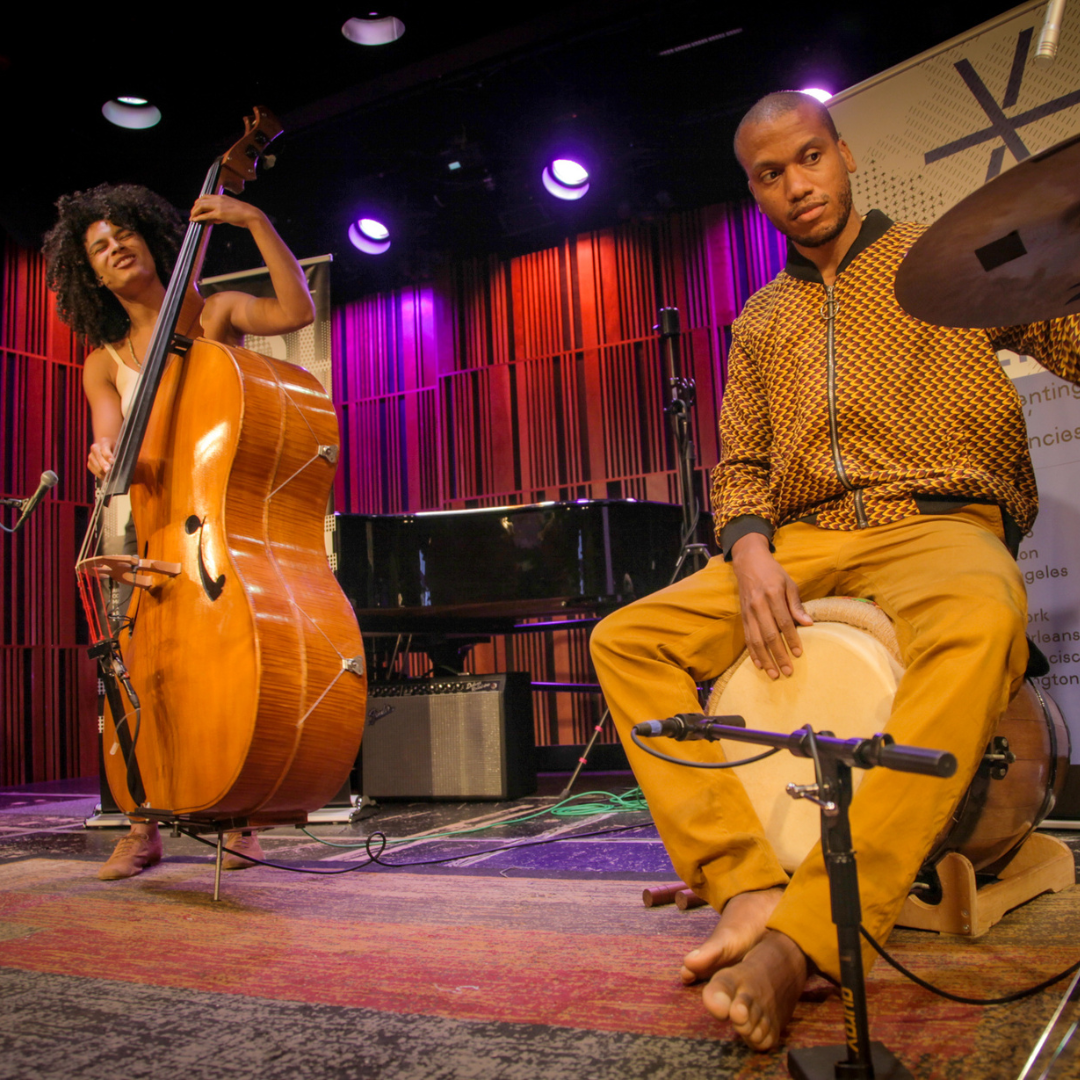 In Miami, speakers were invited to envision botanics as a means of resistance to the exploitation of nature and cultural uprooting in a night introduced by General Consul Vincent Floreani.  
New York concluded the series on a high note. First, 60 speakers embarked on school buses heading to the Brooklyn Public Library where they engaged in one-on-one discussions with other riders on the topic of the Night with. In Brooklyn, the festivities started with a touching ceremony honoring Patti Smith, who received the Legion of Honor from Ambassador Philippe Étienne before gracing audiences with the heartfelt performance. Until midnight, the corridors of the iconic library resonated with the sounds of performances, films, and talks with a roster of renowned speakers including Leïla Slimani, Yann Le Cun, Koa Beck, Mame-Fatou Niang, and Katryn Kolbert.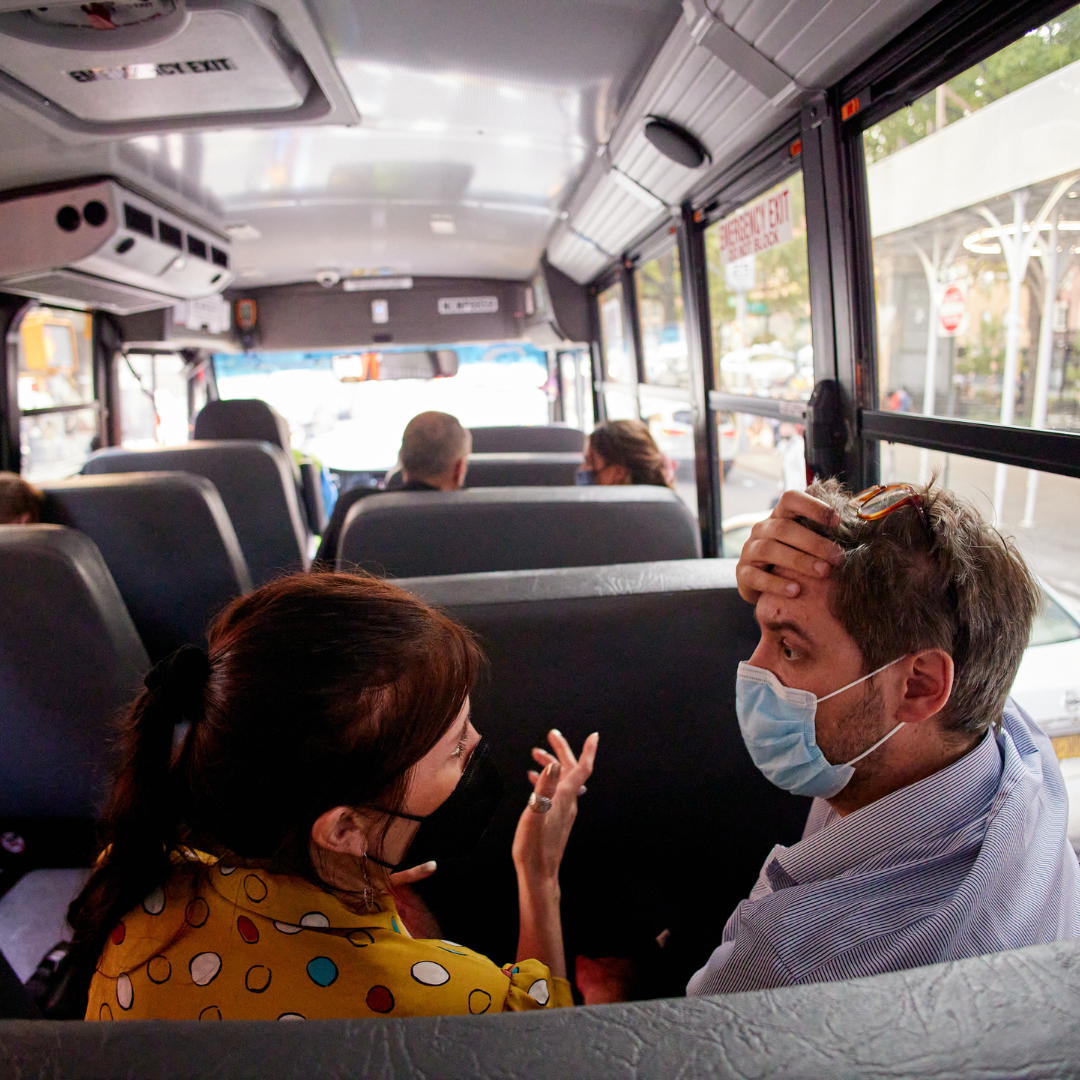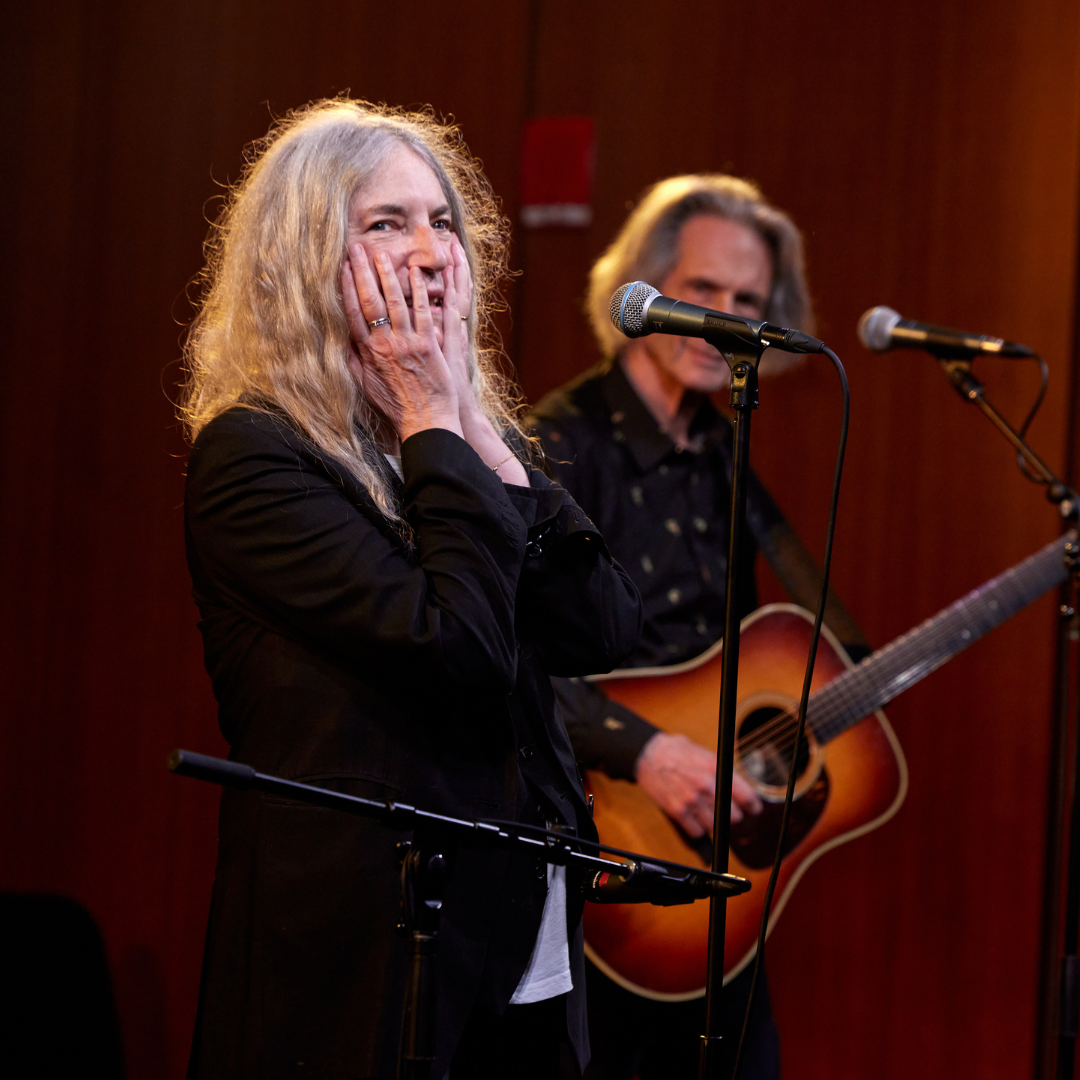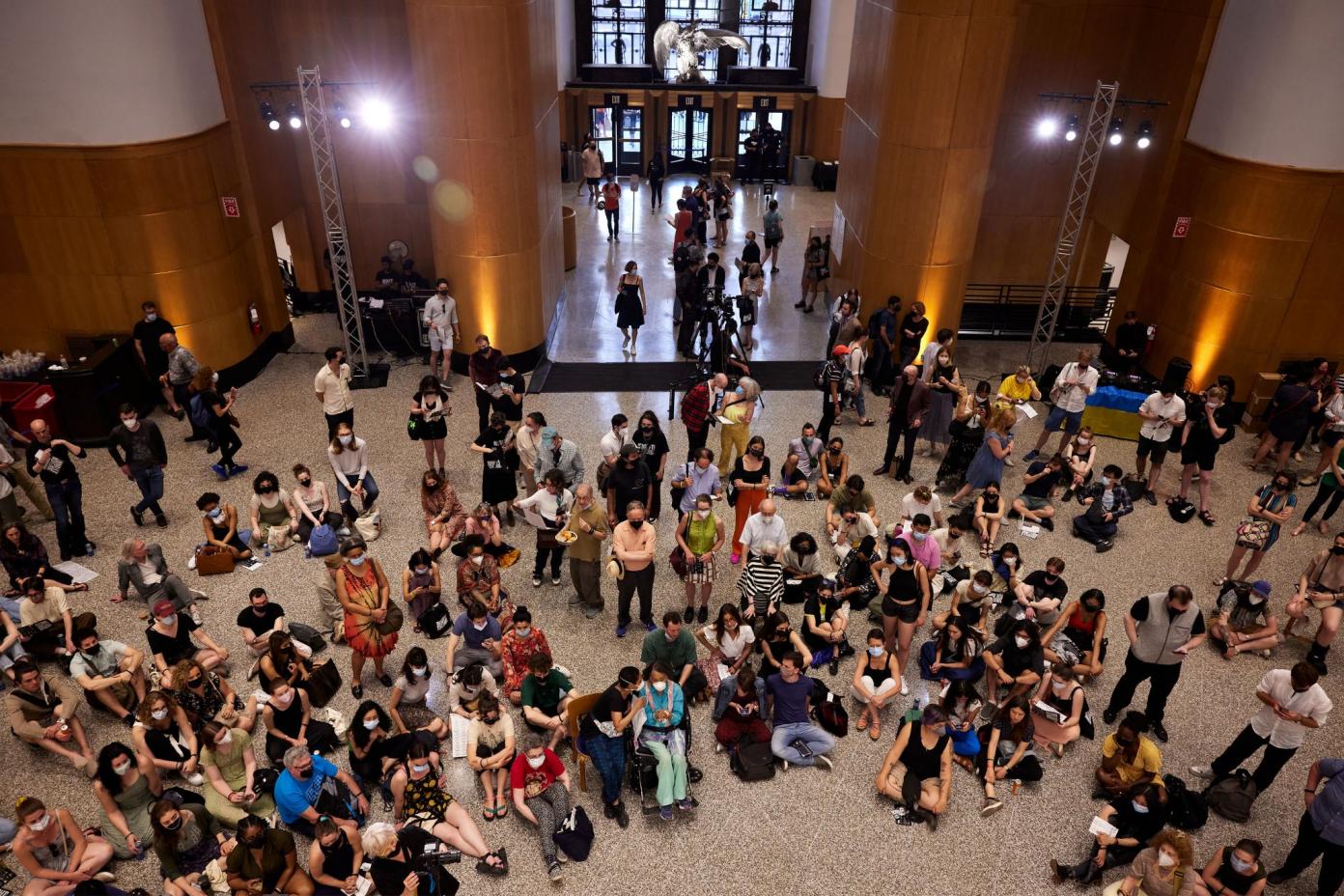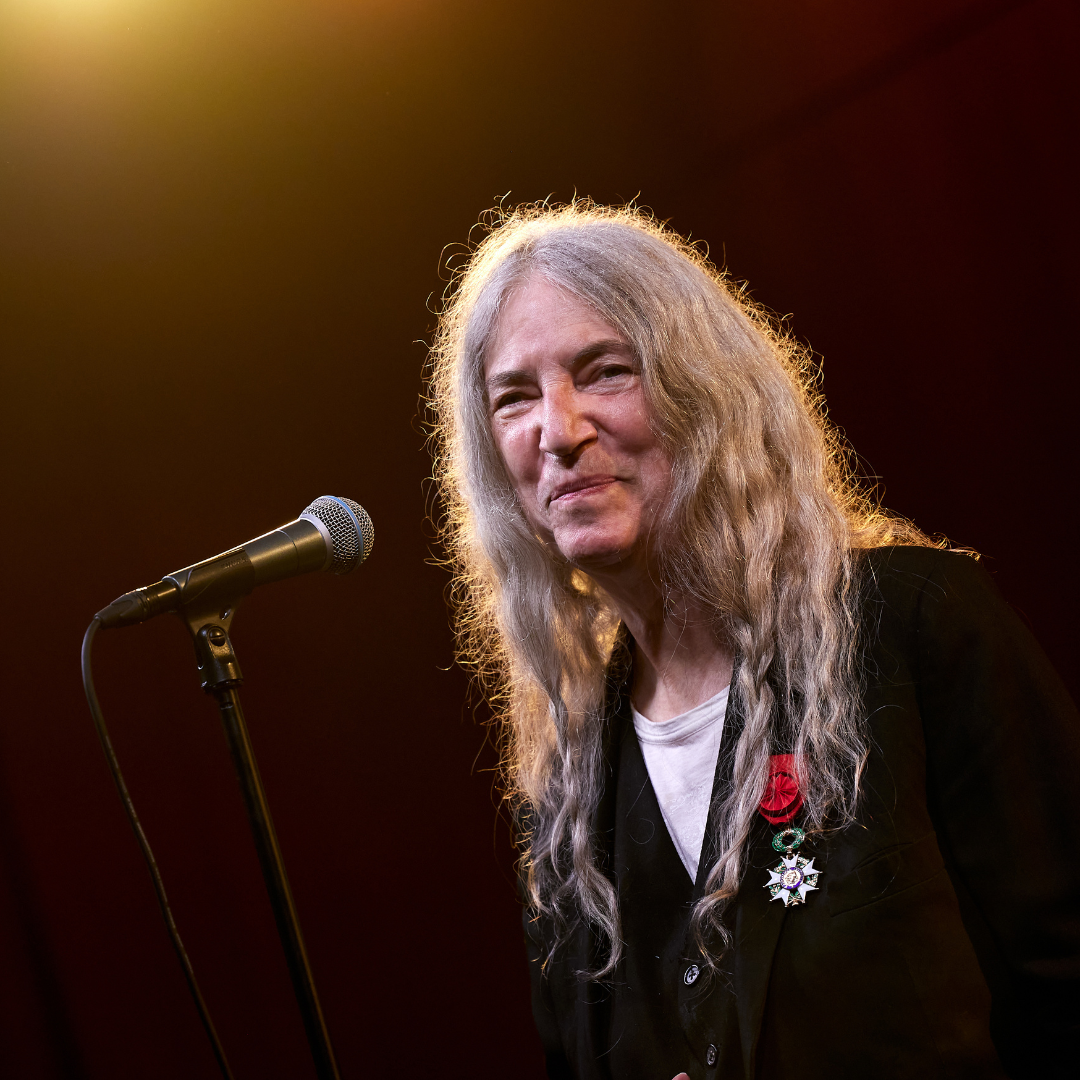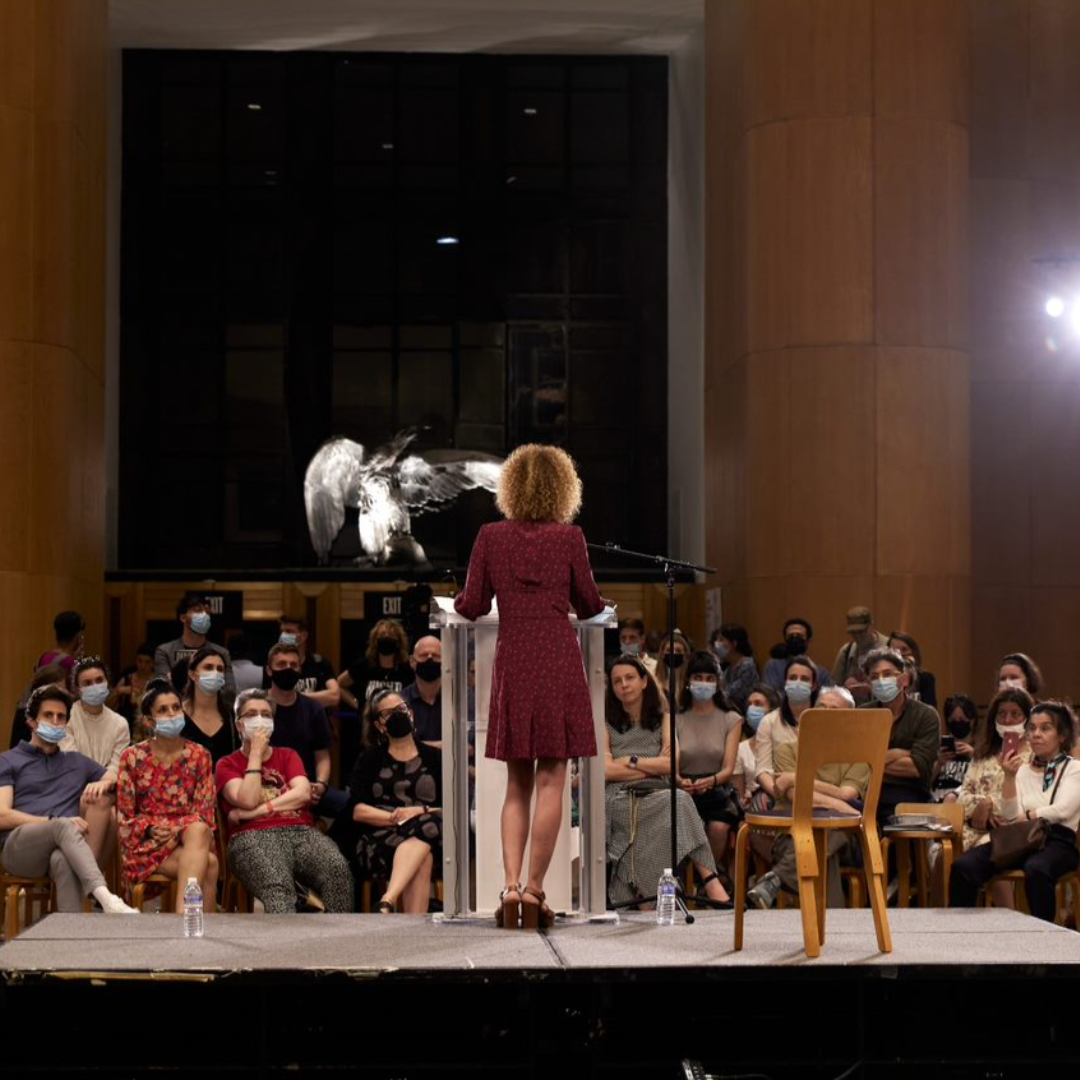 As Villa Albertine's first landmark nation-wide event, Night of Ideas harnessed the full arsenal of the new cultural institution's media and programming: the events incorporated presentations and performances by our residents––Anne Lafont, Sélène Saint-Aimé, Michel Risse, and Chayma Drira––and inspired an accompanying off-print of our magazine. Distributed to guests in all 19 cities, the off-print enables guests to explore the speakers and performers through in-depth interviews, poems, and feature pieces, long after the event's concluded. Read a selection of articles from online here.
This year's U.S. program, the largest yet, was made possible with major philanthropic support from the Judy and Peter Blum Kovler Foundation and Carnegie Corporation of New York. 
Sign up to receive exclusive news and updates